Host Pathogen Response and Vaccinology Projects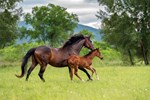 The project aims to improve understanding of the impact of Thoroughbreds' early-life health and management on later-life racing performance and the financial viability of Thoroughbred breeding enterprises.
Findings from the project will align with key priorities from the Thoroughbred industry's welfare strategy. Firstly, by increasing transparency around the fate and welfare of Thoroughbreds bred for racing during their early-life stages, and secondly by informing strategies to reduce musculoskeletal disease and injury and improve industry retention and economic viability.
---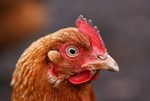 We aim to improve Saccharomyces cerevisiae as an oral vaccine vector platform for use with poultry, focusing on the economically significant disease coccidiosis. We have developed a yeast-delivery platform in which antigens from Eimeria can be expressed in a stable, non-secreted form, with the yeast itself acting as transport system and adjuvant.
---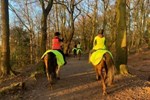 The aim of this project is to improve our understanding of equine infectious disease risks associated with the contact networks and spatio-temporal risk clusters created by competition and leisure horse movements within the UK.
Understanding these networks and clusters will inform future disease surveillance programmes and outbreak responses.
---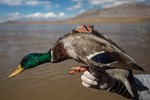 This collaboration monitors outbreaks of both low and novel high-pathogenic avian influenza (LPAI and HPAI) in wild birds in Europe and Central Asia.
In the past 20 years, HPAI viruses have increasingly been detected in Europe raising questions about the mechanism of the novel emergence of these HPAI H5 viruses, source, and route of introduction into Europe.
---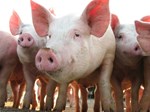 Professor of Veterinary Bacteriology Luca Guardabassi is the coordinator of a large EU Innovation Action project on Alternatives to Veterinary Antimicrobials (AVANT) involving 8 industries, 5 universities and the Federation of Veterinarians of Europe.
AVANT is a multi-actor inter-sectorial project aimed at developing alternatives to antimicrobials for the management of bacterial infections in pigs, especially diarrhoea during the weaning period, as the major indication for antimicrobial use in livestock in Europe.
---

This project aims to better understand the dynamics and control of Streptococcus equi transmission and optimise the effectiveness of veterinary advice to, and adoption by, horse owners for preventing and controlling strangles.
The Surveillance of Equine Strangles (SES) network was launched in 2018 to capture and report epidemiological and genomic data relating to laboratory diagnoses of strangles in the United Kingdom.
---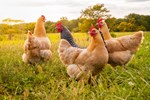 The sustainability of poultry meat and egg global production, paramount to respond the worldwide demand for food, is challenged by poultry enteric diseases such as coccidiosis and necrotic enteritis.
his project aimed to develop a vaccine platform based on Eimeria parasites to protect chickens against pathogens of different origin. The first use to generate a prototype and evaluate a specific product against the re-emerging disease necrotic enteritis is expected to have future applications that could have a direct impact in human health by the targeting of zoonotic organisms that transfer disease from chickens to human, and which have importance in both high income and low-and-middle income countries (e.g. Campylobacter, Salmonella).
---
Scientists are testing the efficacy of novel vaccines that can be easily administered to farmed fish without the need for highly trained personnel and specialist equipment. Over 30 species are currently farmed, including tilapia and Pangasius (Vietnamese catfish also known as Tra catfish). These fish species are farmed in low and middle-income countries (LMICs) and provide an important source of revenue for many low-income families, supplying both the domestic and export market.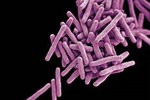 The Mycobacterium tuberculosis complex is comprised of a group of closely related bacteria with distinct host preferences. Species such as Mycobacterium bovis causes TB in animals, but has a wide host range. Species such as Mycobacterium tuberculosis and Mycobacterium africanum primarily cause TB in humans. Human TB is one of the top 10 causes of death from a single infectious agent and causes approximately 1.5 million deaths annually.
---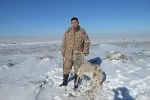 The Peste des Petits Ruminants programme involves partners in Europe, Asia and Africa working collaboratively to generate evidence to support global PPR eradication. In 2015, FAO and OIE developed a global strategy that aims to eradicate PPR by 2030. This strategy heavily relies on large-scale vaccination of sheep and goats, vaccination monitoring and disease surveillance.
---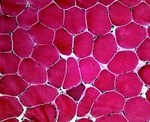 The RVC has developed a novel nanoparticle-based-system for delivery of nucleic acids into cells, often called "transfection". The technology is applicable to a wide range of cell types, with potential in vivo applications.
Following patent filings and company creation to commercialise the technology, impacts include investment from private individuals and venture capital; sales of research kits and services; influence on regulatory agencies' decisions and guidance, and out-licensing for both human and veterinary product applications. In addition to three (two completed) clinical trials in human health, the technology platform has been developed via a multi-million dollar (USD) license deal to a global animal health business for both production and companion animal applications.
---