Optimising response to oral yeast-based vaccines against coccidiosis in chickens
We aim to improve Saccharomyces cerevisiae as an oral vaccine vector platform for use with poultry, focusing on the economically significant disease coccidiosis.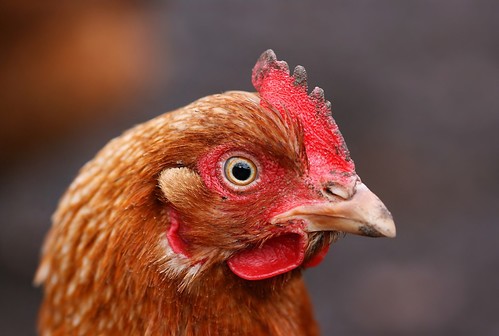 Challenge
Humankind is farming more poultry than ever before, with an increasing reliance on poultry meat and eggs for provision of dietary protein for human consumption. Concurrently, we are attempting to reduce routine reliance on drugs to control pathogens, replacing them with vaccines or other strategies. For species such as chickens, these vaccines have to be cheap, reliable, easy to administer and (ideally) use existing distribution pathways in such a way that they are accessible to industry as well as backyard farmers in low- and medium-income countries. Such vaccines should be thermostable and not rely on a constant cool-chain. Unfortunately, scalable and cost-effective vaccines are not available for many pathogens such as Eimeria, cause of the disease coccidiosis in chickens. Approximately 40% of the drugs used in British livestock production are required to control these parasites. Live vaccines are available, but represent a four-fold higher cost to the producer and cannot be produced at sufficient scale to replace drugs. A robust, cost-effective alternative is required.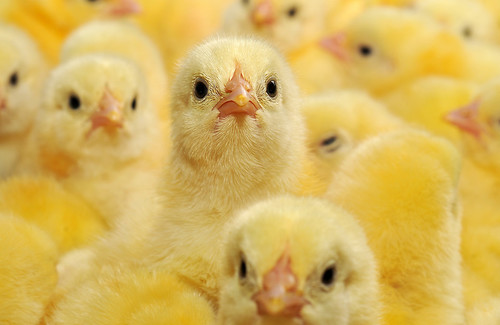 Solution
Yeast species such as Saccharomyces cerevisiae are useful tools for the high yield production of recombinant proteins and have a Generally Regarded As Safe (GRAS) status (e.g. United States Food and Drug Agency). They are capable of performing several complex protein modifications that are not achieved in many other expression systems, and are easily grown to very high densities producing large quantities of stable particles. The idea of using S. cerevisiae as a delivery vehicle for cancer, viral, and bacterial vaccines has been explored, inducing robust humoral and cellular immune responses. Recently, we have developed a yeast-delivery platform in which antigens from Eimeria can be expressed in a stable, non-secreted form, with the yeast itself acting as transport system and adjuvant. We have tested this yeast to vaccinate against one form of coccidiosis, inducing control of parasite replication following low-level challenge of chickens at levels better than achieved using other vaccine delivery systems. Here, we propose to develop the yeast delivery system to improve protection against high-level challenge and expand its range to protect against two additional forms of coccidiosis. Combined, these three forms of disease cause the overwhelming majority of the burden of coccidiosis in Europe, North and South America, Asia and Africa. The efficacy of these new vaccines will be tested under commercial conditions, assessing value in terms of farm-level performance and chicken welfare (freedom from disease).
Impact
We and others have recently estimated that coccidiosis costs the UK poultry industry ~£100 million every year, exceeding £10 billion globally. Improved control can enhance animal welfare as well as increase economic productivity, with particular relevance to farmers and consumers in low and middle income countries (LMICs).
Publications