Contacts and Clusters: Modelling and mitigating infectious disease risks in UK competition and leisure horses
The aim of this project is to improve our understanding of equine infectious disease risks associated with the contact networks and spatio-temporal risk clusters created by competition and leisure horse movements within the UK. Understanding these networks and clusters will inform future disease surveillance programmes and outbreak responses.
Challenge
Movement of horses for leisure activities and competition creates networks of contacts and spatiotemporal clustering that can facilitate pathogen introduction and spread. Pathogen examples include equine influenza ('flu), Streptococcus equi equi (Strangles), equine herpesviruses (EHV-1, 4) etc. Understanding these networks and clusters would allow development of mitigation strategies targeted at potential hotspots of disease risk. This would in turn improve equine health and welfare by reducing the number and severity of disease outbreaks, and importantly, facilitating reduction of the 'silent' transmission of pathogens that occurs with undocumented frequency through contacts and clusters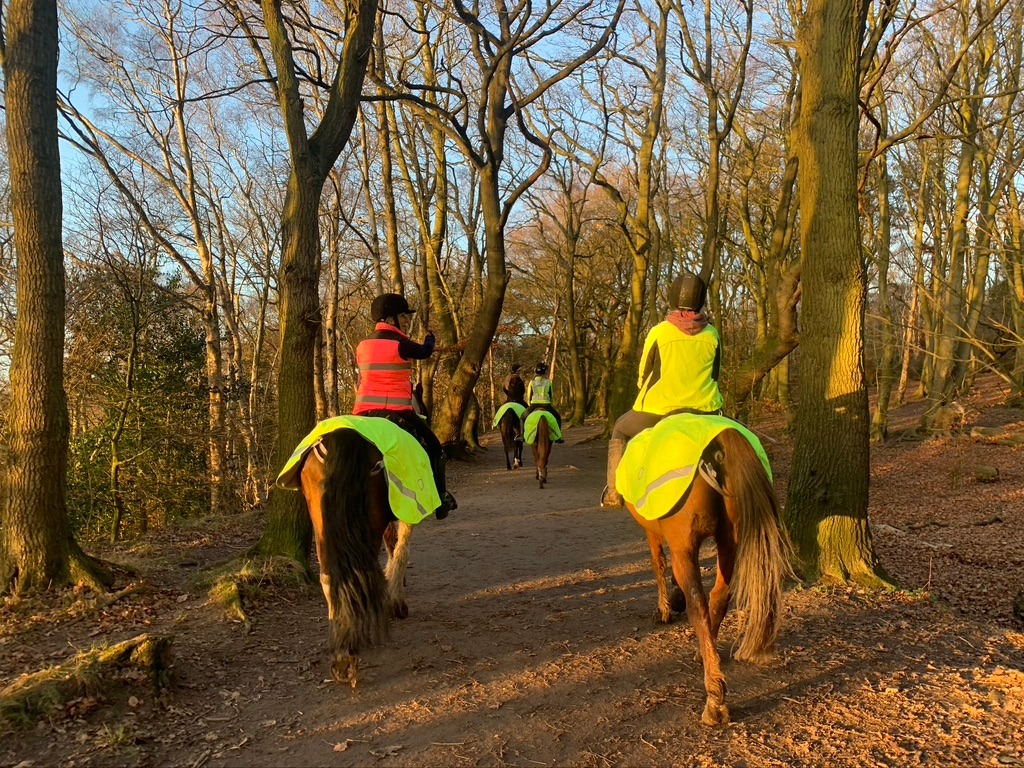 Objectives
1. Characterise interconnectivity within the United Kingdom (UK) competition and leisure horse.
population by constructing contact networks and spatio-temporal risk maps using movement data.
2. Evaluate the risk of pathogen introduction and spread and identify targeted disease surveillance and control strategies, based on network and spatial parameters.
3. Model the potential impact of tailored messaging on horse owners' risk behaviours, accounting for contact networks and spatial risk patterns.
Solution
Horse movement data will be collected prospectively over at least 12 months via Equine Register's Digital Stable, a smartphone app.
The key variables collected will include the geographic location of where participants' horses are kept and where the horses travel, as captured by the smartphone app when the 'Track My Ride' and 'Record My Journey' features are used.
Spatio-temporal and network analysis methods will be applied to anonymised data to achieve the study objectives
Impact
Outputs will have positive impacts on equine wellbeing by enabling modelling of both disease spread and mitigation strategies in the leisure and competition sector, thus informing current and future UK horse industry disease surveillance and control programmes.
Partners