Utilising the 'Surveillance of Equine Strangles (SES)' outputs to better understand the dynamics and control of Streptococcus equi transmission
This project aims to better understand the dynamics and control of Streptococcus equi transmission and optimise the effectiveness of veterinary advice to, and adoption by, horse owners for preventing and controlling strangles.
Challenge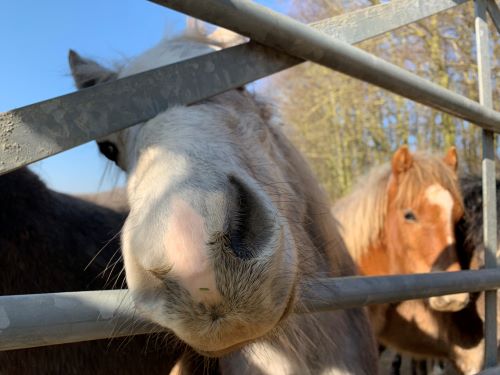 The highly infectious bacterial disease strangles, caused by Streptococcus equi (S. equi), remains a significant problem of horses globally and despite its significance, strangles and S. equi are still not recognised by the World Organisation for Animal Health (OIE). Lack of awareness and/or failure to comply with biosecurity recommendations and pre-movement testing contribute to the persistence of the disease. Strangles carries a very high welfare burden with up to 100% of animals in outbreaks becoming affected, depending on the rigour of disease control and biosecurity efforts employed. Factors such as a lack of post-outbreak clearance screening, asymptomatic carrier horses, and inadequate quarantine measures of new horses to a yard all contribute to the continued transmission of S. equi amongst populations of horses.
Solution
The Surveillance of Equine Strangles (SES) network was launched in 2018 to capture and report epidemiological and genomic data relating to laboratory diagnoses of strangles in the United Kingdom. A network of veterinary diagnostic laboratories report to SES when they have a positive diagnosis of S. equi and submit clinical isolates for whole genome sequencing. This PhD studentship will enable the continued collation of bacterial isolates of S. equi that cause geographically diverse outbreaks of strangles in the UK, and subsets of these will in turn be subject to whole genome sequencing and phylogenetic analysis. These data will provide novel insights into the molecular epidemiology of this highly infectious equine pathogen. Outbreak investigation will be conducted via a questionnaire which aims to collect data on potential contact networks linking equine establishments affected with strangles, to determine how strangles transmission occurs. Wherever possible, data collected via the questionnaire will be linked to bacterial isolates from affected horses with a laboratory diagnosis of strangles via SES. If you've had a horse diagnosed with strangles from 2020 onwards please help our research by completing the online questionnaire (https://rvc.onlinesurveys.ac.uk/strangles-transmission). This information will enable us to look at the wider picture of strangles transmission where genetically identical isolates were sampled from horses across the UK, and possibly pinpoint a shared event/person that may have led to disease transmission.
Impact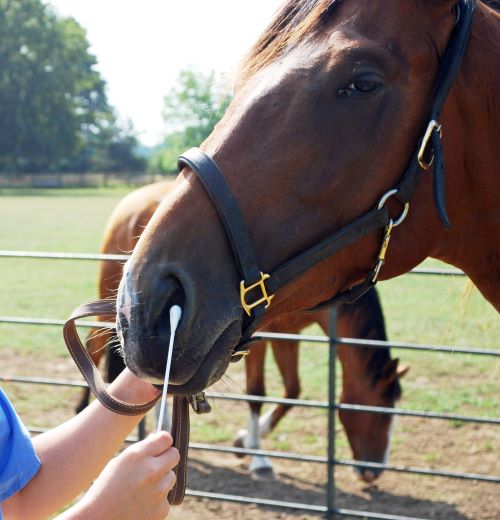 Findings from this PhD project will impact all involved in the equine industry with daily interactions with horses, including horse and yard owners, veterinary surgeons as well as paraprofessionals. Improved knowledge of the transmission of strangles through outbreak analysis will much better inform local targeting of initiatives to raise awareness about disease occurrence and methods for both responsible outbreak control as well as disease prevention initiatives. Which in turn will contribute to reducing the burden of disease in the wider UK horse population. Through the continued collection of epidemiological and genetic data regarding strangles diagnoses in the UK, up-to-date summaries via www.jdata.co.za/ses will help horse and yard owners, veterinary surgeons as well as paraprofessionals to stay appraised of the current strangles situation in their area and can then make any appropriate changes to their biosecurity protocols. Outputs from this project have contributed towards updating clinical guidelines for UK equine veterinary surgeons as well as helping to develop key messaging for the international campaign Strangles Awareness Week.
Partners
Kindly funded by The Horse Trust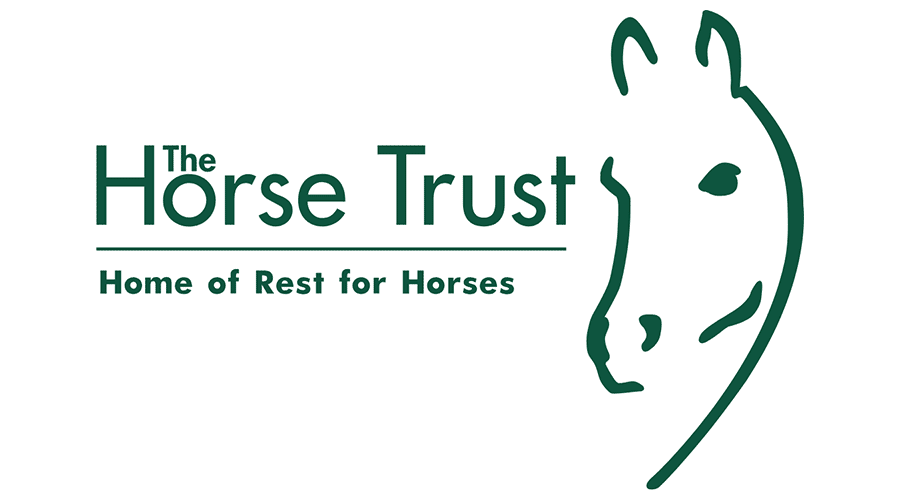 Publications