Food is a major route for disease transmission, with animal-derived products being responsible for most foodborne infections globally. Protecting public health through innovative, policy-relevant, multidisciplinary research that improves animal source foods' (ASFs) safety is this group's aim.
The RVC provides scientific evidence in support of actions to improve ASF safety preventing foodborne diseases. Food safety cannot be guaranteed without understanding production systems, and RVC's synergistic research in Food Safety extends into Sustainable Food Systems and Agri-health.
We bring our interdisciplinary skills in this space to both UKRI GCRF Hubs, and through our role in the Partnership for Sustainable Food Future - Centre for Doctoral Training, and there are close synergies with our Sustainable Food Systems team.
Our research to improve ASF safety includes studies aimed at modernising meat inspection, pathogen-specific studies of major foodborne pathogens (e.g. Campylobacter) and theoretical research combining genomic and epidemiological metadata for future food safety surveillance.
Antimicrobial resistance is increasingly important in Food Safety and production. Understanding the drivers for antibiotic usage by farmers is crucial with on-going projects in India and Kenya (Heffernan; ESRC), in the UK Dairy sector (APHA collaboration) and with ILRI in the Vietnamese aquaculture system (CGIAR funding).
In the One-Health Poultry Hub, chicken production and distribution networks in 4 Asian countries are being investigated to understand how to transform these systems to deliver food to rapidly growing human populations in a safe, healthy, equitable and efficient way.
Translation of research into policy is vital for successful implementation of solutions resulting from research, and our expertise has been strengthened by the APHA partnership and the joint WOAH Collaborating Centre for Risk Analysis and Modelling.
Our work on Animal Welfare also contributes significantly to this space.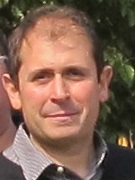 People in this Research Group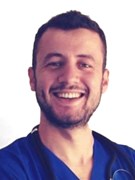 PhD Student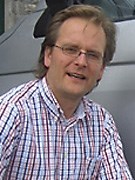 Associate Professor in Population Medicine
Farm Animal Health and Production, Hawkshead