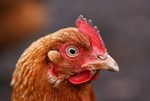 Researchers explored variation at specific positions in chickens' genome and their association with Campylobacter in the birds' guts. The study concluded that, although there are genetic factors that influence Campylobacter colonisation, these factors play a relatively minor role.
---
With integrated streams of social, economic, biological, mathematical and policy-led research, we are co-producing detailed knowledge on the biological, structural and socio-economic factors that shape networks of chicken production and distribution. The RVC-led UKRI GCRF One Health Poultry Hub brings together leading laboratory, clinical, veterinary and social scientists, as well as skilled communications experts, programme support staff and external stakeholders.
---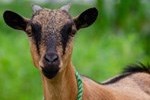 A study of extended-spectrum β-lactamases (ESBL)-producing bacteria in food-producing animals and in-contact humans in Southeast Nigeria.
The indiscriminate use of antimicrobial agents in humans and livestock imposes a selective pressure for the emergence of antimicrobial resistance among bacteria. In Nigeria, the production of extended-spectrum β-lactamases (ESBL) has been recognised as a common mechanism of resistance to third-generation cephalosporins among Enterobacteriaceae.
---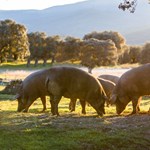 Foodborne diseases are a major cause of morbidity, mortality and undernutrition including micronutrient deficiencies, with animal-derived food posing the highest risk for consumers in low and middle-income countries such as Peru. Traditional food markets are still the dominant distribution channel for locally produced food in developing countries and the main food source for most poor urban households. The research explores the safety of meat supplied through traditional food markets that serve poor urban consumers.
---