Foodborne diseases and public health governance: Comparing food safety, consumer preferences and governance in the supply of meat to urban markets.
The team studies the safety of chicken meat and beef, how poor people access these meats and how can their safety be improved to increase people's nutrition and health in Peru.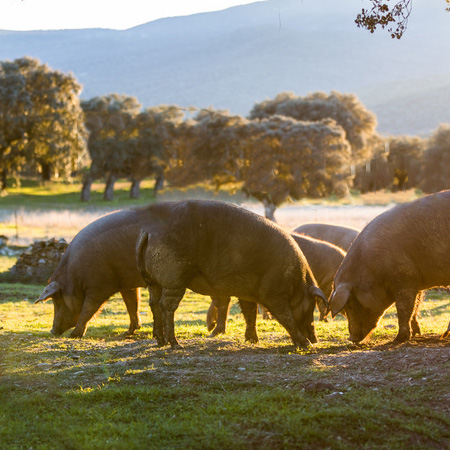 Challenge
Foodborne diseases are a major cause of morbidity, mortality and undernutrition including micronutrient deficiencies, with animal-derived food posing the highest risk for consumers in low and middle-income countries such as Peru. Traditional food markets are still the dominant distribution channel for locally produced food in developing countries and the main food source for most poor urban households. The research explores the safety of meat supplied through traditional food markets that serve poor urban consumers. The research addresses these key questions:
What are the food safety risks of local smallholder-supplied meat compared with industrially processed meat on offer in food markets?
How are food safety risks experienced, perceived and addressed by farmers, traders, processors, food vendors and poor urban consumers? How do consumers perceive the link to their/their children's nutritional health?
What food hygiene measures can improve the safety of meat sourced from different supply chains?
What are public policies that facilitate the emergence of food safety governance models that address public health and food safety while facilitating local food production?
Solution
The research specifically focuses on the safety of meat supplied through traditional food markets, which are still the dominant distribution channel for locally produced food in developing countries and the main food source for the majority of poor urban households. We adopt an interdisciplinary approach combining value chain analysis, policy analysis, qualitative nutrition studies and probabilistic modelling of the fate of foodborne pathogens along the supply chains.
Based on an assessment of the microbiological safety of meat products from a heterogeneous purposively selected sample of market outlets, and the identification of critical control points along six supply chains, the team identifies entrance points for national policies and local governance arrangements that support the safety of meat supplied by local small-scale producers in urban food markets.
By combining quantitative modelling of pathogens with value chain and policy analysis, the intention is to propose strategies that incorporate the perspectives of actors along the food chains.
Impact
By targeting the local informal smallholder supply of meat where food safety management poses a greater challenge, the project will benefit those most vulnerable to disruptions due to foodborne disease and the consequences. Our multidisciplinary approach allows us to explore the challenge of ensuring the safety of meat supplied by these markets by simultaneously considering key interrelated elements, namely:
The fate of microbiological hazards along traditional meat chains and their potential consequences in terms of morbidity, undernutrition and micronutrient deficiencies
The relationships between stakeholders along the value chains and their perceptions of food safety issues
The models of governance and public policy that can best address food safety without disrupting local food production
This multidisciplinary approach maximises the potential impact of the research. The project will benefit both, consumers of animal-derived products (poultry and beef) and livestock producers whose livelihoods depend upon the production of these products. The project will also deliver impact through enabling researchers, decisionmakers and private actors from the agrifood sector to benefit from decision support tools that are currently largely limited to high-income settings such as quantitative microbiological risk assessment (QMRA).
Peru has explicit national development priorities related with local economic development and public health, which, to be effective, need innovations in local governance institutions. The research will distil options of public policy that facilitate the emergence of effective food safety control in markets and supply chains, while considering how the interests of poor urban consumers and local small-scale producers can be affected by these policy options.
Partners
Medical Research Council
Major National University of San Marcos
Peruvian University Cayetano Heredia
Government of Peru
Publications