24 hour contact: 01707 666297
RVC Equine's internal medicine specialists treat horses and ponies with a variety of chronic and acute problems.
These include:
Heart problems

Respiratory diseases

Stomach and intestine problems

Diseases which affect the liver or kidneys
We also deal with diseases which affect the neurological and hormonal or reproductive system. We work alongside specialists in dermatology and ophthalmology to examine and treat horses with skin diseases and eye conditions. The most common emergencies we see are related to colic, which we see on an almost daily basis.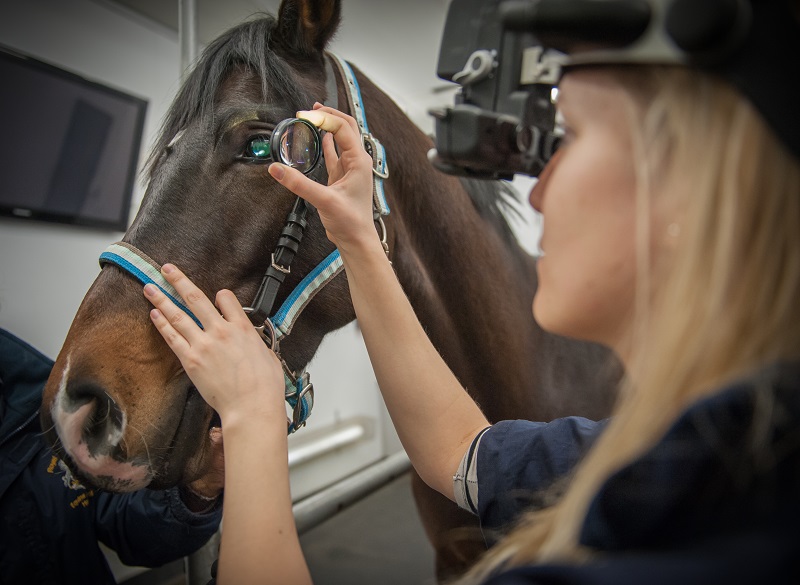 Diagnostic techniques
We use a variety of advanced diagnostic techniques to investigate problems, including a state-of-the-art ultrasound machine, stationary and dynamic endoscopy, a three metre gastroscope, and 24 hour heart rate monitoring electrocardiography (ECG). Our purpose-built diagnostic imaging unit at the Equine Referral Hospital comprises computed radiography, ultrasonography, scintigraphy, computed tomography and MRI facilities - all of which are used for further investigations.
Internationally recognised specialists
All our experts are internationally recognised specialists in Equine Internal Medicine and diplomates of the European College of Equine Internal Medicine and/or diplomates of the American College of Veterinary Internal Medicine. Training new specialists in equine internal medicine and delivering continuing education and assistance with difficult cases for our referring veterinarians is also an important part of our daily work.