The Royal Veterinary College's (RVC) equine clinical services were successfully assessed under the …

Horses and ponies that gain weight are more than twice as likely to develop laminitis than if they …

Recurrent exertional rhabdomyolysis (RER) in horses is an exercise-associated disease that involves …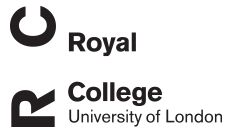 RVC Equine
24 hour contact: 01707 666297
... for horse owners
... the science
RVC Equine is located in Hertfordshire and has a long and rich history in equine health management, combining world-leading research with the largest number of RCVS Equine Specialists of any UK veterinary teaching hospital, 24-hour emergency and referral services, and a first opinion equine only ambulatory practice – backed up by the most advanced techniques, patient care and best facilities available.
As a leading veterinary teaching establishment committed to educating the equine vets and specialists of the future, student involvement in delivery of care greatly benefits all our patients as each case is subject to the highest levels of scrutiny and is carefully monitored to ensure the best possible outcome.
Contact
Horse Owners
01707 666304
Hawkshead Campus, Hertfordshire

Veterinary Surgeons
01707 666304
Hawkshead Campus, Hertfordshire
Please note that for training and quality assurance purposes, we record incoming and outgoing calls to our hospitals. See RVC Client Privacy Notice.
RVC Equine Team
Our Hertfordshire based clinical team includes equine only practice vets and internationally recognised RCVS Specialists who provide a comprehensive and sophisticated service including medicine, surgery and diagnostic imaging, supported by Registered Equine Veterinary Nurses, equine technicians and specialist clinicians-in-training.
See RVC Equine Team.