A new study, led by the Royal Veterinary College, and funded by the Horserace Betting Levy Board, …

Researchers at the Royal Veterinary College have been awarded funding from CVS (UK) Limited to …

The Royal Veterinary College has received funding to study the impact of early-life health and …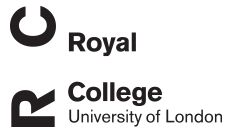 Equine Information and Advice
24 hour contact: 01707 666297
About RVC Equine
RVC Equine comprises of a referral hospital staffed by leading specialists, a practice serving owners across Hertfordshire and adjoining counties, and researchers driving forward knowledge internationally.
The College has led the way internationally since it was established, both in equine veterinary practice and research into equine health and performance. Veterinary specialists are the hospital are involved with ground-breaking research of benefit for their own patients and horses globally.
RVC Equine has some of the best facilities in the world and a wealth of veterinary specialists, enabling all equine patients to have the most advanced treatment available. As well as the largest number of accredited specialists of any UK veterinary equine teaching hospital, we have a team of highly trained equine veterinary nurses and equine technicians.
Contact
Horse Owners
01707 666304
Hawkshead Campus, Hertfordshire

Veterinary Surgeons
01707 666304
Hawkshead Campus, Hertfordshire
Please note that for training and quality assurance purposes, we record incoming and outgoing calls to our hospitals. See RVC Client Privacy Notice.
RVC Equine Team
Our Hertfordshire based clinical team includes equine only practice vets and internationally recognised RCVS Specialists who provide a comprehensive and sophisticated service including medicine, surgery and diagnostic imaging, supported by Registered Equine Veterinary Nurses, equine technicians and specialist clinicians-in-training.
See RVC Equine Team.