Equine welfare is set to be improved by a new PhD study into the chronic condition of laminitis, a …

An international team of researchers, including from The Royal Veterinary College (RVC) in London, …

The Summer 2017 issue of Clinical Connections - the RVC Clinical Services newsletter - is out now. …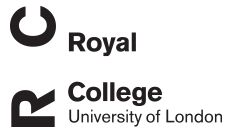 Equine Practice
24 hour contact: 01707 666297
Our first opinion equine vets provide personalised care for horses, ponies and donkeys throughout Hertfordshire and into adjoining counties.
The RVC is at the forefront of research into equine health so our vets are up to date with the very latest advances in disease prevention and treatment. We are equipped with leading edge technology so whether your horse is an elite athlete or a valued companion you can be assured that they are in the very best hands.
We are here when you need us, 24 hours a day, 7 days a week, 365 days a year.
Contact
Horse Owners
01707 666304
Hawkshead Campus, Hertfordshire

Veterinary Surgeons
01707 666304
Hawkshead Campus, Hertfordshire
RVC Equine Team
Our Hertfordshire based clinical team includes equine only practice vets and internationally recognised RCVS Specialists who provide a comprehensive and sophisticated service including medicine, surgery and diagnostic imaging, supported by Registered Equine Veterinary Nurses, equine technicians and specialist clinicians-in-training.
See RVC Equine Team.