A new study from the Royal Veterinary College (RVC) has determined new factors that can indicate …

The Royal College of Veterinary Surgeons (RCVS) introduced new regulations on 1st September 2023 …

Roger Smith, Professor of Equine Orthopaedics at the Royal Veterinary College has been appointed as …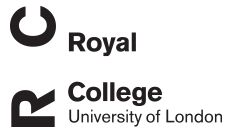 Equine Hospital and Specialists
24 hour contact: 01707 666297
With the largest number of accredited specialists of any UK veterinary equine teaching hospital, supported by a team of highly trained equine veterinary nurses, equine technicians and clinicians-in-training, we provide a full range of specialist referral services ranging from advanced diagnostic imaging to emergency surgery and intensive care 24 hours a day 365 days a year.
Our clinical specialists work in multidisciplinary teams with comprehensive individualised treatment and care plans for our patients. Collaborating on cases enables us to develop new approaches to diagnosis and treatment not available in other centres.
Cases that require direct access to advanced diagnostic imaging can be referred for radiography, ultrasonography low field MRI, standing CT, and bone scans.
We also offer a range of visiting specialist services such as oncology, ophthalmology, and overground endoscopy in addition to our full range of hospital-based services.
Contact
Horse Owners
01707 666304
Hawkshead Campus, Hertfordshire

Veterinary Surgeons
01707 666304
Hawkshead Campus, Hertfordshire
Please note that for training and quality assurance purposes, we record incoming and outgoing calls to our hospitals. See RVC Client Privacy Notice.
RVC Equine Team
Our Hertfordshire based clinical team includes equine only practice vets and internationally recognised RCVS Specialists who provide a comprehensive and sophisticated service including medicine, surgery and diagnostic imaging, supported by Registered Equine Veterinary Nurses, equine technicians and specialist clinicians-in-training.
See RVC Equine Team.