Sustainable Food Systems Projects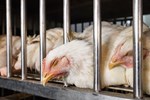 The project investigates asymmetries of power relations and policy formulations that give rise to corporate concentration in livestock industries using the case study of poultry. Corporate contract farming or industrialised integrated production are becoming dominant forms of meeting such demands. This guidance memo aims to investigate asymmetries of power relations and policy formulations that give rise to corporate concentration in livestock industries using the case study of poultry.
---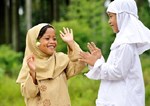 The UKRI GCRF Action Against Stunting Hub is conducting vital research to address the intractable global challenge of child stunting. We work directly with communities across India, Indonesia and Senegal who are facing this burden. Applying a holistic, Whole Child Approach, we're developing child-focused interventions to prevent, improve and even reverse some key features of this global issue. The tools and approaches we develop in the Hub have the potential to change the lives of a million children worldwide.

---
With integrated streams of social, economic, biological, mathematical and policy-led research, we are co-producing detailed knowledge on the biological, structural and socio-economic factors that shape networks of chicken production and distribution. The RVC-led UKRI GCRF One Health Poultry Hub brings together leading laboratory, clinical, veterinary and social scientists, as well as skilled communications experts, programme support staff and external stakeholders.
---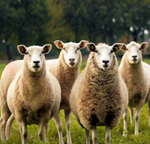 This project brings together different disciplinary and One Health specialists from two collaborating universities; the Royal Veterinary College and the University of Hertfordshire to contribute creatively to solutions for more sustainable beef and sheep production and marketing systems in Great Britain.
Using trans-disciplinary, systems modelling approach we aim to map the British beef and sheep food systems and identify metrics of sustainability for each farming system to create an integrated model to assess impacts.
---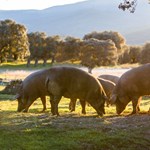 Foodborne diseases are a major cause of morbidity, mortality and undernutrition including micronutrient deficiencies, with animal-derived food posing the highest risk for consumers in low and middle-income countries such as Peru. Traditional food markets are still the dominant distribution channel for locally produced food in developing countries and the main food source for most poor urban households. The research explores the safety of meat supplied through traditional food markets that serve poor urban consumers.
---
SHEFS is led by the London School of Hygiene and Tropical Medicine, and the RVC's work will focus on livestock-derived foods (LDF) in South Africa.South Africa bears a triple burden of malnutrition, with persistent levels of stunting, micronutrient deficiencies and rising obesity. LDF provide an energy dense and micronutrient rich food, important for pregnant and breast-feeding women and children's cognitive development. However, they may also present health risks through overconsumption, foodborne diseases and chemical hazards and have a greater environmental impact than plant-based diets.
---
The aims of this PhD were to determine the accuracy of antibiotic usage data being recorded by dairy farmers on farm, identify factors influencing accurate recording, assess the drivers and barriers to record and share such data and to explore the economic cost of recording. Antibiotic usage (ABU) has become recognised as the main driver for the selection and spread of antibiotic resistance (ABR) within the human and livestock sectors.
---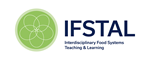 The food system is not functioning the way it should anymore, IFSTAL is designed to bring about the systemic change that the food system requires in order to limit the negative outcomes its currently delivering and prepare for the future.
---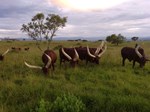 We are working with overseas partners to research the frequency and distribution of brucellosis among dairy herds, and longitudinal studies to identify Brucella species causing infection in dairy herds.
---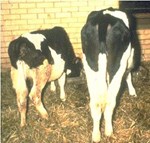 Bovine viral diarrhoea (BVD) is a pestivirus infection of cattle. It causes a variety of clinical outcomes ranging from the inapparent (sub-clinical) to the more severe, including abortion, infertility, an immuno-suppression that underlies calf respiratory and enteric diseases, and most dramatically, the fatal mucosal disease.
The disease is maintained by a small population of animals that become persistently infected (PI) with the virus. These PI animals are the major reservoir of BVDV and arise after becoming infected whilst in the uterus during early pregnancy. Such infections remain throughout the pregnancy and, after birth, for the lifetime of the animal.
---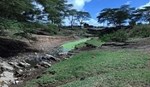 Antimicrobial resistance (AMR) is significant and growing challenge to global health. Existing antimicrobials are becoming less effective and pathogenic organisms are increasing the rate at which they become resistant to treatment. This is a complex problem, with many different factors driving the emergence of AMR at many different levels.
---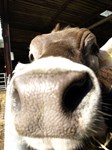 Livestock and other animals are stunned and dispatch for slaughter, disease control and population management.
The RVC has a well-established Animal Welfare Science and Ethics research centre and members of the team study methods of stunning and dispatch of a variety of species in a variety of settings. The research is designed to help systems evolve and become more humane and less stressful for animals.
The research is shared with stakeholders, which enables them to make scientifically informed changes that reduce animal distress.
---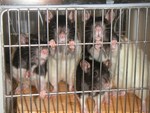 Genetics and management can greatly affect the welfare of farm, laboratory, companion and wild animals. We aim to improve animal welfare by understanding how human activities and management practices affect the welfare of animals that are kept, killed or otherwise impacted by humans. Comparative research can identify practices that generally elicit poor or good welfare outcomes, providing evidence that can be used to support initiatives to improve animal welfare.
---