Assessing and Improving Animal Welfare
Genetics and management can greatly affect the welfare of farm, laboratory, companion and wild animals. Comparative studies throughout, and at the end of, life enable strategies for welfare improvement.
Challenge
We aim to improve animal welfare by understanding how human activities and management practices affect the welfare of animals that are kept, killed or otherwise impacted by humans. Comparative research can identify practices that generally elicit poor or good welfare outcomes, providing evidence that can be used to support initiatives to improve animal welfare. However, animal welfare depends additionally on how individual animals filter and interpret the events they encounter. The genetic background and early experiences of animals will affect how they respond throughout life. The research challenge is to explore how these varied influences affect welfare at specific points in time, and how cumulative events contribute to the overall quality of animal lives. Additionally, even when we have evidence to enable recommendations for welfare improvements, there are additional challenges to implementing them in practice.
Examples of topics within this RVC project theme include:
Breed and Early-Life Influences – In these projects we evaluate the welfare of different breeds of animals kept under commercial farming conditions, or as pets. We also investigate how early-life experiences, such as the quality of maternal care or the nature of interactions with human caretakers affect how horses kept for sporting performance, or wild animals kept in zoos, affect welfare in later life.
Housing, Management and Human Impact – In these projects we assess how factors such as housing design, environmental enrichment or husbandry practices influence the welfare and quality of life of farm, laboratory and companion animals; and how human activities can influence the welfare of wild animals.
End of Life – Here we explore the impact of handling, transport, euthanasia and slaughter practices, as well as proposing and testing improvements, with the aim of securing a swift and humane end of life experience for all animals.
Solution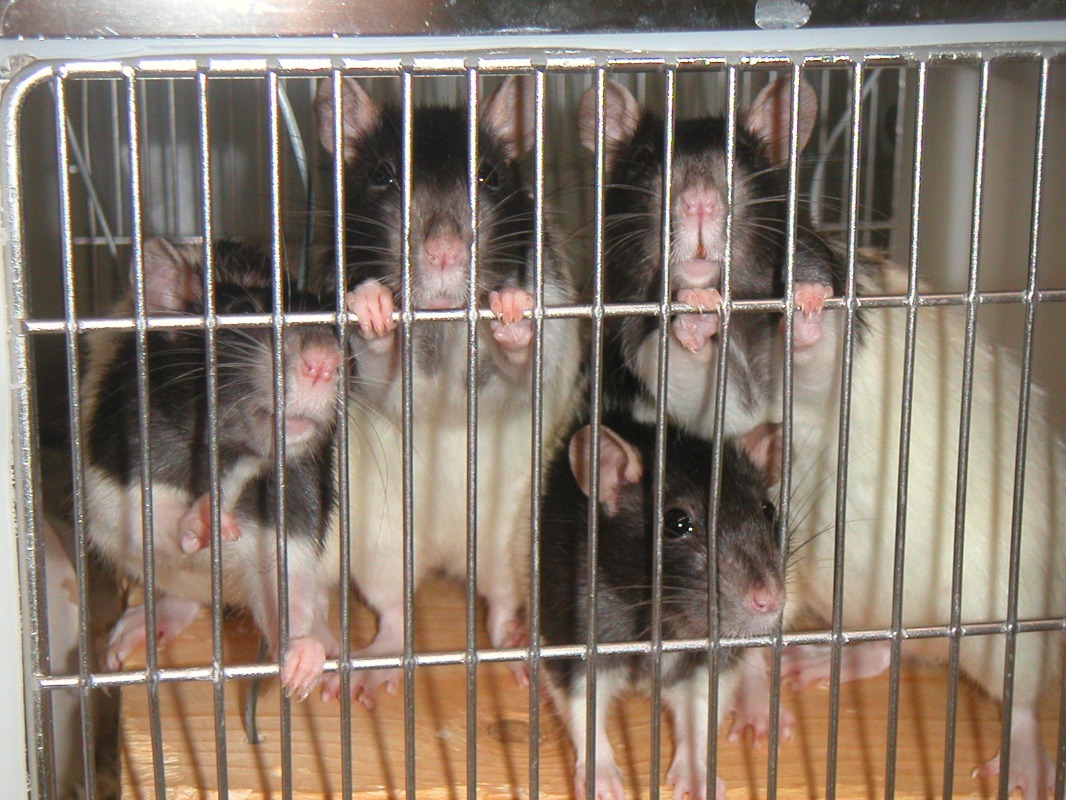 To propose solutions we work with a wide range of partners, allowing us access to commercial farms, studs, homes, zoos and abattoirs.
Projects on breed influences on welfare in meat chickens and in laying hens focus on measures of health, mobility, and behaviour on both commercial farms and under controlled laboratory conditions. Bird behaviour is recorded directly, using videos and by assessing the locomotor patterns of individual birds using small wearable technologies.
Working with partners at the National Stud, we are assessing how variations in maternal care and other early-life experiences affect the development of Thoroughbred foals; and by working with zoos and wildlife collections we can establish how early experiences similarly affect the development and future reproductive behaviour of endangered wild carnivores, critical for the success of captive breeding programmes.
To assess and improve the welfare of companion animals we work with a network of owners, breeders, charities and veterinary clients, using questionnaires and visits to establish how breeding, housing and management practices can influence companion animal welfare, including separation anxiety and pain management in dogs.
Environmental enrichment and improved housing can benefit the lives of all animals under human care and our current projects examine the types of resources and designs that can most improve the welfare of laying hens, dairy calves, laboratory rodents and ferrets, farmed mink and zoo animals.
Practical improvements at end of life are achieved by evaluating handling and stunning practices in laboratories or at commercial abattoirs, assessing factors such as the time to loss of consciousness and brain function.
Improving animal welfare requires the scientific evidence to be noticed, understood and acted upon by animal caretakers, consumers, managers and policy-makers. Often additional considerations such as economic performance, or environmental sustainability, have to be balanced with strategies for welfare improvement. We engage with all parties in these complex scenarios to promote the animal welfare agenda on a basis of evidence.
Impact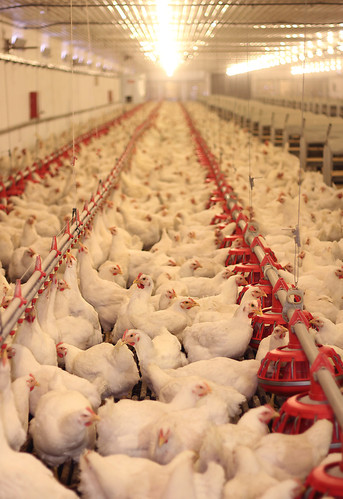 Our work in this area has impact across a range of policy areas. Work on laying hen and broiler welfare is incorporated into current European Food Standards Authority (EFSA) Scientific Opinions, which will shape the legislative framework for farm animals across Europe. We have also provided evidence and chapters for the Eurogroup for Animal Welfare review of broiler welfare, and produced a review of laying hen welfare for the Welsh government in 2020. Recent work produced evidence-based advice for industry partner changes to cage free systems for laying hens.
Working with veterinary clinicians we have advanced diagnosis and treatment of neuropathic pain in dogs.
We have contributed to improved welfare at end of life across a range of poultry, ungulate and rodent species, through evidence-based changes in recommended practice and legislation.
Work on dairy calf housing, health and welfare is vital as a number of milk buyers have disallowed individual housing of calves. Our work has shown that pair housing calves does not have any detriment on health and production and hopefully will lead to less calves being housed individually going forward.
Laboratory animal needs are defined within legal guidelines in many countries. Our findings about refining rodent husbandry methods have been included in such guidelines in the UK, Canada and Australia to date. We have also twice won the Marjorie Sandiford Whittingham prize for our publications, which recognises peer-reviewed publications that are of particularly high quality, use, and accessibility to laboratory animal care staff.
Partners
We thank our funders, our collaborators, and the organisations we work with on the various projects.
Publications
For the most up to date publication lists, please check the Animal Welfare Science and Ethics researcher pages.