UKRI GCRF Action Against Stunting Hub
The UKRI GCRF Action Against Stunting Hub is conducting vital research to address the intractable global challenge of child stunting. We work directly with communities across India, Indonesia and Senegal who are facing this burden. Applying a holistic, Whole Child Approach, we're developing child-focused interventions to prevent, improve and even reverse some key features of this global issue.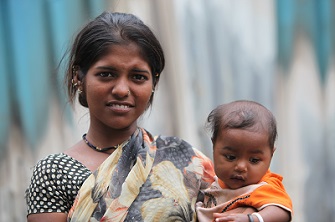 Challenge
In 2020, 149 million children under the age of five were stunted. Of these children, more than half live in Asia and a further 40% live in Africa. Some areas are worse affected than others. In South Asia and in Western Africa, 32% and 29% of children under five are stunted respectively.
We are falling behind in our efforts to tackle stunting. Failure to eradicate this preventable condition is seeing children, their families, communities and nations suffering both immediate and long-term consequences.
We aim to transform current research on child stunting by incorporating the 'whole child' approach, looking at every aspect of a child's early development and understanding where interventions can be made to transform the lives of some of the most vulnerable children in India, Indonesia and Senegal.
The tools and approaches we develop in the Hub have the potential to change the lives of a million children worldwide.
We're working with our partners to fundamentally change the way we support children already affected by stunting and implement more effective approaches to prevention.
Solution
In the past, research into stunting has focused on finding a 'silver bullet', a single, focused solution to a very complex issue. The Hub is moving away from this approach and is transforming the exploration into child undernutrition by focusing on the 'whole child' approach.
This approach aims to understand the biological, social, environmental and behavioural contexts in which stunting occurs and the synergies and inter-relationships between these drivers.
In other words, we examine the 'bio-developmental' role governing child growth, focusing on the interaction between the biological, physical and social environment of the child. We should see child under-nutrition as a mosaic, where different individual elements play a role in creating the picture.
What we need to end stunting globally is a holistic, pan-disciplinary understanding of the problem. For example, we have to take into account that children who are stunted often have an immature gut microbiome, which enhances the likelihoods of catching infectious agents, ranging from viruses and bacteria to protozoa and helminths. Food-borne toxins also have an impact on stunting. On the other hand, we need to research the elements that we believe can prevent stunting from happening, such as animal source foods (ASF), behavioural elements, dietary choices, feeding practices and water, sanitation and hygiene (WASH). Epigenetics is an innovative part of the research. This workstream will address the biology of stunting, looking beyond the simple height-for-age definition to develop better methods of defining and identifying stunting type based on epigenetic status.
Once the primary paradigm is set, we can now argue that child undernutrition is an outcome of four inter-linked 'environments' radiating from the physical to the immediate/home environment, to the educational and broader food system. These domains, however, are linked by the social values which directly shape a child's lived experience. In applying this paradigm, the path ahead is clear: we must radically change our perspective from the related parts to the Whole Child.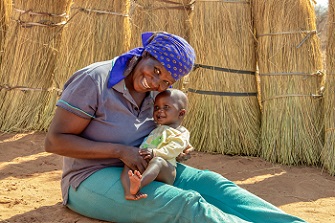 Impact
We know that in order for change to take place we need to challenge and redefine existing child stunting research.
Here is how we plan to do this:
We are exploring the relationship between the biological, social, environmental and behavioural causes of stunting: the whole-child approach
We are creating a new typology to classify different types of stunting
We are developing and implementing effective interventions to tackle stunting
We are creating a decision-support tool for policy makers to collate project and national-level data and assess the impact of interventions both before and after the Hub's timeline
We are embedding Hub research in the international development community
Funding and Partners
We thank the UKRI GCRF for funding this research.
Other partners include:
London International Development Centre (LIDC)
London School of Hygiene & Tropical Medicine
Rowett Institute, University of Aberdeen
University College London, Institute of Education
Birkbeck, University of London
Liverpool School of Tropical Medicine
Université Cheikh Anta Diop (UCAD)
National Institute of Nutrition, India
Indian Institute of Public Health, Gandhinagar (IIPHG)
Digital Green; International Initiative for Impact Evaluation (3ie)
International Livestock Research Institute (ILRI)
News
Information about events and news from the UKRI GCRF Action Against Stunting Hub is available here.