Flow Cytometry Core Facility - BD AriaFusion™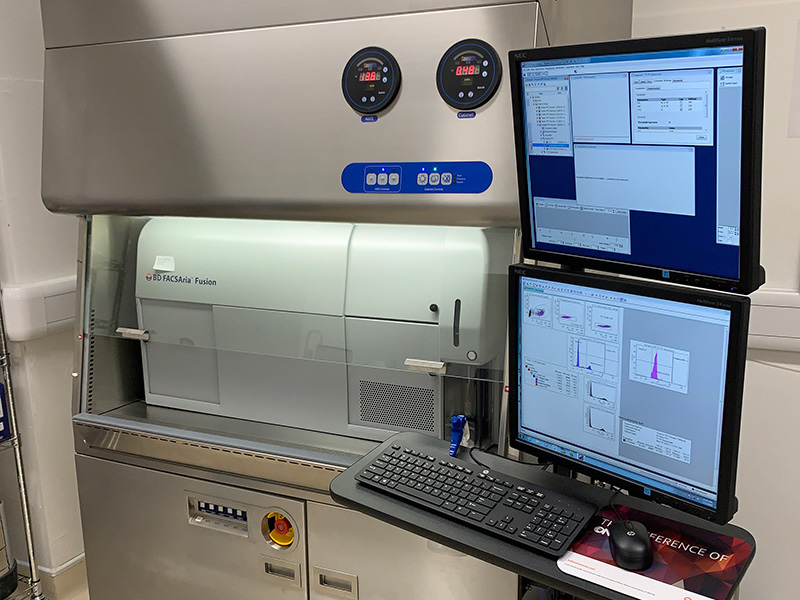 The BD AriaFusion™ can isolate identified populations, including rare cell populations. It can be used for:
multicolour immunophenotyping
cell cycle analysis
identification of fluorescent protein transfected cells
analysis of bacteria and parasite populations expressing fluorescent tags
apoptosis assays
functional assays
cell sorting
It possesses Blue (488nm), Red (640nm), Violet (405nm) and UV (355nm) lasers, giving rise to 18 potential parameters.
See RVC Flow Core - Sorting Best Practices
This can be linked with the 10x genomics facility at RVC Hawkshead following on from single cell sorting.