RVC Animal Welfare Science and Ethics - About
Welfare concerns the mind as well as the body. The Royal Veterinary College uses research to minimise negative experiences, like fear, stress or pain - and maximise positive ones in diverse animal species. We strive to ensure animals are contented, interested in life and performing well.
The Animal Welfare Science and Ethics group - previously named Centre for Animal Welfare - was established in 2005 in the Department of Veterinary Clinical Sciences at the RVC. We have three complementary strands to our expertise: animal welfare science, animal behaviour and ethics.
We work to translate good science into practical application by working with farmers, policy makers, food processors and retailers, advisory bodies and welfare charities, thereby raising animal welfare standards. We are also committed to education, and to open communication with all members of society about our work.
Head of Group: Dr Siobhan Abeyesinghe; Deputy Head: Dr Charlotte Burn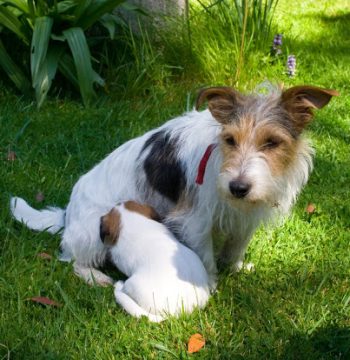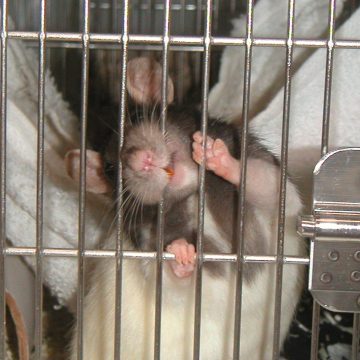 Our research is often characterised by making real societal impact – it 'makes a difference'.
We use animal behaviour, physiology and pathology to provide evidence to inform decisions affecting animal welfare. Our research helps improve quality of life in diverse farm, laboratory, companion and wild animals.
As well as safeguarding the welfare of animals during life, we also do so at their time of death. We identify the most humane slaughter, pest control and euthanasia methods available.
But how do we balance animal needs against the needs of human society? How do we tell whether our treatment of animals is justified or not; right or wrong? We use ethics to help answer these complex questions.
RVC Animal Welfare Science and Ethics has excellent research facilities for studying the environmental biology and management of farm and other animals. A research barn was built and commissioned during 2006. It provides a unique capability for research with farm animals and features state-of-the-art environmental control and monitoring systems.
We also have a have a strong link with the nearby RVC Farm, which holds dairy cows, chickens, sheep, turkeys, honeybees and other animals.
To improve companion animal welfare, we work closely with the RVC's Queen Mother Hospital for Animals, as well as pet owners and rehoming shelters nearby. Turning to laboratory animals, we have links with research facilities across the University of London. Our research on wild animals is partly facilitated by our relationship with ZSL at London Zoo and Whipsnade.
We work closely with external bodies, e.g. industry bodies, slaughter houses, regulatory organisations and animal charities, to further reach relevant animals.
RVC Animal welfare science and ethics is actively involved in education about animal welfare, based on sound science and promoting awareness of moral and ethical issues in animal welfare.
We have launched a new BSc in Biological Sciences (Animal Biology, Behaviour, Welfare and Ethics)
Teach animal behaviour and welfare to undergraduates (BVetMed, Gateway, Graduate & Transfer and BSc Bioveterinary Science degrees) and for

postgraduates (e.g. MScs in Livestock Production and Health and in Wild Animal Biology and Health).
Widening Participation schemes

run by the RVC designed to engage year 10 and 11 students from non-selective schools with no history of further education in the family in considering the veterinary sciences.
Supervision of PhD, MSc and Undergraduate student research projects
We also extend our educational activities in animal welfare to schools to develop a morally justifiable attitude to the use of animals in society amongst young people.