Our service brings together the expertise of a qualified veterinary physiotherapist and specialist veterinary nurses to provide land and water-based therapies for cats and dogs.
Our extensive facilities include a hydrotherapy pool and underwater treadmill to provide a multidisciplinary approach to rehabilitation programmes for in-patients, as well as opportunities to provide services to clients of local veterinary practices.
Our service forms an integral part of the post-operative care of many patients at the RVC. Our team approach to pet rehabilitation means specialist vets, nurses and our qualified veterinary physiotherapist work together to promote the best possible outcome for patients. The hydrotherapy pool and underwater treadmill is in a purpose-built facility next to Queen Mother Hospital for Animals.
Hydrotherapy benefits for dogs
We often use hydrotherapy as part of a planned pre and post-surgical programme for dogs, as well as part of a fitness or weight-loss regime.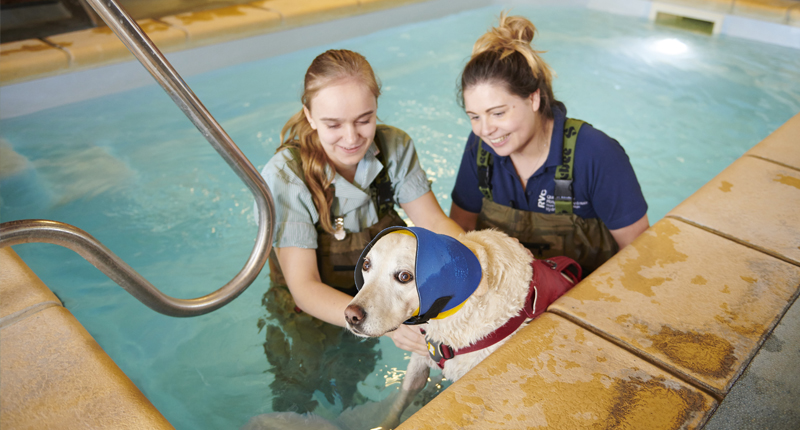 Nursing Team