The RVC is a leading, internationally recognised centre for veterinary oncology offering advanced cancer treatments for dogs and cats.
Canine Cancer Services → Feline Cancer Services →
Transdisciplinary approach to animal cancer care
Our animal oncology team of specialist vets and nurses treat and manage a wide range of oncological problems.
We regularly liaise with members of other RVC services such as soft tissue surgery, medicine or emergency and critical care to assure the best possible treatment choice for the individual patient is made.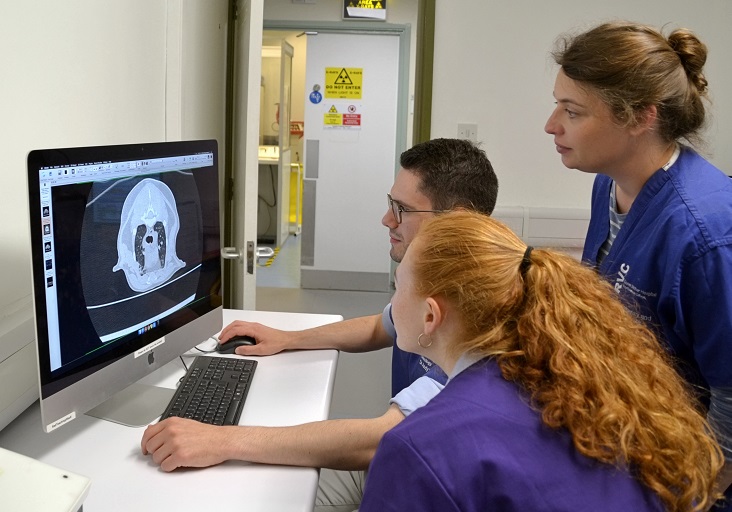 Advanced cancer diagnostic services for dogs and cats
Using the most advanced imaging techniques and image-guided sampling enables us to provide a definitive diagnosis and accurate assessment of the extension of the disease. These provide us with detailed information for our clients so they can make the most informed treatment choices for their companion. These options include the Brainsight neuronavigation system. This is a 3D stereotactic brain biopsy device (the first one of its kind in the UK veterinary sector)
We provide a wide range of veterinary surgical oncology, medical oncology, interventional and emergency oncology services.
In addition to a wide range of chemotherapeutics, we offer novel cancer treatments including
molecular targeted therapy
metronomic therapy
immunotherapy
How we work with our animal cancer patients and their owners
We understand that a diagnosis of cancer in pets can be both a frightening and confusing time for many pet owners. Often owners have to make difficult decisions regarding their pet's cancer management and treatment options. As experienced oncology specialists, we guide our clients through these challenging choices to help make the best possible decision for their pets' quality of life. We always strive to provide individualised medical care for animals with cancer.
How we work with referring vets when handling suspected and confirmed animal oncology cases
We are always happy to discuss cases with veterinary professionals and answer any enquiries you may have.
Pet Oncology Conditions Treated
Adenocarcinoma
Benign growth and tumour removals
Basal cell
Carcinoma
Fibrosarcoma
Lymphoma
Mammary gland carcinoma
Mast Cell Tumours
Melanoma
Squamous cell tumour
Oseteosarcoma
Haemangiosarcoma
Collaboration – Complementary Animal Cancer Treatment Partnerships
To complement our service, we also work closely together with other animal oncology centres that have specialist radiotherapy facilities.
We do this to ensure that we can offer the most appropriate treatment modality to our patients at all times.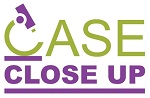 Canine Case Study Stories : Lung Tumour Case in RVC Clinical Connections Autumn 2020

Listen to our Dr Irina Garmer talking about haemangiosarcoma
RVC RESEARCH - ANIMAL ONCOLOGY
Canine Osteosarcoma - Which breeds are most at risk and where does it occur most frequently? Read more..
Feline Lymphoma - The world's largest study shows which cats are most likely to develop lymphoma and at what age Read more
Vet Professionals: need to refer a patient?