Antimicrobial Resistance Projects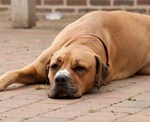 Temporal dynamic resistance of skin and gastrointestinal bacteria in canine pyoderma: Comparison between marbofloxacin and pradofloxacin in an investigator-blinded randomised interventional study. Pharmacokinetic data will be combined with MIC distribution together with the relationship between exposure and dynamic of bacterial kill modelled will be used to propose clinical breakpoints (highest MIC value considered "sensitive") for fluoroquinolones in canine pyoderma.
---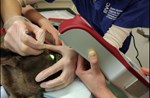 This study will investigate the effect of cross-linking using photoactivated riboflavin on the bacterial population present on the corneas and conjunctiva of canine patients with infectious ulcerative keratitis.
This study will determine if PACK-CXL can reduce the bacterial load at the ulcer site in vivo regardless of the antimicrobial resistance pattern.
---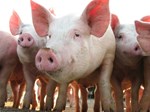 Professor of Veterinary Bacteriology Luca Guardabassi is the coordinator of a large EU Innovation Action project on Alternatives to Veterinary Antimicrobials (AVANT) involving 8 industries, 5 universities and the Federation of Veterinarians of Europe.
AVANT is a multi-actor inter-sectorial project aimed at developing alternatives to antimicrobials for the management of bacterial infections in pigs, especially diarrhoea during the weaning period, as the major indication for antimicrobial use in livestock in Europe.
---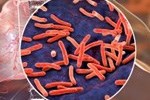 Mycobacteria are very difficult to culture and can take weeks to grow. The aim of this project is to is to use novel patented bacteriophage technology to rapidly detect and diagnose infections caused by mycobacteria, such as Tuberculosis and Johne's disease. Mycobacterial pathogens are responsible for a range of diseases in both humans and animals. TB in humans is primarily caused by M. tuberculosis and TB in cattle is primarily caused by M. bovis. Both organisms are members of the Mycobacterium tuberculosis complex group of organisms.
---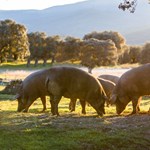 Foodborne diseases are a major cause of morbidity, mortality and undernutrition including micronutrient deficiencies, with animal-derived food posing the highest risk for consumers in low and middle-income countries such as Peru. Traditional food markets are still the dominant distribution channel for locally produced food in developing countries and the main food source for most poor urban households. The research explores the safety of meat supplied through traditional food markets that serve poor urban consumers.
---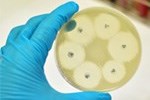 The project aims to assess the value of integrated surveillance systems for AMU and AMR in the UK from a One Health (OH) perspective.
Antimicrobial resistance (AMR) is a global health threat with major economic implications. Bacteria carrying resistance genes can be transmitted between humans, animals and the environment. Therefore, an integrated surveillance programme for AMR and antimicrobial use (AMU) needs to take into consideration the various routes of AMR transmission.
---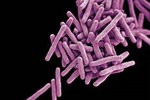 The Mycobacterium tuberculosis complex is comprised of a group of closely related bacteria with distinct host preferences. Species such as Mycobacterium bovis causes TB in animals, but has a wide host range. Species such as Mycobacterium tuberculosis and Mycobacterium africanum primarily cause TB in humans. Human TB is one of the top 10 causes of death from a single infectious agent and causes approximately 1.5 million deaths annually.
---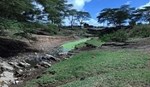 Antimicrobial resistance (AMR) is significant and growing challenge to global health. Existing antimicrobials are becoming less effective and pathogenic organisms are increasing the rate at which they become resistant to treatment. This is a complex problem, with many different factors driving the emergence of AMR at many different levels.
---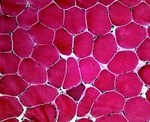 The RVC has developed a novel nanoparticle-based-system for delivery of nucleic acids into cells, often called "transfection". The technology is applicable to a wide range of cell types, with potential in vivo applications.
Following patent filings and company creation to commercialise the technology, impacts include investment from private individuals and venture capital; sales of research kits and services; influence on regulatory agencies' decisions and guidance, and out-licensing for both human and veterinary product applications. In addition to three (two completed) clinical trials in human health, the technology platform has been developed via a multi-million dollar (USD) license deal to a global animal health business for both production and companion animal applications.
---