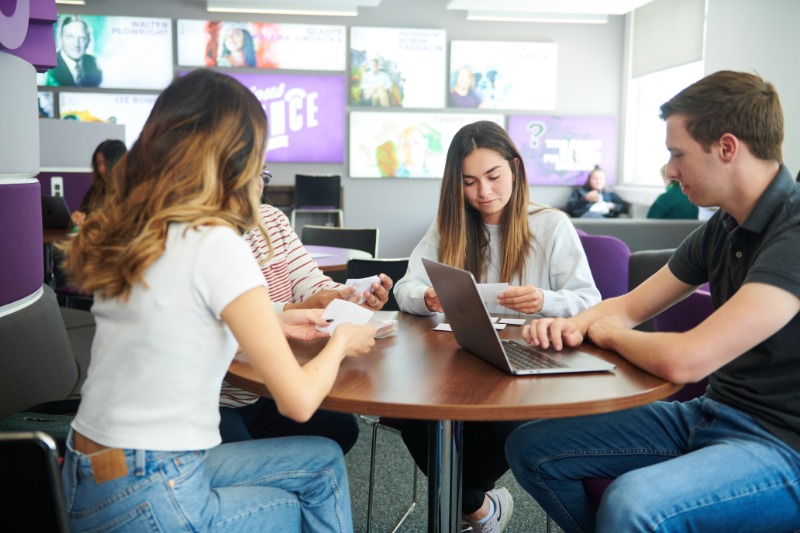 As the world of work continues to change and evolve so do the kinds of digital skills needed by graduating students. In a wide variety of employment contexts new graduates will be expected to be able to communicate effectively, to confidently interact on various digital platforms and to assess information found on the web or social media.
RVC's approach is to align our teaching and learning to the development of these future-focused digital skills. 'By regularly using digital technologies, students are already building skills that are likely to be useful in the jobs they have after graduating' (Gravity Assist, OFS, 2021).
RVC's approach to blended learning combines our campus spaces and our digital environment to provide a range of complementary opportunities for social interaction. The RVC uses a wide variety of learning resources to support flexible aspects of your programme of study. This also gives you some flexibility to study in a way that suits you. Get started with developing your digital skills in KickStart.
The LEARN and Educational Development teams works with course teams to integrate technology enhanced learning (TEL) into the curriculum to provide engaging digital learning experiences.
Our student Digital Learning Champions also work with students and staff to support the development of digital skills and to make course materials inclusive and accessible.
Need to brush up on using OneNote? Looking at how you can keep your laptop in tip-top shape? The Digital Learning Champions can help. Find out who is the Digital learning champion for your year here.
RVC LEARN can be accessed online, twenty-four hours a day, from anywhere in the world with an internet connection, giving our students access to learning materials and resources at a time and location of their choosing.
LEARN houses learning materials such as lecture recordings and slides and is the gateway to participating in online assessments. When you first log onto LEARN you will find your personal dashboard which shows you the places you visit most. It also provides you with quick links to your course page and to the Student Hub.
Student dashboard on LEARN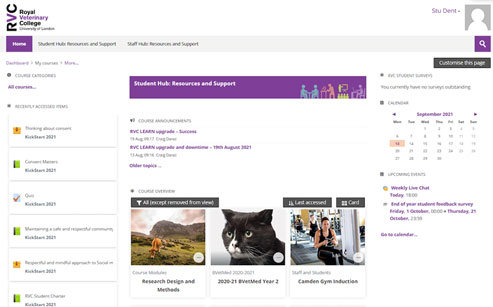 Your course page on LEARN houses weekly learning guidance, learning materials such as lecture recordings and slides, and is the gateway to participating in online assessments. It also has quick links to course specific resources and ways to collaborate with peers and tutors through forums and announcements.
The Student Hub on LEARN can be accessed from your course page or the side menu. It provides a one-stop shop to all the Student Support teams including online resources, guides, tips and appointment booking – online or on both campuses.

The lecture capture system is an invaluable tool for teaching and learning at the RVC, and is been used throughout the College to allow students to learn, review and revise flexibly - at their own pace.
RVC uses Panopto for all video media. You can access videos two ways: directly via the Panopto website (via LEARN) or via the Panopto app. This means that time spent commuting can be used for viewing on phones or tablets. In addition to streaming content, Panopto also offer students the ability to download video recording directly to their phone or laptop for offline viewing.
Find the Panopto app for Android HERE and iOS HERE
Once you log into your Panopto account the powerful search feature lets you look for specific videos across the whole site or within a specific course folder. The search feature will also look at the closed captions associated with each video and so can be used to search for specific academic content. You can find Panopto guides in the Digital Skills area on LEARN.
Our students use the lecture capture system in many innovative ways:
To access pre-recorded lecture content prior to attending Q&As or live lectures. This helps students to get used to new concepts and 'prime' their questions.
For note taking; students can watch the lecture and review the recording while making notes, with the option of pausing the recording, playing it at double speed, stopping and rewinding.
As a revision tool, often played at double speed. It is, of course, used for days when the students are absent from the college for any reason.
For peer studying – reviewing and discussing course materials in small groups.
Flex your time – however you choose to use Lecture capture you can do so at a time that suits your schedule – 24/7. The Panopto app means you can also study and review course materials while on the move.
The RVC uses online assessment throughout the curriculum for self-directed study, scheduled formative quizzes and selected summative assessments.
The main assessment tools used at the RVC are:
RVC LEARN quizzes - Online quizzes with instant feedback which can include multimedia and a variety of question types.
Turnitin and Grademark - Online document submission, plagiarism checking and online marking.
Proctorio software - When online assessments need to be proctored.
The Assessment area on LEARN provides guides, tips and a test area for our assessment tools.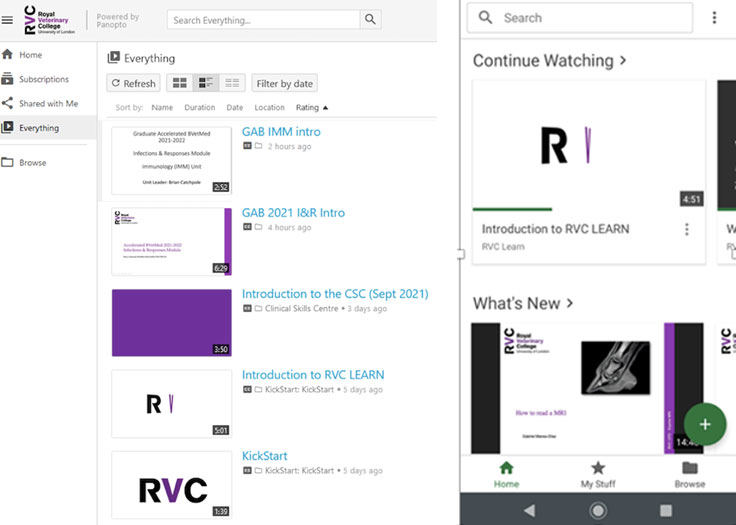 Digital learning interactions
Online simulations provide you with a virtual environment where you can safely experiment with patients. They can offer access to classic as well as unusual clinical conditions.
Compared with passive methods of learning, an interactive case-based approach promotes development of decision-making skills and is a challenging and fun way to learn.
Dr Raymond Macharia, CBS, asked the LEARN team[MM1] to develop a resource to support first year students struggling to understand the anatomy of ocular muscles and nerves.
The interactive patient enables students to test ocular reflexes as well as the nervous control of extra-ocular muscles of the eye. Users can make a diagnosis and receive feedback on their answer.
Students reported that the clinical context made anatomy more interesting. When presented with the statement "I found this interactive resource useful" 10% agreed, and 90% strongly agreed.
Some Student Feedback
"That was AMAZING!! Such a great way to work through a case, and as a student it really simulates being in a practice and making these decisions yourself."
"This was a great revision aid! Revising from past notes doesn't test your knowledge as well as working through cases and the fact that this was interactive made it easy and fun to work through!"
"This is an excellent idea; well laid out, easy to navigate through and as 'real life' as I imagine you can get for an e-case."
"This was amazing! Please make more!"
Quick and easy access to RVC resources such as Report and Support and Togetherall as well as College services such as the library, IT and the Advice Centre- direct to your smartphone/tablet. You'll also receive notifications about special events and announcements.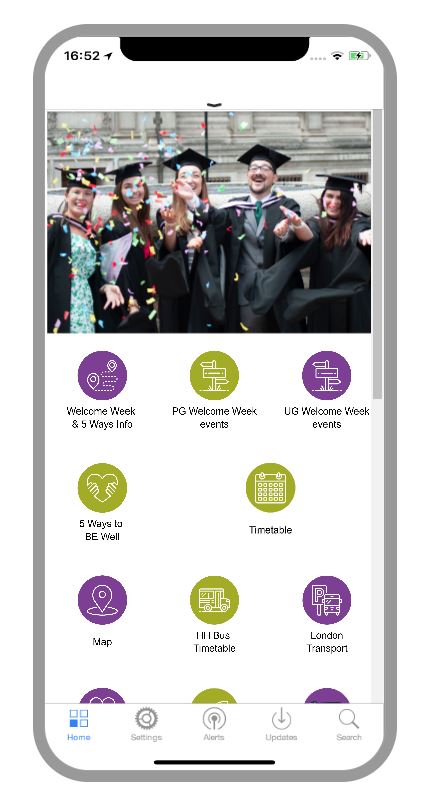 The RVC App is available in the App stores for Android and iOS.
You can use the RVC app to:
Access Student services
Access the Library and email
5 Ways to BE Well induction events
Freshers' Week information
Report and Support
Togetherall
Latest news and events
Find Campus information
Access learning resources on RVC LEARN, videos and assessments
View your Course Timetable
Search the staff and student directory
Get travel information, bus timetables
Respond to RVC student surveys

TurningPoint – Turning point can be used from your laptop or other mobile devices to provide feedback during and after teaching sessions.