Cardiovascular and Renal Biology - Projects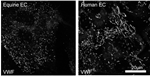 VWF's clotting function depends on its storage. In horses storage is spherical, not in cigar-shaped structures as in humans. Spherical storage is abnormal in humans, what's the implication in horses?
---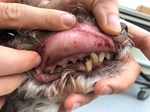 RVC researchers have launched an innovative new research project called the RVC ImmunoRegistry. This detailed investigation about autoimmune diseases in dogs involves collecting data in real time over one year after diagnosis to find out how affected dogs respond to treatment. The aspiration of this project is to provide data insights which can inform improvements to the treatment outcomes and quality of life for canine autoimmune patients.
---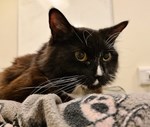 This research trial (REGLUCAT) will assess the ability of a new feline prescription diabetic food to promote weight loss - and hopefully diabetic remission - in diabetic cats who are overweight to some degree.
This research aims to provide a new and effective form of treatment for overweight diabetic cats, using dietary change to promote diabetic remission.
Identifying treatments that can achieve diabetic remission will encourage many owners to pursue treatment and will greatly improve the quality of life for diabetic cats.
---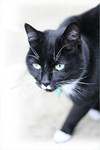 The CatScan study was set up to investigate the prevalence of hypertrophic cardiomyopathy (HCM) in the general cat population by screening apparently healthy cats in rehoming centres.
Hypertrophic cardiomyopathy is a thickening (hypertrophy) of the muscles of the wall of the left ventricle of the heart causing the heart to be less able to relax between contractions. In some cases, this can lead to an increase in pressure in the left atrium which then enlarges. The increase in pressure in the left atrium causes back pressure in the blood vessels of the lungs and a fluid build up in the lungs. In severe cases, a blood clot can sometimes form within the enlarged left atrium.
---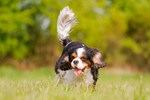 Whilst there are a number of disease processes that affect the canine heart, mitral valve disease (MVD) is by far the most common. The HAMLET study aims to catch signs of this disease early by evaluating whether levels of serum cardiac biomarkers, interpreted alongside a patient's clinical information, can determine which dogs are likely to have cardiac enlargement and therefore would benefit from further investigation or treatment. The EPIC study sought to determine whether the administration of pimobendan to dogs with preclinical MVD would delay the onset of clinical signs.
---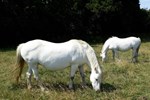 A four year study of laminitis in ponies, measuring physical, metabolic and management data, identifying significant factors associated with laminitis such as basal serum insulin concentration, insulin concentration in response to the OST, basal plasma adiponectin concentration and the presence of divergent hoof growth rings on the feet, and making recommendations for treatment based on this.
---
Kidneys filter the blood and produce urine and so problems with kidney function can result in a variety of health problems for a cat. Chronic kidney disease (CKD) is the persistent loss of kidney function over a period of time. CKD is the most common kidney disease affecting cats as they get older. The RVC's Geriatric Cat Clinic was established in 1992 with the aim of researching the common conditions of older cats and to help with the care and medical management of the cats that attend the clinic.
---