The CatScan study was set up to investigate the prevalence of hypertrophic cardiomyopathy (HCM) in the general cat population by screening apparently healthy cats in rehoming centres.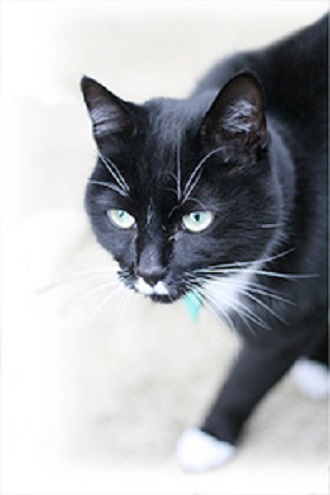 Challenge
Hypertrophic cardiomyopathy is a thickening (hypertrophy) of the muscles of the wall of the left ventricle of the heart causing the heart to be less able to relax between contractions.
In some cases, this can lead to an increase in pressure in the left atrium which then enlarges. The increase in pressure in the left atrium causes back pressure in the blood vessels of the lungs and a fluid build up in the lungs. In severe cases, a blood clot can sometimes form within the enlarged left atrium.
In humans, up to 60% of all cases have been found to have a genetic cause, with over 450 mutations currently identified. In cats, so far 2 genetic mutations have been linked with HCM, one mutation in Maine Coons and one in Ragdolls. It is suspected that there are many more mutations in the cat population that are as yet unidentified.
Certain diseases, including high blood pressure (hypertension) and an overactive thyroid gland (hyperthyroidism) can cause the heart muscle of the left ventricle to thicken. Once these conditions are treated, the heart often returns to a more normal appearance.
Which cats are affected with HCM?
There are several breeds of cat thought to be at a higher risk of developing HCM (including Ragdolls and Maine Coons) however it is most commonly diagnosed in domestics/moggies. It often first develops in young to middle aged cats and may be more common in males. In the pilot study for this project, 34% of 199 cats had a heart murmur, of these cats with murmurs only 50% showed thickening of their left ventricle when examined using a heart scan (echocardiography).
Solution
Working with Battersea Dogs & Cats Home and Cats Protection National Adoption Centre, we were able to show that HCM affects 1 in 6 cats. We want to continue to screen cats enrolled on the study over their lifetime, and we are offering free heart scans to all cats originally screened by us.
Further aims of CatScan
To investigate how HCM changes over time in individual cats
To provide vets and owners with more information about the likelihood of a cat developing clinical signs or dying because of their HCM
What happens next? How can I get involved?
We are not currently enrolling new cats.
We would recommend that any cat who has been diagnosed with HCM be scanned on a regular basis, and we are offering this free of charge to cats that were enrolled as part of the project. We would also like to follow those cats who do not have evidence of changes to their heart and so are also offering free re-scans to these cats. If you would like to be involved in this, please sign up your cat using the unique cat ID number provided on the documents you received when you rehomed your cat. Once arranged, you will be able to remain with your cat during the heart scan and a report will be sent on to your own vet.
If you are worried that your cat may be developing clinical signs, please contact your own vet as a first point of call. We would be interested to hear of any updates you can provide us with on the health of your cat and we are happy to provide advice to your regular vet. If you have any updates, questions or comments, please don't hesitate to contact us.
Any personal details collected as part of this study will be stored on a secure server and will remain strictly confidential with access restricted to only project investigators. If any data is published, all details will be anonymous.
Partners