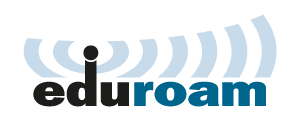 Eduroam (educational roaming), is a single, secure, wireless internet service available at the RVC and many other participating institutions worldwide.
Students and staff at the Royal Veterinary College can use the wireless at any institution that participates in the eduroam service using the same username and password they use to log onto the wireless on the RVC campuses. Once your wireless device is setup for use at the RVC, it will work at any eduroam location. Further information about eduroam can be found at http://www.eduroam.org.
The Royal Veterinary College operates both a "home" and a "visited" eduroam wireless service.
If you are a student or member of staff at the Royal Veterinary College, see Home Service for setup instructions.

If you are

a visitor to the Royal Veterinary College from a participating institution, see Visited Service.
There are a number of benefits to the eduroam wireless service:
You only have to remember one username and password (you will not need a guest or visitor account at the host institution).

Once your device is set up, it will automatically connect when there is an eduroam service within range – there is no further configuration required (see

Home Service setup installers

below).

You will be able to access some of your home university resources remotely.

Technical support will be available from your home University Service Desk (no need to source support at an unfamiliar organisation).