24 hour contact: 01707 666297
Weight gain more than doubles the risk of laminitis in horses and ponies
Horses and ponies that gain weight are more than twice as likely to develop laminitis than if they lose or maintain their weight, new research has found.
Carried out by the Royal Veterinary College (RVC), the Animal Health Trust (AHT) and Rossdales Equine Hospital, the study also revealed that the groups particularly at risk were native pony breeds and their crosses, as well as horses and ponies with a history of laminitis and those with lameness or soreness after routine hoof care.
This research, funded by World Horse Welfare, comes from the first ever online study that collected information on laminitis from a group of owners in real time. The study is also the second largest to identify weight gain as a risk factor for laminitis. Data were collected from owners of 1,070 horses and ponies in Great Britain, who regularly reported their animal's management, health and estimated weight via online questionnaires for 29 months. The findings highlight how important regular weight monitoring is to prevent negative impacts on an animal's health.
Owners were encouraged to use a custom weight tracking tool designed by the study/research team to help regularly track changes in their animal's weight and body condition. The uptake of this tool was high, with over half of participating owners using it. It is freely available to download from AHT Laminitis Research.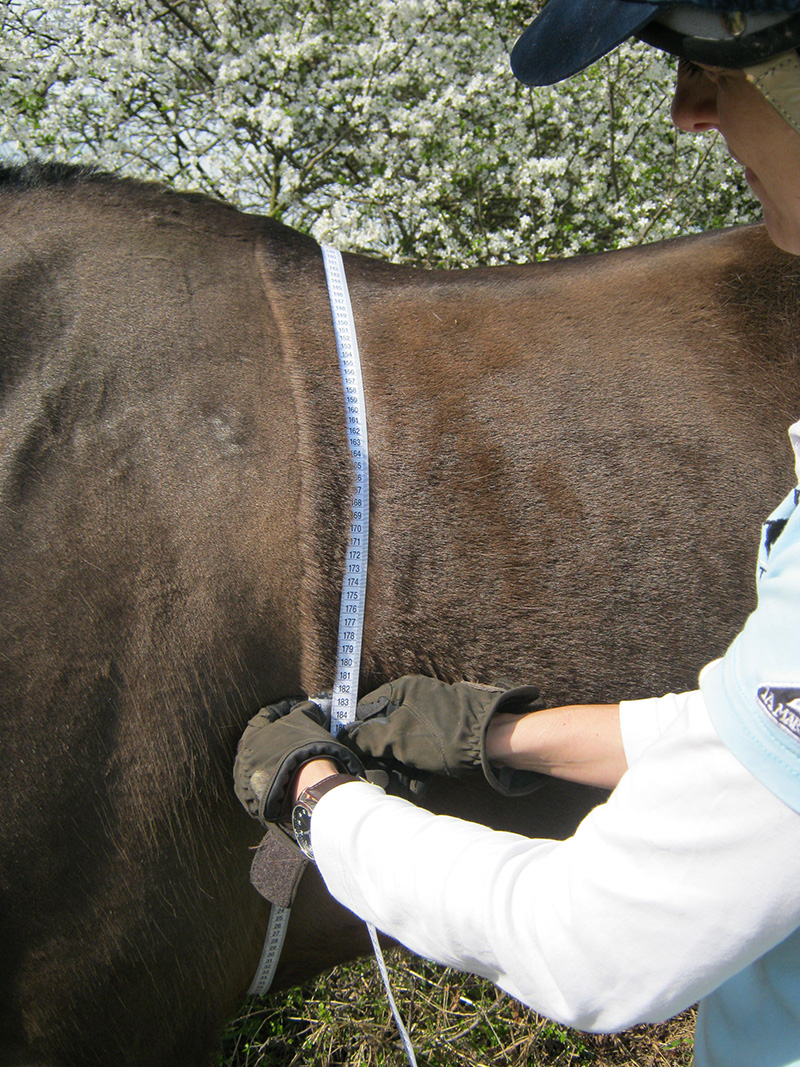 Analysing the large amount of data recorded by the study, researchers found that:
A high risk of laminitis was present in horses shod or trimmed at intervals of more than 8 weeks, and in those that took a long time to return to soundness after a bout of laminitis.
Diet, grazing management and health were factors closely associated with the development of laminitis and will be the subject of future investigation. (Subjects for investigation will include, for example, investigating how short-term access to grass in the morning and part-time use of grazing muzzles may contribute to laminitis development.)
Researchers also noted that weight gain often occurred unintentionally, even when owners were aiming for their animals to maintain or lose it. This reiterates the need to consistently record weight and body condition in order to prevent undesirable weight gain.
Dr. Dee Pollard of the AHT, one of the study's chief authors, commented on the research: "This is one of the largest, and the first, online laminitis studies where we collected regular information from the same group of owners in real-time. We assessed the relationship between laminitis and many potential management and health factors and identified those more likely to be present before a laminitis episode was reported. We now have good evidence to develop laminitis prevention guidelines, and a number of different avenues to explore in the future. We cannot emphasise enough how important systematic and regular weight and body condition monitoring are. It's very easy to miss weight gain when you are just relying on your eyes and you see your horse or pony every day. You need to get hands on, feel for the fat deposits and take measurements, remember the figures don't lie!"
---
Notes to Editors
For more information please contact:
About the RVC
The Royal Veterinary College (RVC) is the UK's largest and longest established independent veterinary school and is a constituent College of the University of London.
The RVC offers undergraduate, postgraduate and CPD programmes in veterinary medicine, veterinary nursing and biological sciences.
It is currently the only veterinary school in the world to hold full accreditation from AVMA, EAEVE, RCVS and AVBC.
In 2017, the RVC received a Gold award from the Teaching Excellence Framework (TEF) – the highest rating a university can receive.
A research-led institution, the RVC maintained its position as the top veterinary institution in the Research Excellence Framework (2014), with 79% of its submission being rated as world-class or internationally excellent.
The College also provides animal owners and the veterinary profession with access to expert veterinary care and advice through its teaching hospitals: the Beaumont Sainsbury Animal Hospital in central London, the Queen Mother Hospital for Animals (Europe's largest small animal referral centre), the Equine Referral Hospital and the Farm Animal Clinical Centre located at the Hertfordshire campus.