24 hour contact: 01707 666297
The RVC partners with Equine Register to track UK horse movements to mitigate the spread of infectious diseases
The Royal Veterinary College (RVC) has partnered with Equine Register to undertake important research using data from new functions in the Digital Stable app. Funded by the Horse Trust, the RVC research project team will use this information to further the understanding of infectious disease risks amongst horses. Currently, it is challenging to understand the risks of infectious disease spread between different UK horse populations, particularly among leisure and competition horses, as there is limited information about where they travel and come into contact with each other.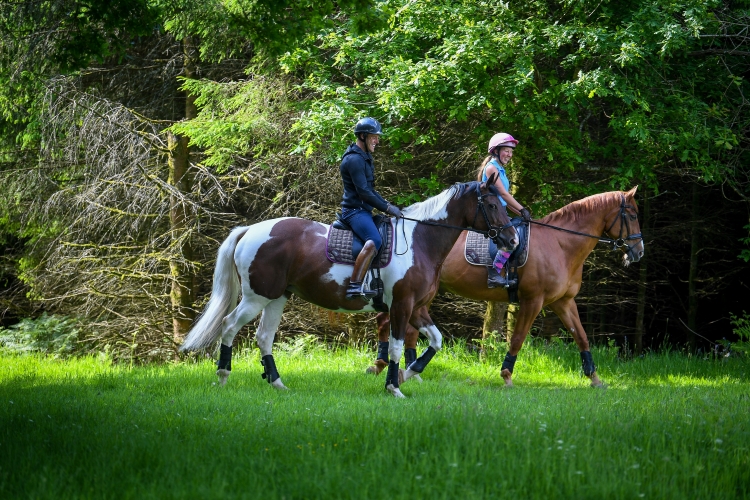 Digital Stable is Equine Register's free flagship application which connects owners, riders, professionals, and those who enjoy horses and ponies for leisure with their digital records held on the Central Equine Database (CED)*. The mobile app empowers individuals to manage their data, improving accuracy and biosecurity. A cornerstone of understanding the physical locations and interactions of horses and ponies in Britain is the new Record My Ride and Record My Journey functions, which allow riders to record the routes and durations of their rides, and any horse transport.
Record My Ride works similarly to exercise apps that track the performance and distance of runners, enabling riders to capture and share data while out on a horse, such as hacking on bridlepaths. Record My Journey tracks the movement of horses and their riders when heading to an equestrian event, competition, riding school or other destination.
Using these data, the RVC team will be able to analyse anonymised movement data from the app to identify hot spots where risk of infection is highest. This will improve our understanding of how to manage risks, minimise the spread of infections, help prevent outbreaks and reduce disruption to the whole industry should an outbreak occur.
Tegan McGilvray, PhD student at the RVC, said:
"Outbreaks of equine infectious diseases impact horse health and welfare and are financially detrimental to all involved. Improving our understanding of the movement of all types of horses and ponies will allow for improvements in infectious disease mitigation and control."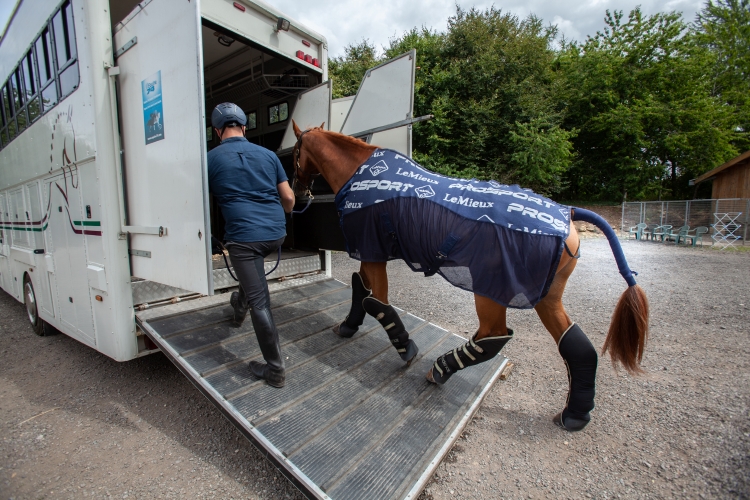 Dr Jackie Cardwell, Associate Professor in Epidemiology at the RVC, said:
"Owners and riders will play a crucial role in this research by sharing their horse or pony's movement data. Whether going on the occasional hack, attending a lesson or clinic, or competing in any level of competition, all movement data will make a valuable contribution."
Stewart Everett, Chief Executive and Founder of the Equine Register, said:
"Equine welfare and biosecurity lie at the heart of everything we do here at the Equine Register, and it is a great pleasure to work with the RVC on this important research project. Our Digital Stable app equips everybody with the vital tools to become involved, tracking everything from longer journeys to quick hacks up the road at the simple click of a button."
UK riders can start using these new activity trackers today. The RVC is inviting all horse and pony owners and riders to get involved. The app is free and can be downloaded from www.equineregister.co.uk. For more details about the project and on taking part, please visit:
Project page: https://rvc.uk.com/equine-movement-disease-risk-study
To register for Digital Stable: https://www.equineregister.co.uk/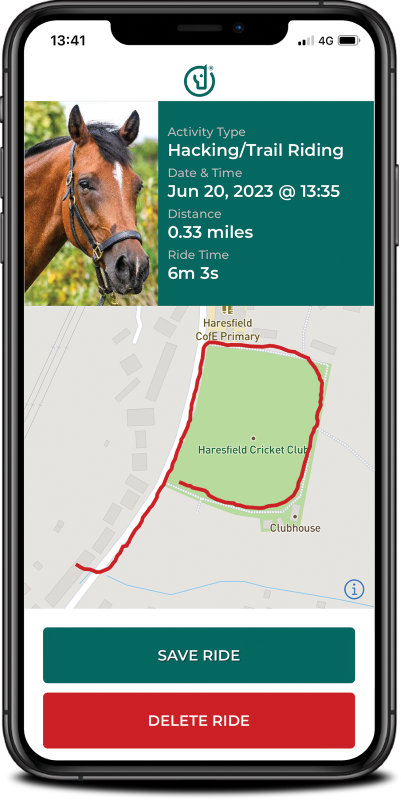 ---
Notes to editors
*The CED is the government database that holds the records of all equines in the UK. It is a legal requirement for all equines that live in the UK to be recorded on this database. The CED is managed by Equine Register on behalf of Defra.
For more information please contact:
About the RVC
The Royal Veterinary College (RVC) is the UK's largest and longest established independent veterinary school and is a Member Institution of the University of London.
It is one of the few veterinary schools in the world that hold accreditations from the RCVS in the UK (with reciprocal recognition from the AVBC for Australasia, the VCI for Ireland and the SAVC for South Africa), the EAEVE in the EU, and the AVMA in the USA and Canada.
The RVC is ranked as the top veterinary school in the world in the QS World University Rankings by subject, 2023.
The RVC offers undergraduate and postgraduate programmes in veterinary medicine, veterinary nursing and biological sciences.
The RVC is a research-led institution, with 88% of its research rated as internationally excellent or world class in the Research Excellence Framework 2021.
The RVC provides animal owners and the veterinary profession with access to expert veterinary care and advice through its teaching hospitals and first opinion practices in London and Hertfordshire.
About Equine Register
Equine Register
Equine Register is the global leader of equine identification and traceability platforms for governments, industry and sporting bodies. They manage the Central Equine Database (CED) on behalf of the UK government.
As part of their platform they supply welfare and bio security systems for governments, industry and sporting bodies.
Equine Register is a trusted partner of governments and reputable global organisations such as the World Breeding Federation of Sport Horses (WBFSH).
They have developed the Digital Stable to create a secure and dependable interface between all horse owners in this country and their national data.
The Digital Stable
The Digital Stable is operated by Equine Register and provides an interface between owners and other groups interacting with our horses, such as professional equine service providers and riders, and their equine data held on the CED.
By creating a free, accessible, safe and protected online environment that empowers individuals to check the accuracy of their data and report any changes, the Digital Stable improves traceability and biosecurity.
If an equine is missing the CED can be notified through the 'Digital Stable' app. The CED can then be checked by multiple government and enforcement agencies providing an effective tool to fight crime and reunite horses with their owners.
The Digital Stable is equipped not only to confirm and provide assistance in updating key data, including ownership records, already held on the CED and by passport issuing organisations, but also to record other data enhancing welfare and biosecurity protection, including vaccination records and travel.