24 hour contact: 01707 666297
RVC Professor Renate Weller new BEVA Junior Vice President
The British Equine Veterinary Association (BEVA) has elected Renate Weller, Professor of Comparative Imaging and Biomechanics at the Royal Veterinary College (RVC), as Junior Vice President of the Association.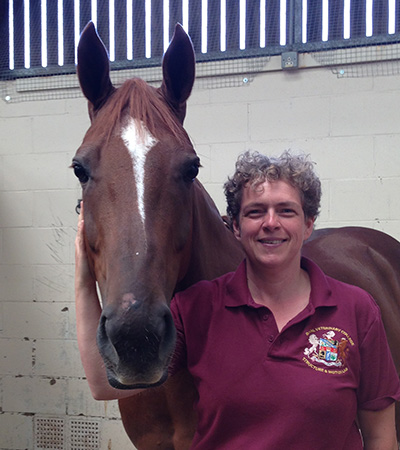 Three new BEVA Council members have also been elected. The new appointments were announced at the BEVA's Annual General Meeting, held at BEVA Congress earlier this month.
Professor Weller has been an active member of the equine veterinary profession for over two decades, working in primary practice, clinical research and referral practice. She has served on BEVA Council for three years, on both the Allied Professionals Committee and the Education Committee.
Renate graduated from the University of Munich and went on to spend a year in the US before returning to Germany to work in equine practice. She moved to the UK to become a senior clinical research scholar in large animal diagnostic imaging at the Royal Veterinary College (RVC). She then joined the Institute of Veterinary Anatomy in Munich, where she completed her Dr.Vet.Med thesis. Following two years in California she returned to the RVC to do a PhD. Since 2005 Renate has been employed at the RVC, dividing her time between clinical work in large animal diagnostic imaging and research in imaging, locomotor biomechanics and veterinary education.
Professor Weller said: "I am committed to the vision of a BEVA that fully listens to and embodies the interests of those it represents in all discussions over the future of our profession, and the education and regulation of the allied professions to whom our clients may turn. I aim to help equip BEVA members with the necessary tools to progress our truly wonderful profession into the future you want to create."