24 hour contact: 01707 666297
RVC graduate announced as finalist for the 2021 BETA Equine Thesis of the Year Award
Recent BVetMed graduate, Sophie Avery from the Royal Veterinary College (RVC) has been shortlisted as one of four finalists for the BETA Equine Thesis of the Year Award. The award recognises and celebrates excellence in equestrian undergraduate study and shines a light on the high standard of research being conducted. The final part of the selection process will be for nominees to present their thesis to a panel of judges during an online event on Sunday 31 October where the winner will be crowned.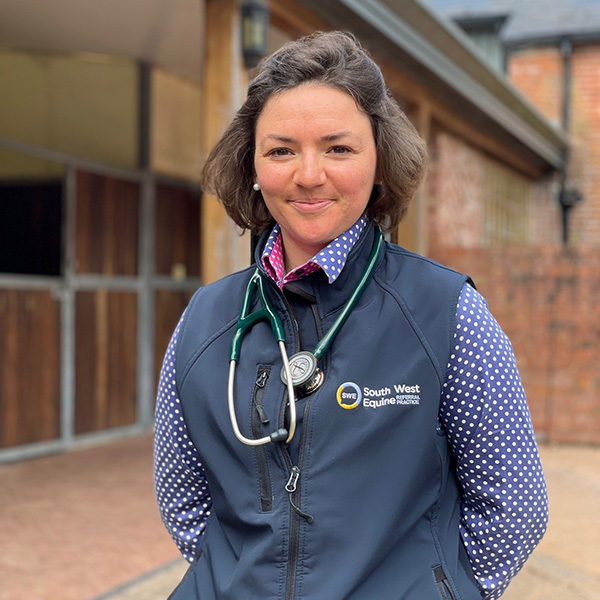 Sophie was selected for her thesis entitled, "Risk factors for equine glandular gastric disease associated with general management and husbandry of domesticated horses: A multicentre retrospective case-control study". This research used gastroscopic examination to assess the glandular portion of the equine stomach. Owners completed a husbandry-based questionnaire, allowing management risk factors for glandular gastric disease to be identified and associations with glandular lesion type to be elucidated.
Taking place at the end of the month, the finalists will be judged by equine experts including research consultant, Dr Georgina Crossman, equine nutritionist, Katie Williams, vet and owner of Bell Equine practice, Karen Coumbe, and editor of Equestrian Trade News, Liz Benwell. The online event is open to both the public and members of the academic community, and there will be opportunities for each finalist to answer questions from the audience.
Sophie Avery, BVetMed graduate at the RVC said:
"The increasingly recognised prevalence of gastric disease in horses highlights the significance of such research and I look forward to presenting our findings in the final. Working as an equine intern at South West Equine Referral Practice, I frequently meet owners who are keen to change their management practices to address EGGD in their horses, or even reduce the risk of disease developing in the first place. Our findings shed light on those husbandry practices that increase the risk of EGGD, and others that appear to offer protection. By linking risk factors to specific types of gastric lesions, this research adds to our understanding of how EGGD develops in horses, aiding future work in prevention, recognition and treatment of this disease."
Dr Bettina Dunkel, Head of RVC Equine and Associate Professor in Equine Medicine at the RVC said:
"We are very proud of Sophie being selected as a finalist. It's incredibly exciting for our students' work to be recognised in ways such as this, and the findings of the research will undoubtedly provide interesting insight and food for thought for those working within equine. We wish Sophie, and the other finalists, the very best of luck for the final."
Mike Hewetson, Senior Lecturer in Equine Medicine and Sophie's research supervisor at the RVC added:
"I am delighted that Sophie has been selected as a finalist for this prestigious award. Her thesis was of the highest quality and is a testament to her determination, work ethic and excellent research skills. I wish her the very best of luck."
The 2020 BETA Equine Thesis of the Year Award saw its first ever joint winners, which also included an RVC student, Victoria O'Hara, who received a trophy and cash prize of £200. Victoria's thesis was titled "Use of commercial ELISA for deduction of myostatin protein in equine serum and the examination of an MSTN gene promoter SINE insertion mutation in vivo".
The final takes place on 31 October and tickets are available free from Eventbrite, at https://www.eventbrite.co.uk/e/184592971547
---
Notes to Editors
For media enquiries, please contact:
Jasmin De Vivo (jasmin.devivo@plmr.co.uk) or

rvc@plmr.co.uk
Press Line: 0800 368 9520
About the RVC
The Royal Veterinary College (RVC) is the UK's largest and longest established independent veterinary school and is a Member Institution of the University of London. It was the first in the world to hold full accreditation from AVMA, EAEVE, RCVS and AVBC.
The RVC is ranked as the top veterinary school in the world in line with the QS World University Rankings by subject, 2021.
The RVC offers undergraduate and postgraduate programmes in veterinary medicine, veterinary nursing and biological sciences.
In 2017, the RVC received a Gold award from the Teaching Excellence Framework (TEF) – the highest rating a university can receive.
A research led institution with 79% of its research rated as internationally excellent or world class in the Research Excellence Framework 2014.
The RVC provides animal owners and the veterinary profession with access to expert veterinary care and advice through its teaching hospitals and first opinion practices in London and Hertfordshire.