24 hour contact: 01707 666297
Equine welfare set to be improved by new study into laminitis
Equine welfare is set to be improved by a new PhD study into the chronic condition of laminitis, a painful and debilitating equine foot condition that often requires prolonged treatment, or even euthanasia in severe cases. Previous research has mainly focused on identifying different factors that contribute to the development of laminitis. This new study, being conducted by a team at the Royal Veterinary College, seeks to investigate horse carers' current knowledge of laminitis to understand factors influencing what horse carers' do to prevent and manage the condition. It will also explore the challenges people face in accessing the best information and adopting appropriate prevention measures. The study is being conducted by epidemiologist and PhD student Chantil Sinclair, supervised by Dr Jackie Cardwell and Dr Nicola Menzies-Gow from the Royal Veterinary College, and Dr Carrie Roder from Anglia Ruskin University. The team will be working in collaboration with equine feed company SPILLERS® and WALTHAM®, who provide the science underpinning the brand. Chantil Sinclair said: "My key objective is to understand the decision-making process surrounding caring for horses. In order to improve equine welfare, we first need to establish the level of existing knowledge that horse owners have about how the risk of laminitis can be reduced. We can then hope to build on this and identify the specific barriers which prevent awareness and implementation of best practice." "The ultimate aim is to improve equine welfare through improved communication between researchers and horse carers, and the promotion of evidence-based horse care practices." Clare Barfoot Registered Nutritionist, the Research and Development Manager at SPILLERS® commented: "SPILLERS® is passionate about helping horse owners improve the health and happiness of their horses. By establishing what prevents or drives horse owners to implement evidenced-based management practices we should be able to adopt improved communication processes in the future. Ultimately this should help reduce the risk of disease with a particular focus on laminitis and other disorders that can be nutrition-related."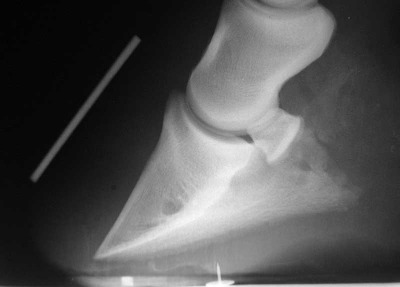 Notes to Editors
For more information please contact:
• Uche Graves (uche.graves@plmr.co.uk) or Zoe Chadwick (zoe.chadwick@plmr.co.uk)
• Press Line: 0800 368 9520
About the Royal Veterinary College
• The Royal Veterinary College (RVC) is the UK's largest and longest established independent veterinary school and is a constituent College of the University of London. The RVC offers undergraduate, postgraduate and CPD programmes in veterinary medicine, veterinary nursing and biological sciences, being ranked in the top 10 universities nationally for biosciences degrees. It is currently the only veterinary school in the world to hold full accreditation from AVMA, EAEVE, RCVS and AVBC.
• A research-led institution, in the most recent Research Excellence Framework (REF2014) the RVC maintained its position as the top HEFCE funded veterinary focused research institution.
• The College also provides animal owners and the veterinary profession with access to expert veterinary care and advice through its teaching hospitals; the Beaumont Sainsbury Animal Hospital in central London, the Queen Mother Hospital for Animals (Europe's largest small animal referral centre), the Equine Referral Hospital, and the Farm Animal Clinical Centre located at the Hertfordshire campus.