One Health (Infectious Diseases)
What is the MSc/PGDip in One Health (Infectious Diseases)?
Changing environmental, social and agricultural conditions are a threat to animal and human health and welfare.
Many infectious diseases can pass between animals and humans, while food production, human diet and community stability are harmed by diseases that infect livestock and wildlife. Emerging veterinary infectious diseases and human diseases, such as highly pathogenic avian influenza viruses, emphasise the threat posed by these issues.
The One Health approach recognises the relationship between health and disease at the human, animal and environment interfaces and has become an important focus in both medical and veterinary science. It promotes a "whole of society" treatment of health hazards and a systemic change of perspective in the management of risk.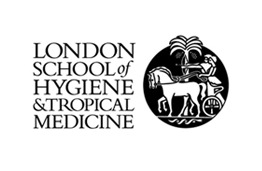 If you are interested in One Health and the control of infectious disease (particularly in the developing world), then this unique course could be for you. We welcome applications from individuals with a background in public health, veterinary sciences, animal or biological sciences, social and environmental sciences, ecology and wildlife health. If you are interested in this field, but do not have the relevant background, please speak with the course directors who can consider such cases on an individual basis.
The course is delivered jointly by the RVC, University of London and the London School of Hygiene and Tropical Medicine (LSHTM).
What will I learn?
The course will provide you with:
A comprehensive foundation on the principles of diseases in the context of socio-ecological systems, global health and food safety
Knowledge and skills in relation to One Health methodologies, transdisciplinary interactions and in using a systems approach.
At the end of the course you will be able to:
Understand the One Health concept and approach problem solving using a trans-disciplinary methodology
Understand the origin, context and drivers of infectious disease at the human, animal and environment interface
Evaluate impacts of multi-host infections on human, animal and ecosystem health and economics directly, or indirectly, via food, disease vectors or the environment.
Develop a One Health systems approach to complex disease issues in monitoring, surveillance, diagnosis, prevention and control
Critically review published literature
Design a research project (MSc students only).
Programme delivery
The MSc may be completed full-time in one year or part time over two to three years, and consists of eight taught modules and a research project.
The PGDiploma is shorter (eight modules with no research project component) and may be completed in two terms.
The course starts in September each year and you will split your time between the RVC and LSHTM. Students studying the MSc will then undertake a four-month research project in an area and country of their choice.
Please see an example of a recent student project by Olga Munoz Pogoreltseva (MSc One Health 2013-14 graduate): Possible cross-transmission of parasites in Ecuador between humans and animals
Academic qualifications
To apply for the MSc or PGDiploma in One Health (Infectious Diseases) you must have (or expect to receive) a first or second class university honours degree.
Please contact our Admissions Office if you are unsure whether your degree is equivalent to a UK first or second class university honours degree. We invite applications from candidates with degrees in medicine, veterinary medicine, biological sciences, animal sciences, social sciences, statistics and economics.
If you are interested in this field, but do not have the relevant background, please speak with the course directors who can consider such cases on an individual basis.
English language requirements
A good working knowledge of scientific English is essential in order to follow the course. All applicants must have an acceptable English Language qualification:
IELTS (Academic) score of 7.0 or above with minimum 6.5 in each component
For those without IELTS, please see our English Language Requirements page for a full list of qualifications we will accept as alternatives.
What will I be able to do with my qualification?
A postgraduate degree from the RVC and LSHTM is highly regarded and recognised internationally. This course is one of very few face-to-face One Health courses designed to develop the skills and knowledge needed for resolving complex health challenges.
Ministers of State and international agencies have endorsed the One Health approach and governments are establishing joint committees between public health and veterinary authorities, with close links to wildlife and environmental agencies, with a view to developing inter-sectoral programmes. Our Diploma and Masters provide training to fulfil this growing demand.
Our graduates have a track record of successful careers in Government, research and other organisations where they are involved in the implementation and management of human and animal health programmes. However, as this unique MSc/Diploma is a new programme, we are currently unable to provide specific details of what our graduates in One Health have gone on to do.
Please see the testimonial below of Jessica Floyd, one of our successful One Health graduates, who has gone on to work on human and livestock movement patterns in Kenya, and the associated risk of zoonotic disease transmission:

Key academic staff – RVC
Professor Richard Kock: Course Co-Director (joint with Dr Sian Clarke and Dr Camilla Benfield)
and Module Leader (joint with Dr Jo Lines)
Chair in Wildlife Health and Emerging Diseases
Dr Camilla Benfield: Course Co-Director (joint with Professor Richard Kock and Dr Sian Clarke)
and Module Leader (joint with Professor Michael Miles)
Lecturer in Virology
Professor Damer Blake: Module Leader
Professor of Parasite Genetics
Dr Jackie Cardwell: Module Leader
Lecturer in Epidemiology
Dr Julian Drewe: Module Leader
Senior Lecturer in Veterinary Epidemiology
Dr Barbara Haesler: Module Leader
Lecturer in Agrihealth
Dr Ana Mateus
Lecturer in Veterinary Public Health
Professor Katharina Staerk
Professor of Veterinary Public Health Policy
Key academic staff – LSHTM
Dr Sian Clarke: Course Co-Director (joint with Professor Richard Kock and Dr Camilla Benfield)
Associate Professor in Malaria Research and Control
Dr Jo Lines: Module Leader (joint with Professor Richard Kock)
Reader in Malaria Control & Vector Biology
Professor Michael Miles: Module Leader (joint with Camilla Benfield)
Professor of Medical Protozoology
Professor Mark Rowland: Module Leader
Professor of Medical Entomology and Malaria Control, and Head of Department
Professor Francesco Checchi: Module Leader
Professor of Epidemiology and International Health
Dr Clare Chandler: Module Leader
Lecturer in Health Systems Economics
Dr Johanna Hanefeld: Module Leader
Lecturer in Health Systems Economics
Fees
The tuition fees for students commencing the course in 2018/19 are as follows:
| | | |
| --- | --- | --- |
| One Health | UK/EU | International |
| MSc | £10,970 | £19,780 |
| Postgraduate Diploma | £7,400 | £13,300 |