The anaesthesia team together with other services such as physiotherapy, oncology, neurology, orthopaedics and diagnostic imaging works as a multidisciplinary team to provide the best management of pain for chronic conditions.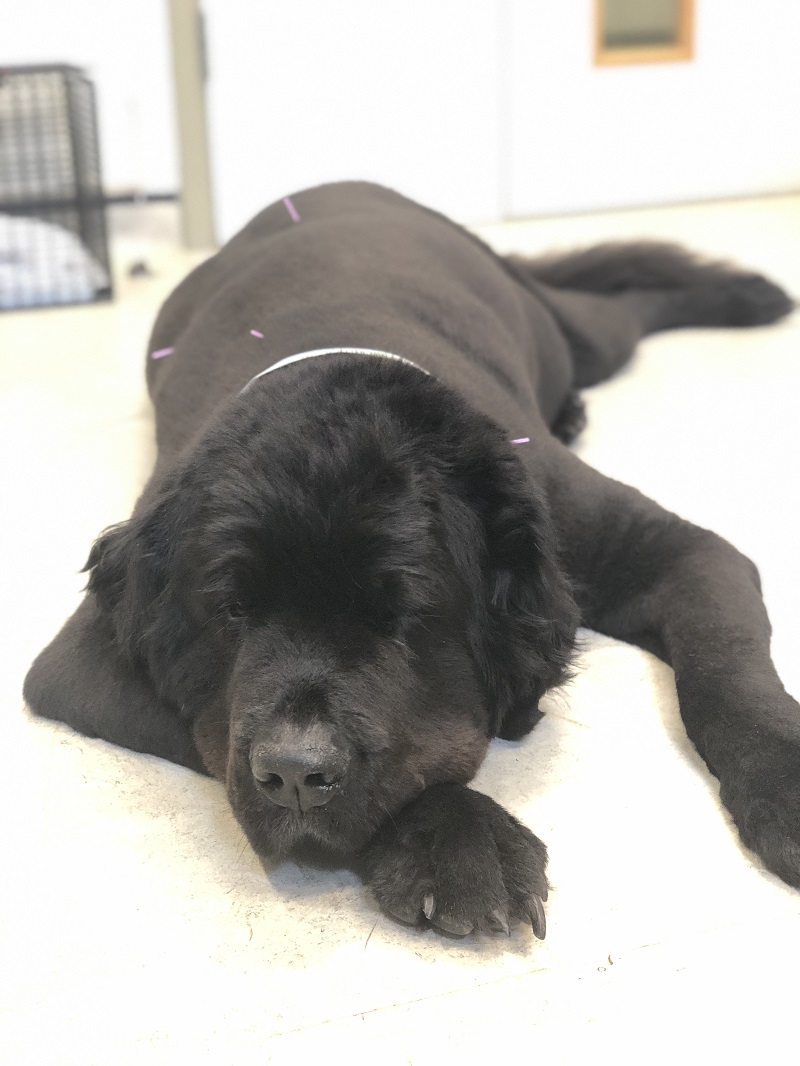 We provide pain management and rehabilitation, allowing restoration of a good quality of life for your pet. We perform a thorough pain assessment with the aid of objective measurements, such as quantitative sensory testing, activity collars and pressure mat testing. With these tools, we establish individualised mechanism-based treatments for each patient.
If your animal suffers from spinal, joint, musculoskeletal, nerve or muscular pain, RVC Pain Clinic offers rapid, accurate diagnosis, expert advice and access to the latest treatments.
One patient helped by the pain clinic is Newfoundland Sky, who was suffering from recurrent neck pain, due to nerve root compression. You can see details of Sky's treatment and responses to it via our Case Study about her.