Contacts and clusters in UK equids - understanding infectious disease risks
The Horse Trust has awarded a grant to the RVC's Dr Jackie Cardwell and Dr Kim Stevens, in collaboration with Dr Kelsey Spence (University of Guelph), Dr Sarah Rosanowski (New Zealand Equine Health Association) and Prof Josh Slater (University of Melbourne) for Tegan McGilvray's PhD studentship. The project is entitled Contacts and Clusters: Modelling and mitigating infectious disease risks in UK competition and leisure horses.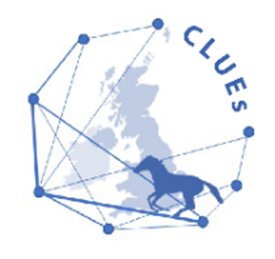 The movement of horses for leisure and competition activities creates clustering in time and space, as well as contact networks that can facilitate the introduction and spread of pathogens. Pathogen examples include equine influenza ('flu), Streptococcus equi equi (Strangles), equine herpesviruses (EHV-1, 4), among others. As demonstrated by the recent outbreaks of equine influenza and EHV-1, equine infectious diseases can impact horse health, welfare, and the equine industry itself.
The aim of this project is to improve our understanding of equine infectious disease risks associated with the contact networks and spatio-temporal risk clusters created by competition and leisure horse movements within the United Kingdom. Understanding these networks and clusters will allow the development of mitigation strategies to target potential hotspots of disease risk, with outputs having positive impacts on equine wellbeing by informing current and future UK horse industry disease surveillance and control programmes. This will be achieved by using spatio-temporal and network analysis methods to analyse horse movement data collected prospectively over at least 12 months via Equine Register's Digital Stable, a smartphone app.
See also: https://www.rvc.ac.uk/research/projects/contacts-and-clusters-modelling-and-mitigating-infectious-disease-risks-in-UK-competition-and-leisure-horses
---
You may also be interested in:
Laboratory rats have better welfare when picked up using methods that support their weight, …