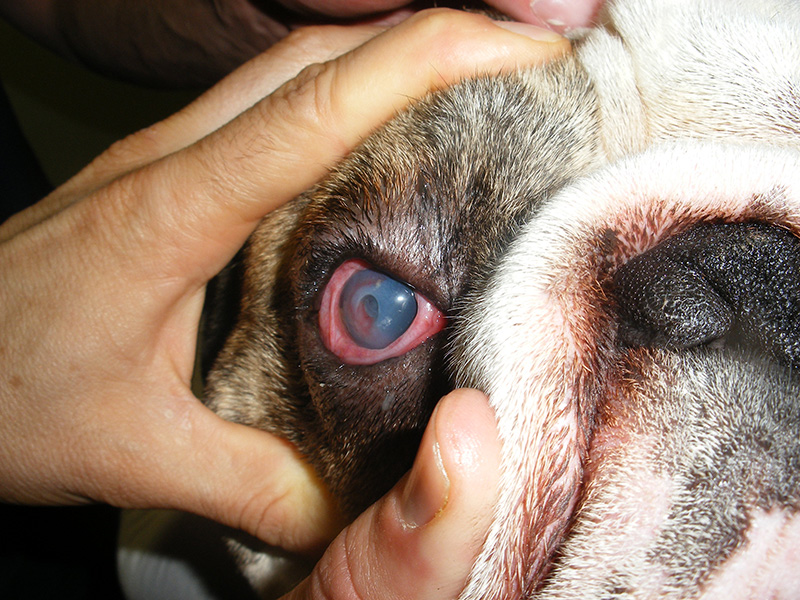 Brachycephalic breeds (such as pugs, French bulldogs, English bulldogs) are very commonly affected with ocular problems.
The breed-related shape of the skull, shallow orbit and abnormally large palpebral fissure cause a relative exophthalmos, which along with excessive skin around the face commonly contribute to surface and corneal disorders.
The eye is more susceptible to injuries, corneal ulcerations and corneal qualitative and quantitative tearfilm disease.
Brachycephalic breeds currently represent about 25% of all canine patients seen at the Ophthalmology Service at the RVC and many of them present with deep progressive, melting or perforated corneal ulcers, which usually require intensive medical treatment and/or corneal surgery.
Even pugs as young as three months of age may be affected. While surgery will help to save the integrity of the globe, in many instances vision following the surgery is compromised due to excessive corneal pigmentation and scarring following corneal grafting procedures in the brachycephalic breeds.