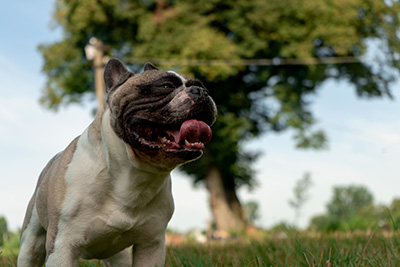 The ethical issues surrounding brachycephalic breeds are numerous, and conflicting interests exist within and between stakeholder groups. Breeders, owners and vets alike have a moral responsibility to safeguard the health and welfare of sentient animals to the best of their ability.
From a legislative point of view, the Animal Welfare Act confers an obligation upon people responsible for animals (primarily owners) not to act in ways which cause 'unnecessary suffering'.
Owners of brachycephalic animals (like owners of many animals) are often devoted to them, and will do their best to ensure that their pets receive veterinary care once the need for that care has been identified. However many owners interpret their animals' sign of distress (for example, noise caused by breathing problems) as 'normal'.
Veterinarians have a role to play in helping to educate potential and existing animal owners about the health and welfare issues which brachycephalic breeds experience. In recent years veterinary organisations, practices and individuals have been trying to do just that.
However, the popularity of brachycephalic breeds remains high, driving continued breeding of unhealthy dogs. Current research within the ethics part of the brachycephalic research group at the RVC is assessing the effectiveness of veterinary-led campaigns at raising awareness about health and welfare amongst prospective and current owners of brachycephalic dogs.
We hope that this research will help us to better understand how veterinary efforts to act as welfare champions in relation to the brachycephalic issue can be best directed to maximise their impact.
Reference: Campbell M.L.H (2019) Animals, Ethics and Us. 5M Publishing. ISBN 9781789180497