Teaching and Students at BSAH
What is a university teaching hospital?
A university teaching hospital at the RVC is a veterinary facility that provides clinical education to veterinary and veterinary nursing students. Our final year vet students are involved in consultations and procedures under the supervision of experienced and qualified clinicians and nurses.
You'll recognise our students by their uniforms. Vet students wear purple scrub tops and vet nursing students wear green and white striped tunic tops. All of our students are here to learn how to deliver the best standard of first opinion veterinary care.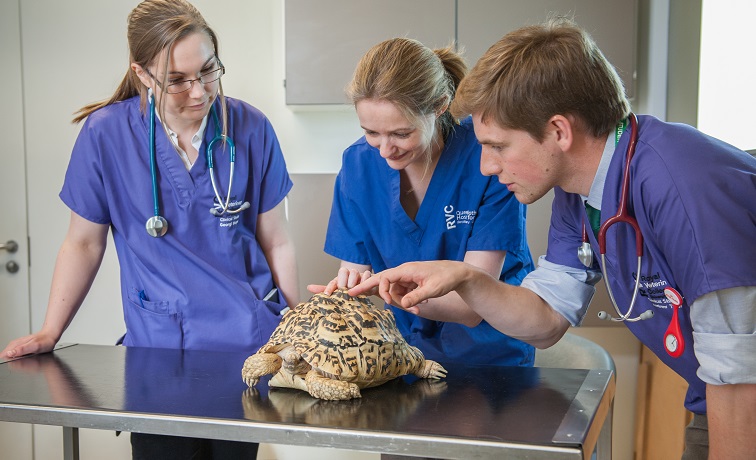 What that means to you and your pet
Every patient benefits from, not only the knowledge and experience of the qualified vet overseeing the case, but also the care and enthusiasm of the next generation of veterinary professionals. All of our students have undergone a rigorous training programme before they join us in the hospital. This includes animal handling and communication skills, as well as passing yearly exams to test their anatomical and medical knowledge.
Students are closely supervised at all times and we have strict guidelines for their involvement each day.
We all love animals and would not put your pet through any unnecessary examinations, tests or painful procedures. If you would like to discuss student involvement within the hospital please speak to any member of our team, we will be happy to answer any questions you may have.