Our hospital has a long history but has always remained at the forefront of veterinary practice. It is a busy city centre small animal hospital, where you can find the highest standards of veterinary treatment and veterinary nursing care.
Since the hospital was established, in 1933, there have been numerous updates to facilities and the RVC perpetually invests in new services for you and your pets.
When the small animal specialist referral and equine services moved to the Hawkshead site in Hertfordshire, in 1958, the Camden hospital concentrated on general practice. Our team are in regular contact with the veterinary specialists in Hertfordshire and are aware of the latest clinical research with some specialist services also now covering Camden.
The hospital is a university teaching hospital, and all money received from pet owners is used for patient care and improving our facilities.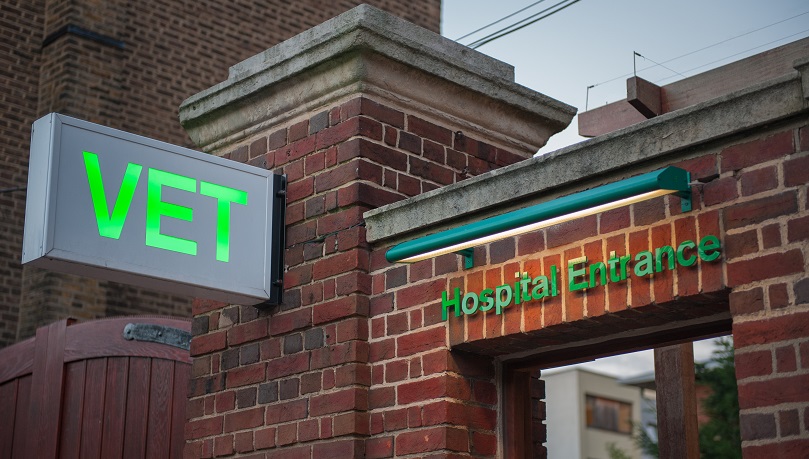 The support of animal lovers
Over the decades we have received support from generous benefactors, which helped us to develop the hospital and keep improving facilities. The hospital was initially called the Beaumont Animals' Hospital, in honour of Sarah Martin Grove-Grady, the daughter of J Beaumont. Mrs Grove-Grady had bequeathed the RVC £25,000, which helped establish the hospital.
Jean Sainsbury, a journalist and publisher, was another notable benefactor. She made many donations to support the hospital during her life. She sadly died in 2007, and in 2010 the trustees of the Jean Sainsbury Animal Welfare Trust made a substantial one-off donation towards the complete refurbishment of the hospital. The hospital was then renamed the Beaumont Sainsbury Animal Hospital in her memory.
Clients and other animal lovers can support the work of our hospitals via the Animal Care Trust. It is a registered charity that raises funds to support the RVC's wide range of activities aimed at improving animal health and care. Donations help purchase vital, up-to-date equipment for the RVC's hospitals, fund the building of new hospitals and the enhancement of existing ones.