Council & Council Committee Structure
The Academic Year runs from 1st August - 31st July
Council Members and other trusteeships held by them:
Chairman - Lord Curry [The Baron Curry of Kirkharle] Kt CBE FRAgS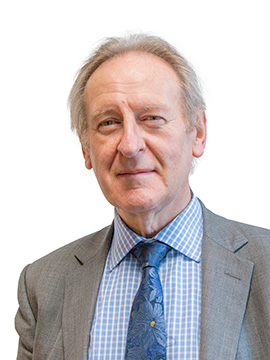 Lord Donald Curry lives in Northumberland and since August 2012 he has been Chairman of the Council of the Royal Veterinary College.
He is a trustee of Clinton Devon Estates, a Trustee of the Prince's Countryside Fund and also Anglican International Development (AID), a charity leading on a range of development projects in South Sudan. He chairs the Steering Board of Farming Futures (the Centre of Excellence of UK Farming) a consortium of Academic and Industrial partners who are combining their scientific knowledge to develop practical 'knowledge transfer' solutions for sustainable food production in the UK. In June 2014 he was appointed Chair of Cawood Scientific, an independent provider of accredited analytical laboratory testing services for the land-based sector. He was Chair of the Leckford Estate Management Committee – the Waitrose Farm - from 2009 to July 2016. From 2015 to December 2017, he was Chair of the Development Board of the National Land Based College. He was appointed as a board member of the NFU Mutual Insurance Company in 1997 and was Chairman from June 2003 to December 2011.
Lord Curry Chaired the Policy Commission on the Future of Farming and Food reporting to Government in January 2002 and was responsible for overseeing the Government's Strategy for Sustainable Farming and Food until March 2009. The Policy Commission report 'Farming and Food a sustainable future' (The Curry Report) was enthusiastically received by all key stakeholders. It had a significant influence on Government policy and on the 2003 CAP reform negotiations. It led to the decoupling of support from production and a cultural change within the farming sector with a new focus on environmental management. He served as a Crown Estate Commissioner from January 2000 until December 2007. He was first appointed as a Meat and Livestock Commission Commissioner in October 1986 and Chaired the Commission from September 1993 until April 2001 throughout the BSE crisis and the Foot and Mouth disease outbreak.
He was a founder, of 'At Home in the Community' in 1990, a charity providing care and support for people with learning disabilities, and was Chair until 2014.
He was awarded a CBE for his services to Agriculture in the 1997 New Year's Honours list, a Knighthood in the Birthday Honours in 2001 and was appointed as a cross bench peer in The House of Lords in October 2011.
In 2004 he was awarded an Honorary Doctorate (BSc) by Cranfield University, an Honorary Doctorate by the University of Gloucestershire in 2005 and a Doctorate of Civil Law by Newcastle University in 2008.
| Other Interests Held | Position |
| --- | --- |
| Anglican International Development | Trustee |
| Clinton Devon Estates | Trustee |
| Cawood Scientific Ltd | Chairman (Non-Exec) |
| DTY Curry | Director |
| Prince's Countryside Fund | Trustee |
| The National College | Trustee |
| Tyne Rivers Trust | Trustee |
| House of Lords Rural Economy Select Committee | Member |
Vice Chairman - Mr E E Barnett MBA BA(Hons)
Eric Barnett was elected to the RVC Council in 2013. He was appointed as Vice Chairman of Council from 1st August 2016 and is a member of the Finance and General Committee, the Remuneration Committee and is a Director of RVC Developments Ltd.
Eric has been Chief Executive Officer of SG Hambros Bank Ltd (now Kleinwort Hambros Bank Ltd) since 2007. He started his career in 1983 at National Westminster Bank in London but joined the then Hambros Bank Limited in 1986. His many roles and positions for the Bank include a 5 year stint in the Channel Islands and establishing a subsidiary bank in Hong Kong.
He is also a member of Societe Generale's Private Banking Executive Committee. He also has wide international experience at board level in both Asia and North America, including the Chairmanship of banks and wealth-managers in Japan, Canada and Bahamas.
Eric is married with 2 two adult children and has an MBA from CASS Business School in London and a BA (hons) from the University of Kent. He likes playing and watching a wide variety of sports, including football, golf, cricket and skiing. He has a keen interest in the Arts and History and occasionally plays the guitar.
Other Interests Held
Position
SG Kleinwort Hambros Bank Ltd

Director

SG Private Banking Hambros

Kleinwort Hambros Bank (Channel Islands) Ltd
Director
Kleinwort Hambros Bank (Gibraltar) Ltd
Director
Hon Treasurer - Mr R M F Bright CB MA
Roger Bright was appointed to the RVC Council in 2013. He was appointed Honorary Treasurer from 1st August 2016 and is the Chairman of the F&GP Committee and the Estates Committee.
Roger's career spans some 40 years at the public/private sector interface, with a particular focus on the property sector. He began his career as a Whitehall civil servant in the Department of the Environment, where he held a number of senior positions, before becoming Deputy Chief Executive at the Housing Corporation in 1991. After a stint in financial services regulation at the Financial Services Authority, he was appointed Chief Executive and Board member of The Crown Estate in 2001, a position he held until his retirement in 2011. Roger was awarded the Companion of the Order of the Bath (CB) in Queen's Birthday Honours in 2009.
He now has a number of non-executive roles, including Chairman of the Advisory Board at public affairs specialist Curtin & Co; Chairman of Private Rented Sector Operations Ltd; Chair of the West and North West Cambridge Development Project.
Other Interests Held
Position
Private Rented Sector Operations Ltd.
Chairman

West & North West Cambridge Estates Development Board

(Subsidiary of the University of Cambridge)

Chairman
Independent Member - Ms J Alexander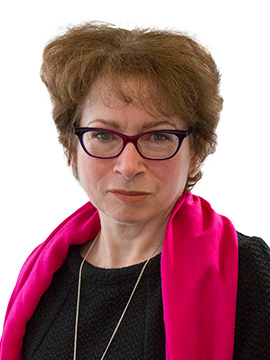 Jane Alexander was appointed to Council in 2017 and also joined the Finance & General Purposes Committee.
Jane has over 20 years' experience as a corporate finance lawyer with Norton Rose and then 3i, a FTSE 100 investment business, where she was responsible for legal strategy, deal risk management and legal outsourcing across its European investment business.
In 2011 Jane joined The Royal College of Art, the world's leading postgraduate art and design university, as Pro-Rector (Operations) with responsibility for strategic planning, financial and estate issues, governance and risk management. She was Chair of the RCA's Equality & Diversity Committee and a member of the Advisory Board of InnovationRCA, the student business incubator.
Between 2010 and 2014 Jane was a trustee of The National Association of Youth Theatres, the sector development agency for youth theatre in England.
She is currently a Governor and the Vice Chair of the Board of the Contemporary Dance Trust (The Place), home to the London Contemporary Dance School, a founding affiliate of the Conservatoire for Dance & Drama, and the Richard Alston Dance Company.
Other Interests Held
Position

The Contemporary Dance Trust Limited (The Place)

[London Contemporary Dance School (Member of the HEI Conservatoire for Dance)

is a part of the Contemporary Dance Trust Limited]

Governor
Independent Member - Dr D Danson BVSc MRCVS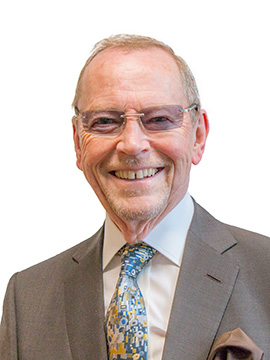 David Danson was reappointed to the RVC Council in 2017. He is also a member of the Audit Committee and is the Chairman of RVC Developments Ltd.
David was originally appointed to the RVC Council in 2009 and served two full terms of office until 2016, becoming Vice Chairman of Council in June 2014. In August 2016, David became and remains the Chairman of the Ethics & Welfare Committee.
David is a veterinarian who, after a short time in general practice, has spent most of his career in industry, initially in technical positions before moving on to marketing and then general management. He has wide sector experience including pharmaceuticals, biotechnology, agriculture, property and music publishing. He was Director-Global Marketing for Mallinckrodt Inc, CEO of UA Group plc and CEO of Biokema SA. He has held ex-patriate posts in The Netherlands, the USA and Switzerland. He currently holds a portfolio of non-executive directorships including Eco Animal Health Group plc, Animal Profiling International Inc, Ostara Biomedical Ltd and Moredun Scientific Ltd. David has had a lifelong interest in music and is a semi-professional operatic baritone.
| | |
| --- | --- |
| Other Interests Held | Position |
| Moredun Scientific Ltd | Non Executive Director |
| Animal Profiling International Inc. | Non Executive Director |
Independent Member - Mr J Grosvenor FCA CPA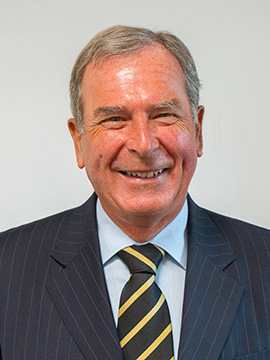 John Grosvenor was appointed to the RVC Council on 1at August 2011 and is the Chairman of the Audit Committee.
John is a Chartered Accountant and had a wide-ranging international career in the professional services sector, retiring in 2008 from a senior position at PricewaterhouseCoopers. This experience has helped him to see what helps to make an organisation work well, how to achieve its ambitions and monitor progress at a strategic level.
Since 2008 John has held a number of Trustee and Non-Executive roles, currently these include membership of the Advisory Board of Mazars, Board Membership of Alzheimer's Disease International, Board Membership of MS Society and a NED and Chair of the Audit Committee at The Legal Aid Agency. He has recently stepped down as Treasurer of the Alzheimer's Society, a role he held for seven years.
| Other Interests Held | Position |
| --- | --- |
| Alzheimer's Disease International | Board Member and Chairman of Audit Committee |
| Mazar's LLP – Professional Services firm | Advisory Board Member |
| Legal Aid Agency | Non Executive Director and Chairman of Audit Committee |
| MS Society | Trustee & Board Member |
| Goalball UK | Chairman |
Independent Member - Mr R Hargreaves BVSc MRCVS
Robin Hargreaves was appointed as an Independent Member of RVC Council in August 2017
Robin was born on a hill sheep and beef farm in the Yorkshire Dales and from there attended the veterinary school at Liverpool University. Following graduation in 1985, he has been in general practice and since 1988 has worked exclusively with companion animals within a large mixed practice in East Lancashire. He is a Director of the 18-vet practice and works full-time in first-opinion clinical work.
Robin is a past president of the Lancashire Veterinary Association and was President of the British Veterinary Association 2013-14. He is the current Chairman of Liverpool University's Veterinary Alumni Association and is a Member of the RCVS's Mind Matters Initiative Working Group.
| | |
| --- | --- |
| Other Interests Held | Position |
| Stanley House Veterinary Group | Director |
| Liverpool University Veterinary Alumni Association | Chairman |
| Agri Pet Insurance | Veterinary Consultant and Veterinary Panel Lead |
Independent Member - Mr R Kidson BSc Econ (Hons) AIB
Robert Kidson was appointed as an Independent Member of RVC Council in June 2017 and is a member of the College's Audit Committee.
Robert has spent 40 years in the financial services sector, working in the UK and the Far East. His career has covered banking, private equity investment and corporate finance advisory work. Robert is a partner in the accountancy firm MHA Macintyre Hudson, where he heads the Corporate Finance practice in London.
He has served as a non-executive director of several listed and unlisted companies. He has chaired an audit committee of a membership organisation and served as a member of the remuneration committee of both a listed and an unlisted company.
| | |
| --- | --- |
| Other Interests Held | Position |
| MHA Macintyre Hudson | Partner |
Independent Member - Dr S Lishman CBE MA MB BChir FRCPath DSc(h.c.)
Suzy Lishman was appointed as an Independent Member of RVC Council in August 2017.
Suzy studied medicine at Girton College, University of Cambridge and at the London Hospital Medical College and is currently a Consultant Histopathologist at Peterborough City Hospital, where she leads the cellular pathology department and has a particular interest in colorectal pathology and cancer screening.
She has been an officer of The Royal College of Pathologists since 2005 and was responsible for the development of the College's public engagement programme, introducing National Pathology Week in 2008 and International Pathology Day in 2014. In 2014.
Suzy was elected President of the Royal College of Pathologists, the first to be elected by the College's members. In this role she provides leadership for pathologists and scientists working in 20 diverse disciplines internationally. She represents the views of members, working closely with other specialist societies and forging links with parliamentarians and other policy makers to ensure that pathology is considered in health-related discussions.
Suzy was awarded a CBE in the Queen's New Year Honours List for her contribution to pathology services.
Away from work, Suzy is an amateur art historian and enjoys scuba diving.
| | |
| --- | --- |
| Other Interests Held | Position |
| Academy of Medical Royal Colleges | Council Member and Trustee |
| Department of Health Death Certification Reform Strategic Programme Board | Member of the Board |
| Bowel Cancer UK | Chair, Scientific Advisory Board |
| Association for Art History | Trustee |
| Burley Terrace Limited | Director |
Independent Member - Mr P Reid
Peter Reid was appointed as a Member of the RVC's Council since 1st June 2014, having served on the Council's Audit and Risk Committee between May 2010 and 2015. Since 1st January 2011, he has also been a Director of the College's wholly owned business incubator "London BioScience Innovation Centre". He also is a member of the Advisory Board of the College's department "RVC Business", which brings together many of the college's commercial and business facing activities.
Peter is an experienced executive and entrepreneur who has formed several technology-based start-ups, been the CEO of a company, which was subsequently sold to a PLC and has acted as a business coach and angel investor.
Since 2000, Peter has created a number of organizations all targeted at supporting the social and economic impact from the research base including: (a) the Digital Catapult (a national centre of collaborative R&D and innovation for digital technologies); (b) London Technology Network (a not-for-profit company which stimulated over 300 university-business collaborations annually from 2002-2012); (c) CSEL (a joint venture between London Business School and UCL whose goal was to stimulate and support technology-based entrepreneurship within the academic base).
He has held many other roles helping to deliver impact from the research base.
| Other Interests Held | Position |
| --- | --- |
| London Bioscience Innovation Centre Ltd | Chairman, Non-Executive Director |
President of the Students' Union 2018 - 2019 - Mr G Singh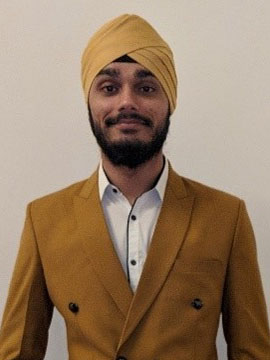 Mr Gorprit Singh was appointed as a Member of Council with effect from 1st August 2018, when he began his year of office as the Students' Union President.
As Students' Union President and alongside his four Vice Presidents and sixteen other Officers- (all of whom are current undergraduate and postgraduate students studying a wide range of different courses), Gorprit works to improve the student experience at the RVC. He is currently in his 4th year of study on the BVetMed Programme.
Gorprit was an SU Officer last year, as one of two Environment Officers. As part of his SU role, he collaborated with the college to launch its first ever BYOM (Bring Your Own Mug) campaign for students and staff to receive a discount for bringing in their own travel mugs. The Union was also accredited as a "Good" Students' Union in its first year of taking part in the NUS Green Impact Award Scheme, for its progress on improving sustainability on campus.
| Other Interests Held | Position |
| --- | --- |
| RVC Student Union | Chairman and Trustee |
Academic Board of the College - Professor J E Maddison BVSc DipVetClinStud PhD FACVSc MRCVS SFHEA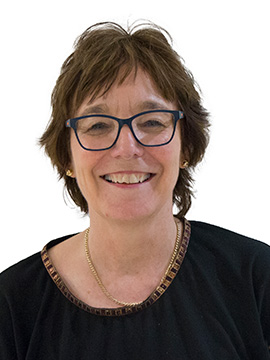 Professor Jill Maddison was elected in June 2016 by members of the Academic Board to represent the Board on Council. Her term of office as an Academic Board Member of Council will be from 1st August 2016 until 31st July 2020.
Jill is a graduate of the University of Sydney. She completed an internship at the University of Sydney, spent 18 months in full time private practice in Sydney then completed a residency in small animal medicine at the University of Guelph, Canada. She returned to Australia and completed a PhD entitled Neurochemistry of Hepatic Encephalopathy at The University of Sydney. She was a senior tutor and clinician in the Department of Veterinary Clinical Sciences at the University of Sydney from 1987 and from 1990-2000 was a senior lecturer in the Department of Pharmacology. During this time, she also worked in general and specialist veterinary practice and was a consultant for a veterinary clinical pathology lab. In 2000 she became the Director of the Veterinary Science Foundation at the University of Sydney.
Jill moved to the UK with her family in April 2001. From 2002 she was a veterinary clinician and lecturer at the Royal Veterinary College, based at the college's first opinion practice and was appointed a Fellow at Girton College, Cambridge where she tutored in pharmacology. She is currently Professor of General Practice, Director of Professional Development and Director of Extramural Studies at the Royal Veterinary College. She is actively involved in undergraduate teaching and CPD at the RVC in the areas of small animal medicine, clinical problem-solving and clinical pharmacology.
| Other Interests Held | Position |
| --- | --- |
| None Held | |
Academic Board of the College - Professor A A Pitsillides BSc(Hons) PhD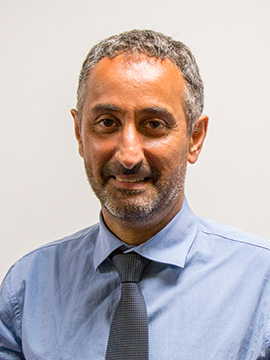 Andrew Pitsillides was elected to his first term on RVC Council in 2015 as representative of RVC's Academic Board.
His international scientist/researcher career has spanned 34 years and he is a recognized teacher with Higher Education Academy Fellowship status for 20 years. He gained an Applied Biology BSc degree (1984) and was awarded a Wellcome Trust Research Assistantship for his PhD studies, conducted jointly at the Kennedy Institute of Rheumatology and National Institute for Medical Research (London, 1988).
He successfully secured Arthritis Research-UK Post-doctoral Research Fellow and Research Associate positions, joining University College London Medical School (1990), a Biotechnology and Biological Sciences Research Council (BBSRC) funded Post-Doctoral Research Scientist position (1993) and then Lectureship at the Royal Veterinary College (1994). His research is currently funded by Engineering and Physical Sciences Research Council (EPSRC), Wellcome Trust, Leverhulme Trust and Arthritis Research UK. He previously acted as a consultant for Smith & Nephew, for Hopsteiner (S.S. Steiner, Research and Development) and for CellAct Pharma. Andrew is currently a consultant for Haoma Medica (venture capital backed biotech company).
Andrew has sat on British Society for Matrix Biology (BSMB) and Bone Research Society (BRS) Executive Committees. He has been elected Member of the Biosciences Federation and with Life Membership to the International Society for Hyaluronan Sciences and, most recently, elected Fellow of the Royal Society of Biology (FRSB, 2014) and Fellow of the Anatomical Society (FAS, 2016).
Prof Pitsillides is currently an external appointee on the William Harvey Research Foundation Grants Review Committee. He is also an Independent expert for Science & Technology proposals to the Ministry of Education, Greek Governmental Agency, and Recognized Expert Reviewer for the National Fund for Scientific Research Belgium (FNRS), Platform SEMAPHORE Fund for National Research (France) and for European Commission Research Framework Program and ERC Starting Grants.
He has published ~115 scientific articles, recently received the Harold Hyam Wingate Foundation Award (2012) and a Development award from the Foreign & Commonwealth Office (2013), regularly gives many plenary lectures at major International Research Conferences, has received the RVC's Jim Bee Educator Award, been appointed as External examiner advising UCL, Imperial Collage and Queen Mary's Colleges, London and has been Chairman of RVC's Teaching Quality Committee (2007-2013).
| Other Interests Held | Position |
| --- | --- |
| Arthritis Research - UK College of Experts | Member |
| Arthritis Research - UK Fellowship Funding Panel | Member |
| Arthritis Research - UK Strategy Setting in Biomechanics & Bioengineering | Member |
| William Harvey Research Foundation Grants Review Committee | Member |
| Willberrys Research, Expert Scientific Panel | Member |
| Haoma Medica Limited | Consultant |
Ex-Officio - Professor S W J Reid BVMS PhD DVM DipECVPH FRSE MRCVS (Principal)
Stuart Reid
Stuart Reid is Principal of the Royal Veterinary College, London.
With research interests in the application of quantitative epidemiological techniques to diseases of both animals and humans he has worked in Africa, Australia and the USA and has published over 130 papers and won over £15M in competitive grants. His most recent work, with others, on the One Health aspects of antimicrobial resistance in Salmonella appeared in Science and the Proceedings of the Royal Society and challenged some of the basic tenets of the origin and transmission of resistance.
He is a Royal College of Veterinary Surgeons Recognised Specialist in veterinary epidemiology and a diplomate of the European College of Veterinary Public Health, of which he was the first elected president. He has served on numerous committees including the Scottish Science Advisory Committee and the Veterinary Products Committee.
He has been a Fellow of the Royal Society of Edinburgh since 2001 and was a member of the RSE inquiries into Infectious Salmon Anaemia, Foot and Mouth Disease and Avian Influenza. He has been recognised by his peers with the award of the Petplan Charitable Trust Scientific Award (2010), the Wooldridge Memorial Lecture and Medal (BVA, 2010), the McCall Lecture (2012) and is the 2016 recipient of the Dalrymple-Champneys Cup and Medal for the advancement of veterinary science.
A veterinarian who has worked in both the private and public sector, Reid has served on the executive committees of the professional regulatory bodies in Europe and the UK; he currently chairs the European Committee on Veterinary Education and he served as President of the Royal College of Veterinary Surgeons in 2014-2015, the governing body for the veterinary profession in the United Kingdom.
| Other Interests Held | Position |
| --- | --- |
| The Donkey Sanctuary | Chairman of Trustees |
| Royal College of Veterinary Surgeons, Council | Member |
| RCVS Mind Matters Group | Chairman |
| RCVS Advancement of the Professions Committee | Member |
| Food Standards Agency | Board Member |
| University of London, Board of Trustees | Trustee |
| University of London, Safety Committee | Chairman |
| University of London, Estates Committee | Member |
| SEDRIC, Wellcome Trust | Board Member |
| Vet Schools Council | Member |
| Animal Care Trust | Trustee - ex-officio |
| LBIC [RVC Subsidiary] | Director |
| RVC (Hong Kong) Ltd [RVC Subsidiary] | Director |
| RVC Developments Ltd [RVC Subsidiary] | Director |
Secretary to the Council - Mr I Darker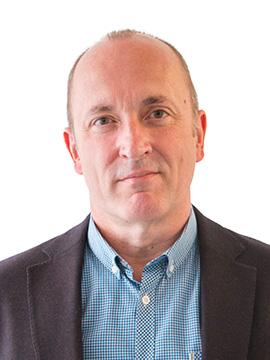 Ian Darker - Secretary to Council and Chief Operating Officer
As Secretary to Council, Ian advises the Chairman and Principal on governance issues, helping to ensure the College remains compliant with relevant legal and professional frameworks. He also assists Council in setting the strategic objectives of the College.
Ian graduated from the University of Hull in 1986 and has a postgraduate diploma in HR Management from Sheffield Hallam University.
After a period in administration at the University of Hertfordshire, he began his career in HR in the retail sector before moving back into higher education in 1998. He worked at the London School of Economics before returning to the University of Hertfordshire in 2004. He joined the RVC as Director of HR and became COO in 2014.
As COO, Ian supports the Principal in the operational management of the College and works with the Vice-Principals to help deliver the strategic aims of the three Mission Groups: Learning & the Student Experience; Research & Innovation; Clinical Services. He provides leadership to the Professional Services Management Team and works closely with the Director of Finance.
| Other Interests Held | Position |
| --- | --- |
| None held | |