Pet insurance is always a good idea and often covers the cost of treatments. An unexpected vets' bill for a broken leg, nasty tummy upset or an emergency can present a financial problem. We suggest getting your pet insured as young as possible.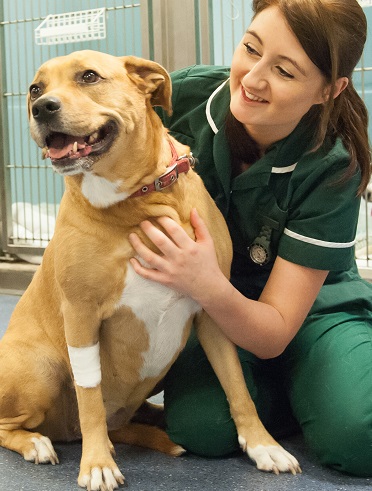 To make claims on your behalf we need proof of a valid current policy for your pet, excess payment upfront and a signed claim form left with us at the time of treatment. It is important that you have completed the appropriate part of the form so that we can complete our section and process it as soon as possible.
Our reception team will happily help you with this should you need them to. Should an insurance company, for whatever reason, decide that cover will not be provided for a claim, you are responsible for any outstanding amount.
There are many different policies available. These range from basic policies with 'accident only' cover to ongoing payments for lifelong conditions such as hyperthyroidism and diabetes.
Questions about insurance
The main points to consider when looking for pet insurance are:
Does the policy cover illness for the life of my pet?
Some policies will only cover a chronic illness for the first policy year after diagnosis. It is important that you are aware of which type of cover you will receive- we recommend lifelong insurance for chronic illness.
Are there any exclusions on the policy?
Some insurers will not cover specific conditions. For example, most will not cover basic dental care and treatment but some will pay for a tooth fracture as a result of an accident.
Generally, preventative healthcare is not covered. Most insurance companies will expect you to maintain your pets vaccination status and ensure a vet health check is carried out once per year.
Does my pet have an illness or injury already?
Any policy you take out will automatically EXCLUDE, (not pay out for), any problems for which your pet has already seen a vet. They will also exclude any problems that your vet will consider to have been present before you took out the policy. Even if your pet has a pre- existing injury or ongoing illness, we recommend taking out a policy to ensure other illnesses and accidents are covered.
When will my insurance policy be valid?
Many insurance policies do not begin the day you sign up. There will often be a period of 10- 14 days when your pet remains uninsured. This means that if your pet becomes ill on the day you took out an insurance policy, the fees will not be covered. Treatment will only be covered for conditions that occur after the start date of your policy year.
Do I have to pay an excess?
You will need to pay an excess every time a claim is lodged for a new illness or injury and once per year for any ongoing illnesses such as diabetes, arthritis and other chronic disease. The value of your excess is dependent on your policy and an excess is charged by your insurer for each condition claimed. Some policies will deduct a percentage on top of the excess for each continuation claim of the problem once your pet reaches a certain age.