RVC postgraduates attend inaugural food systems event
Royal Veterinary College (RVC) postgraduate students were among those attending the inaugural Innovative Food Systems Teaching and Learning (IFSTAL) summer school.

IFSTAL was established last year to improve postgraduate level knowledge and understanding of the food system, and develop skills in systems thinking and for the workplace. The RVC is one of seven academic institutions that make up the IFSTAL consortium.
A total of 30 postgraduate students from across the seven institutions attended the summer school, which was held at the University of Reading for a week from 3-9 June 2016.
The residential week included sessions on Systems Thinking, Communicating Complexity and Policy Briefings, all with a focus on agriculture and food and the interrelated impacts on people, animals and the environment. There were also presentations from a range of speakers from academia, government, business and non-governmental organisations.
As well as hearing from and talking to experts, students were given the opportunity to see ideas put into practice during visits to Waitrose Head Office, Crowmarsh Battle Farms, Tolhurst Organic and the University of Reading farm. They were also encouraged to apply their knowledge to real life problems, working in interdisciplinary groups to do so.
The RVC already collaborates with academics and postgraduates in different disciplines, such as within the Leverhulme Centre for Integrative Research on Agriculture and Health (LCIRAH), which is an interdisciplinary collaboration between the RVC, London School of Hygiene & Tropical Medicine and the School of Oriental and African Studies, dedicated to research and training on feeding a world healthily and sustainably.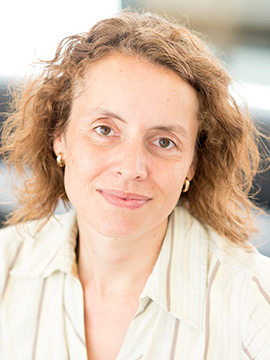 Attending the event from the RVC in their LCIRAH capacity were Dr Barbara Häsler, Lecturer in Agrihealth and RVC lead for LCIRAH, and Lauren Blake, RVC-LCIRAH education coordinator for IFSTAL.
Commenting on the event, Dr Häsler, said: "It was fantastic to see the enthusiasm and interest of students and staff alike. There was a very stimulating and open atmosphere where everybody could ask questions and learn from others independent of their background, field of expertise and level of seniority. True IFSTAL spirit!"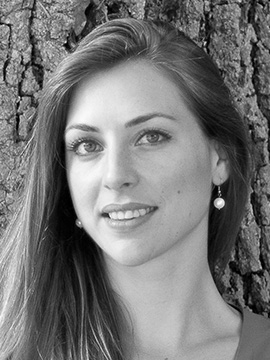 Ms Blake added: "The students jumped into the challenges presented and it was great to see them immediately using the skills they learnt throughout the week, putting into practice a holistic systemic approach, interdisciplinary working and communicating the complexity of food systems effectively, all whilst making friends along the way."
The students' enthusiasm and enjoyment is also apparent from a few of their own comments:
"Excellent choice of topics through the whole week"
"The practical/group work was fantastic"
"A great selection of speakers who presented in a very dynamic, interesting and engaging way"

The IFSTAL Summer School 2016 marked the culmination of the first IFSTAL year. If offered a fantastic opportunity to build on the activities and interactions of the group throughout 2015-2016 and consolidate and build on their Food Systems Thinking knowledge and skills.
IFSTAL's second year will be launching in October 2016. The programme is open to all postgraduate students at the RVC, as well as the other collaborating institutions. For more information on IFSTAL, please visit the RVC IFSTAL project page and www.ifstal.ac.uk.
---
You may also be interested in:
Our VEEPH group was well represented at ISVEE 16 (International Symposium on Veterinary …