Veterinary Epidemiology, Economics & Public Health
The RVC Veterinary Epidemiology, Economics and Public Health (VEEPH) group is a thriving body with over fifty academic staff, contract researchers, PhD students and Senior Clinical Training Scholars conducting research with a direct impact on shaping policy both at national and international level.
The VEEPH group is a FAO Reference Centre in Veterinary Epidemiology (one of only four such centres in the world). In this role we provide advice and expertise on risk-based animal disease surveillance to the FAO (the Food and Agriculture Organization of the United Nations) and its member countries, to help achieve FAO's goal of food security for all.
VEEPH members provide expertise to the Royal Veterinary College (RVC) and the Animal and Plant Health Agency (APHA) OIE Collaborating Centre in Risk Analysis & Modelling. OIE Collaborating Centres are centres of expertise in a specific designated sphere of competence relating to the management of general questions on animal health issues. Together with APHA, we provide expertise in Risk Analysis and Modelling to support the OIE and the implementation of its policies, as well as developing various methods, procedures and studies in collaboration with other centres, laboratories and organisations.
Structure
We have a horizontal approach to management of our team, with various members taking responsibility for different roles within the group. Some key contacts are provided below:
Research
Research in this area has a direct impact on shaping policy both at national and international level. We are very proud that our research on avian influenza - Driving the Worldwide One Health Response to the Threat of Avian Influenza - has recently been named as one of the top 20 most impressive examples of UK research contributing to development. These were selected from 6,975 case studies submitted as part of the Research Excellence Framework 2014. Read our impact story on the Fight against Bird Flu.
We are involved in around 50 projects across four continents: Europe, Asia, Africa and South America, where we conduct field epidemiological studies and advise on zoonoses control. Our research covers livestock and companion animal epidemiology, veterinary public health, animal health surveillance programmes and animal health economics. Many of our experts are at the top of their field internationally and many have the opportunity to collect field data. Many of our projects are research collaborations with national and international partners, including higher education providers, the Department for the Environment, Food & Rural Affairs (Defra), the European Commission and the United Nations' Food and Agriculture Organization (FAO).
You can view our research publications through our Google Scholar page here.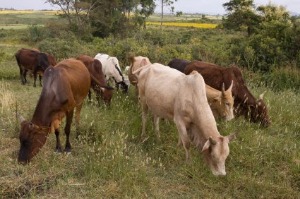 Consultancy
Experts from the group consult on a number of policy issues, working alongside policy makers and stakeholders in government and industry, on committees, editorial boards and commissioned projects. They are also regularly called upon to provide emergency expert technical advice in relation to disease outbreaks, such as avian influenza, African swine fever and Schmallenberg virus.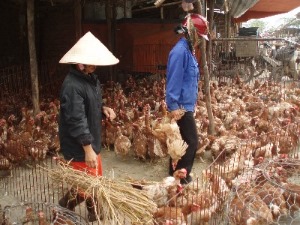 Teaching and training
RVC academics are actively involved in teaching undergraduate and postgraduate students and focus on evidence-based decision making capability and research skills in a clinical context. Tailored short courses are offered internationally in risk analysis and spatial analysis and the group contributes towards international workshops and teaching programmes including the China Field Epidemiology Training Programme for Veterinarians.
Find out about opportunities to train as a veterinary epidemiologist.