Veterinary Nurse Mental Health and Wellbeing Grant
The IDEXX Foundation has awarded the Royal Veterinary College (RVC) $147,000 (£120,000) for research into UK veterinary nurse mental health and wellbeing. The project will be carried out by an RVC-led multidisciplinary team of veterinary surgeons, veterinary nurses, research psychologists and veterinary educationalists including Tierney Kinnison, Jackie Cardwell and Stephen May from the RVC, Naomi King from Oxford Brookes University, Elisa Lewis and Claudia Civai from London South Bank University and Alison Langridge from The College of Animal Welfare.
Much research to date has focused on the mental health and wellbeing of veterinary surgeons, but less has focused on veterinary nurses. Despite similarities in training and shared workplace experiences, considerable differences in the history, culture, context, educational paths, roles and responsibilities of the two professions mean that reliable inferences about the mental health of one cannot be drawn from studies of the other.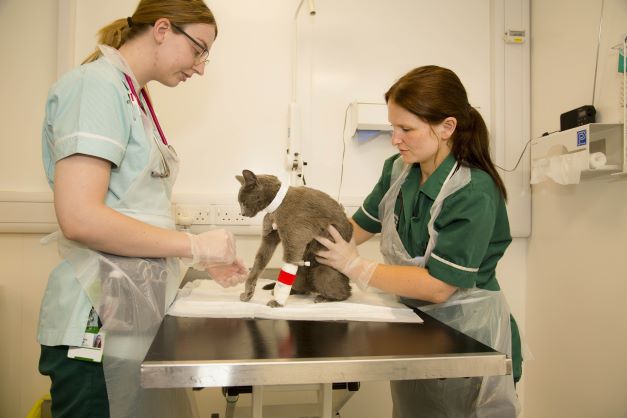 This 2-year mixed-methods study will be launched in early 2023 and will provide important quantitative benchmark estimates of student veterinary nurse (SVN) and Registered Veterinary Nurse (RVN) mental health and wellbeing, as well as exploring how and why SVNs and RVNs may experience poor mental health. The aim is to identify factors relating to workplace or educational institution culture and infrastructure that can be modified to support better mental health and wellbeing in SVNs and RVNS, and to inform the development of supportive and effective clinical teams.
Resources available to help veterinary professionals with a variety of problems including poor mental health or wellbeing are available here.
---
You may also be interested in:
A new study at the Royal Veterinary College reported the frequency and risk factors for using …