RVC lecturer awarded Physiological Society research grant to study tissue repair and regeneration
Dr Caroline Pellet-Many has been awarded a prestigious research grant from the Physiological Society, available to scientists in their first academic position: https://www.physoc.org/news_article/2020-research-grant-awardees-announced/.
Caroline, alongside an RVC-funded PhD student in the lab, Chey Chapman, will be investigating the role of Neuropilin 1 during the regenerative process in zebrafish. Contrary to adult mammals, zebrafish have the remarkable ability to regenerate many complex tissues and organs, such as their brain, hearts, spinal chords and fins. Caroline and Chey will use the model of caudal fin regeneration, with the aim of investigating the importance of Neuropilin 1 in inflammation, angiogenesis (the growth of new blood vessels), bone and nerve regeneration. More information on the project can be found: https://www.rvc.ac.uk/research/about/animals-in-research/case-studies/zebrafish-angiogenesis.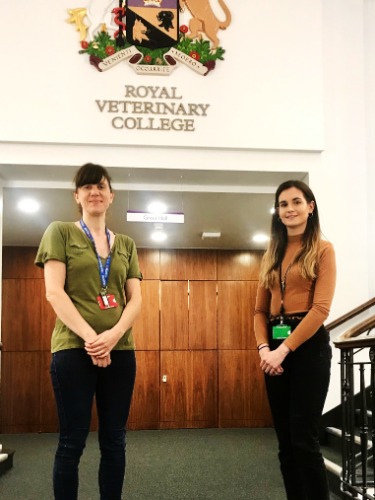 ---
You may also be interested in:
Dr Ben Swift, Lecturer in Antimicrobial Resistance, at the Royal Veterinary College (RVC), has …