Dog Breeding Reform Group, supported by the RVC, wins Ceva 'Charitable Team of the Year' Award
The Dog Breeding Reform Group (DBRG) is a group of like-minded individuals and organisations who work together to improve the welfare of breeding dogs and their puppies in the UK. DBRG has been supported for several years by Dr Dan O'Neill and Dr Rowena Packer of the RVC. Special focus is placed by the group on a) genetic and breed related health, breeding, rearing and selling practices; and b) informing the general public about irresponsible dog breeding.
At the annual 'CEVA Animal Welfare Awards 2018' during BSAVA Congress in Birmingham, DBRG were awarded the 'Charitable Team of the Year' prize. The awards ceremony is recognised as the Oscars for Animals Welfare and was presented by Matt Baker (The One Show, Countryfile, Blue Peter).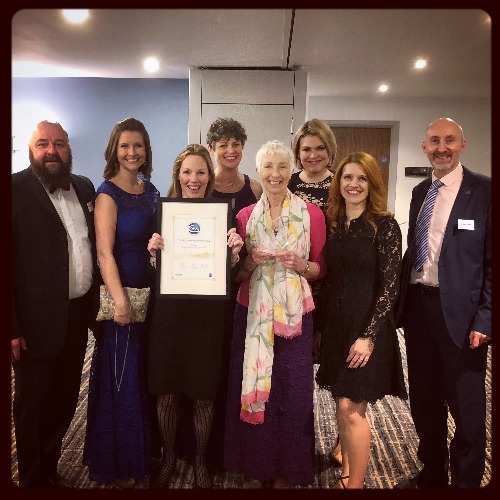 Dr Dan O'Neill, RVC Senior lecturer and DBRG founder member and trustee said 'One of the features that make DBRG so special is the emphasis within the group on taking an evidence based approach towards making the best decisions to improve the welfare issues relating to dog breeding in the UK. That is why the Royal Vet College and the VetCompass Programme are so happy to support and be part of DBRG and the fabulous work that it does. Dog health decision-making is too important a matter just to leave to the vagaries of opinion or anecdote.'
The award presentation can be seen at: https://www.youtube.com/watch?v=xSOW4_yTkM8&feature=youtu.be
---
You may also be interested in:
Laboratory rats have better welfare when picked up using methods that support their weight, …