New Academy of Medical Sciences grant awarded to Dr Abbe Crawford
A new Academy of Medical Sciences grant has been awarded to Dr Abbe Crawford to validate the use of deltaE50-MD dogs for modelling the cognitive, psychological and brain phenotype of Duchenne muscular dystrophy.
Duchenne muscular dystrophy (DMD) is a fatal, X-linked condition caused by an absence or deficiency of dystrophin protein in muscle, leading to fragile muscle cells that ultimately die. Alongside muscle degeneration, ~50% of DMD patients have associated neuropsychiatric disorders caused by dystrophin deficiency in the brain. Deficits include anxiety, intellectual impairment and autism spectrum disorder. Initial studies working to understand the role of dystrophin in the brain and to therapeutically increase brain dystrophin expression appear promising. However, they have relied on the use of mice, in which detailed assessment of brain function and dysfunction is challenging and often very different to findings in humans.
By studying the dogs in the RVC's canine model of DMD, we will investigate the expression of dystrophin protein in the dog brain, and so determine whether the dog more closely reflects the human than mice. By conducting testing of behaviour, learning and motivation we will carefully quantify the extent to which DMD dogs have a detectable brain disorder. The goal of this work is to define the functional significance of dystrophin deficiency in the brain, and thus validate the use of this dog model in future treatment trials designed to restore dystrophin expression in the brain.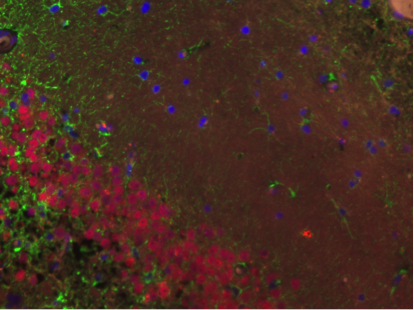 ---
You may also be interested in:
A new study at the Royal Veterinary College reported the frequency and risk factors for using …