RVC Pandemic Puppies Survey
People: Claire Brand, Rowena Packer, Dan O'Neill
Vet Compass Project Type: Dog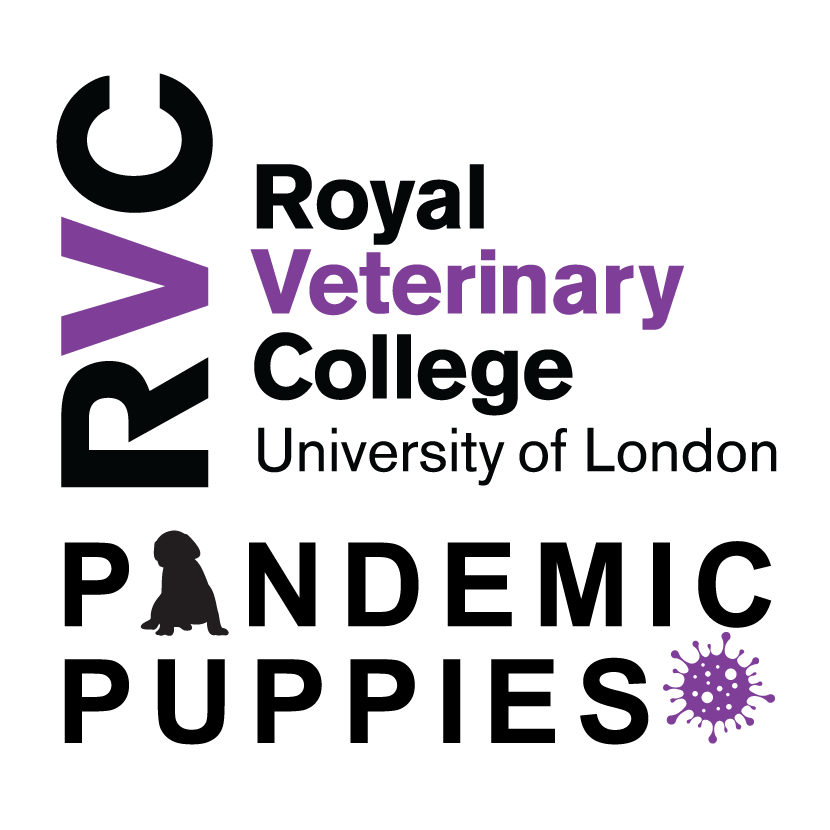 What is the RVC Pandemic Puppies study?
In 2020, we launched the RVC Pandemic Puppies (initially funded by the Animal Welfare Foundation, AWF) to investigate how, why and by whom puppies were purchased during the COVID pandemic in the UK and to compare this with puppies purchased in 2019. We also investigated the early life of Pandemic Puppies, including their health and behaviour. That first survey was open from 10 November to 31 December 2020.
Who was eligible to participate in the first survey?
Dog owners who met ALL of the following four criteria:
Over 18 years of age.
Resident in the United Kingdom.
Bought a puppy of any breed or crossbreed home aged under 16 weeks during 2019 or 2020.
Purchased a puppy from a private seller (i.e., did not breed them themselves, paid for the puppy AND did not obtain them from a formal rescue organisation, as we were interested in the process of buying a puppy).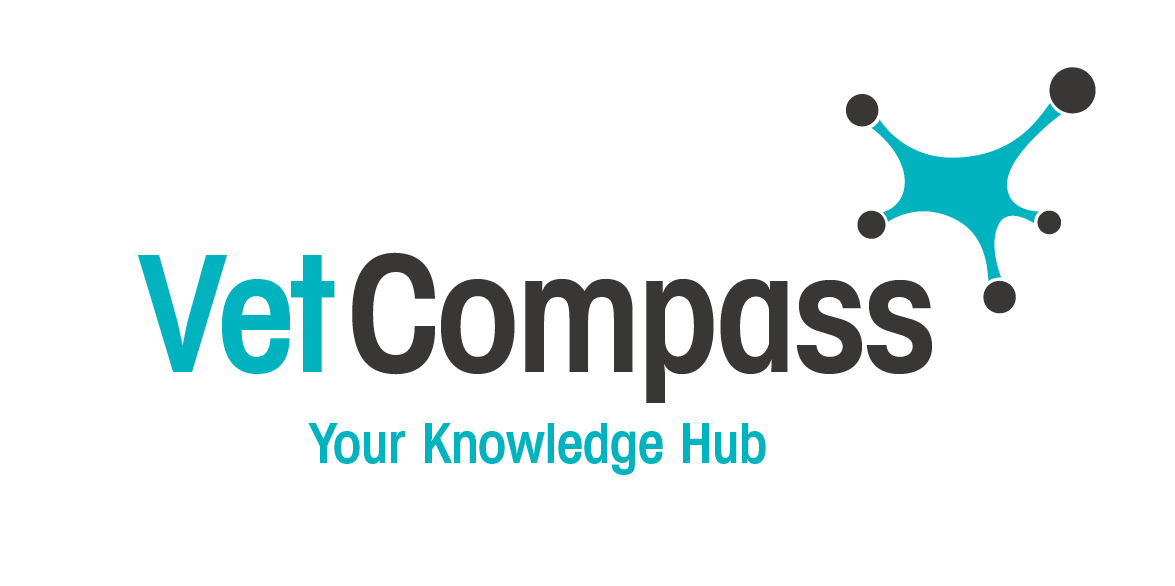 What were the results of the first survey?
As a result of that initial survey, which attracted over 7545 responses, two peer-reviewed papers have been published. These papers are in an 'open access journal' so that everyone sharing information on their dogs, as well as the wider world, can access them for free.
The first paper explores the behaviour and motivations of owners who bought a puppy during the 2020 COVID-19 pandemic in the UK, whilst the second paper examines the impact of the pandemic on the early lives of puppies purchased during 2020. We also produced infographics summarising some of the main findings from paper one and paper two.
A copy of the two papers can be found via the links below.
Packer, R. M. A., Brand, C. L., Belshaw, Z., Pegram, C. L., Stevens, K. B. and O'Neill, D. G. (2021) Pandemic Puppies: Characterising motivations and behaviours of UK owners who purchased puppies during the 2020 COVID-19 pandemic. Animals. 11(9), 2500
Brand, C. L., O'Neill, D. G., Belshaw, Z., Pegram, C. L., Stevens, K. B. and Packer, R. M. A. (2022) Pandemic Puppies: Demographic characteristics, health and early life experiences of puppies acquired during the 2020 phase of the COVID-19 pandemic in the UK. Animals. 12(5), 629
In addition, the data from the first survey was used to explore the behaviour and motivations of owners Purchasing Designer Crossbreeds such as Cockapoo and Cavapoo because we had noticed a significant increase in designer crossbreed ownership during the pandemic, from fewer than 1 in 5 puppies in 2019 being a designer crossbreed (18.8%), to more than 1 in 4 puppies in 2020 (26.1%). This highlighted a dramatic shift in demand towards designer crossbreeds in the UK population.
The study on designer crossbreds was kindly funded by the Universities Federation for Animal Welfare (UFAW) and was conducted by a veterinary student from Nottingham University, Miss Erin Burnett, on a summer placement with the RVC.
The study found that the main drivers for acquiring a designer crossbreed puppy compared with a purebred puppy were perceptions that designer crossbreeds offered a bodysize suited to their owner's lifestyle (74.8% vs 59.1% for purebred); were generally healthy (62.1% vs 42.3% for purebred); good with children (56.0% vs 42.5% for purebred); easy to train (54.3% vs 36.4% for purebred); and hypoallergenic (47.1% vs. 7.9% for purebred).
A peer-reviewed paper resulting from this study was published in an open access journal in May 2022 and can be accessed via the link below, along with an infographic highlighting the main findings here.
Burnett, E., Brand, C. L., O'Neill, D. G., Pegram, C. L., Belshaw, Z., Stevens, K. B. and Packer, R. M. A. (2022) How much is that doodle in the window? Exploring motivations and behaviours of UK owners acquiring designer crossbreed dogs (2019-2020). Canine Medicine and Genetics. 9, 8
What has been happening since?
Pandemic Puppies 2020: A Longitudinal Study
Given the huge success of the Pandemic Puppies project and the ongoing commitment from our wonderful owners of these puppies, we have decided to turn the project into a long-term body of work. In January 2022, we launched a longitudinal study version of the original 2020 Pandemic Puppies cohort to follow the health, behaviour and welfare of these special dogs over time, generously funded by Battersea Dogs & Cats Home. This new work will additionally examine aspects of the dog-owner bond along with COVID-19 impacts to better understand any potential relinquishment risks for these dogs. It is hoped that this study will inform canine welfare professionals to better support owners of Pandemic Puppies to minimise any potential deficits the dogs may have experienced in early life.
Owners of Pandemic Puppies who consented to take part in further research (a total of 2345 participants) are now being contacted to fill in further surveys as their dogs reach 21, 24 and 27 months of age.
The 21 month time point closed to the last participant on 26th August 2022 (the 24 month time point closed on 26th November 2022, with the 27 month time point closing on 25th February 2023). We are currently analysing the 21 month data and writing three papers on:
The health of Pandemic Puppies and their owners' access to/use of veterinary care at 21 months
The behaviour of Pandemic Puppies, including owners use of training approaches and sources of advice for behaviour problems at 21 months
The dog-owner bond of Pandemic Puppies at 21 months and risk factors for relinquishment
We plan to submit the first two papers by December 2022 to open access publications (where papers are free to access) and will keep you updated on the findings. All owners who indicated they would like to read the results of studies they participated in will be emailed papers directly.
Some data on the behaviour of Pandemic Puppies at 21 months of age has already been presented at a number of scientific conferences, including the UFAW International Conference, Edinburgh UK (28-29th June 2022) and the 31st International Society for Anthrozoology Conference, July 7 - 9, 2022.
In February 2022, we launched a cross-sectional survey of owners who acquired a puppy during 2021, funded by Research England (UKRI). The eligibility criteria for Pandemic Puppies: The Next Generation remained the same as the first survey, bar it only being open to owners who purchased a puppy during 2021. In this study we explored whether the changes to puppy-buying we documented in the 2020 phase of the pandemic had persisted into 2021 or returned to our 2019 baseline.
We are delighted to report that this second survey received over 2800 responses. The data has been analysed and a paper is due to be submitted by December 2022. We shall of course keep you updated with the findings of this survey.
What is next for the Pandemic Puppies research at RVC?
Pandemic Puppies: The Cost-of-Living Crisis
Given the recent dramatic rising costs of living in the UK and the potential for these to negatively affect the lives of our dogs, we are now aiming for Pandemic Puppies to help us all to understand a bit more about these issues. The focus of this latest study is to better understand and support the needs of dog owners are now dealing with the so-called "cost-of-living-crisis". By taking part in this survey, charities such as Battersea and the veterinary community will have a better understanding of the unique experiences and challenges dog owners face, helping the canine sector shape their efforts to best help dogs and their owners navigating this challenging period.
To this end, we will begin contacting our 2020 Pandemic Puppies owners who generously consented to take part in further research, with a unique survey link as their dogs turn 36 months of age.
In addition, we plan to launch a further survey in early 2023 for those owners who acquired a new puppy in 2022.
Pandemic Pals: Exploring Child/Dog Bonds
And in the latest and hugely exciting news, we are delighted to announce that we have recently secured funding from the Society for Companion Animal Studies (SCAS). Overall, child mental health has been documented to have deteriorated in the UK during the pandemic, potentially as a result of social restrictions imposed during periods of lockdown. We would like to explore how acquiring a dog during these challenging times may or may not have helped support children's mental health.
We will be contacting everyone who:
filled in one of the initial surveys, having acquired a puppy during 2019, 2020 and 2021
opted into further research, and
indicated they had children in their household between the ages of 8 – 18 years of age during the pandemic
to complete a short survey about their households' experiences of acquiring a dog during the pandemic.
Can I get involved in this research if I opted out?
If you filled in any of our surveys and opted out of research, but would now like to opt back in, please email us on pandemicpuppies@rvc.ac.uk, and tell us whether you have a specific study you would like to be involved in or whether you are happy to be contacted about any of our future research plans.
Who is co-ordinating all of this research?
Dr. Rowena Packer, Lecturer in Companion Animal Behaviour and Welfare Science, and Dr. Dan O'Neill, RVC Associate Professor in Companion Animal Epidemiology are leading the project alongside project researcher Dr. Claire Brand, and their team of collaborators, including Dr. Zoe Belshaw, Dr. Fiona Dale, Dr. Camilla Pegram and Dr. Kim Stevens. We welcome collaboration/data access enquiries from interested postgraduate students from RVC and elsewhere, and currently host several MSc level students in our team.
RVC media coverage about Pandemic Puppies
We had considerable coverage in the media about the survey and the initial findings including an interview on ITV news:
https://www.itv.com/news/meridian/2021-10-15/experts-warn-of-pending-crisis-after-pandemic-puppy-purchases
We have recently been approached by the BBC who wish to cover the results of our 21 month survey in a documentary about how the pandemic has affected dog ownership. This documentary will also cover the journeys owners and their pets have been on. We will be contacting all of the participants of the 21 month survey to ask for volunteers who may wish to be featured in this piece.