RVC collaborates with Jordanian university to tackle disease transfer from camels to humans
The RVC is delighted to announce that it has secured funding from the Medical Research Council Foundation Awards to run a joint project with Jordan's University of Science and Technology (JUST), London School of Hygiene and Tropical Medicine (LSHTM) and the National Institutes of Health (NIH) that will enhance regional and global capacity for surveillance and prevention of a new deadly disease.
The funding is being granted for research into how a new disease - the Middle Eastern Respiratory Syndrome coronavirus (MERS-CoV) - is transmitted from camels to humans. MERS-CoV is an emerging infectious disease that was first identified in Jordan and Saudi Arabia in 2012.
In humans, it causes an acute respiratory infection, rapid onset pneumonia and can lead to death. There have been 1,800 confirmed cases so far, with nearly 650 people losing their lives. 90% of confirmed cases have been in Saudi Arabia, but the disease has been found in 27 countries, mostly in the Middle East.
Camels have been identified as the primary carriers of the virus, and since they usually do not present with any symptoms, people who come into contact with the animals run the risk of becoming infected. The disease can also be transferred from human to human; in 2015 an outbreak in South Korea resulted in 186 cases with a death toll of 36.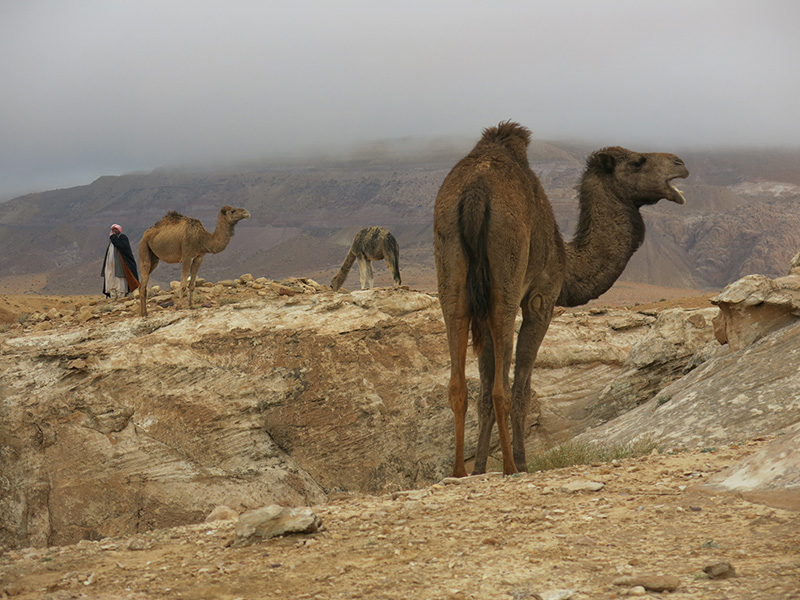 This research project will investigate exactly how the disease is transmitted from camels to humans, which will be central to developing measures to mitigate the risks and ensure that they can be implemented at a grassroots level among the populations in contact with camels.
Through collaboration with JUST, this project will establish Jordan as a regional leader in international MERS-CoV research, surveillance, training and control.
Javier Guitian, Professor of Veterinary Public Health at the RVC said: "We are delighted to receive this funding and be able to collaborate with JUST to tackle this emerging disease. The project will truly adopt a multidisciplinary approach, drawing on expertise from fields including public health, epidemiology, virology and anthropology.
"The project is being coordinated by the RVC, working in strategic partnership with the London School of Hygiene and Tropical Medicine (LSHTM), JUST and the US National Institute of Health."
Declan Mulkeen, the MRC's Chief of Strategy said: "The MRC has a strong track record in Global Health research, often in partnership. Infectious disease has been the main focus and remains the largest area of funding, but as countries develop, their health needs change. The Global Challenges Research Fund will enable us to tackle a broader range of health problems, for local and global benefit.
"These awards represent a significant win for global research. We hope that many of the research partnerships being supported will move on to even more ambitious work over the coming years."
---
Press Office Contact
Uche Graves / Zoe White
T: 0800 368 9520
E: uche.graves@plmr.co.uk / zoe.white@plmr.co.uk
Notes to Editors
The Royal Veterinary College (RVC) is the UK's largest and longest established independent veterinary school and is a constituent College of the University of London. The RVC offers undergraduate, postgraduate and CPD programmes in veterinary medicine, veterinary nursing and biological sciences, being ranked in the top 10 universities nationally for biosciences degrees. It is currently the only veterinary school in the world to hold full accreditation from AVMA, EAEVE, RCVS and AVBC.
A research-led institution, in the most recent Research Excellence Framework (REF2014) the RVC maintained its position as the top HEFCE funded veterinary focused research institution.
The College also provides animal owners and the veterinary profession with access to expert veterinary care and advice through its teaching hospitals; the Beaumont Sainsbury Animal Hospital in central London, the Queen Mother Hospital for Animals (Europe's largest small animal referral centre), the Equine Referral Hospital, and the Farm Animal Clinical Centre located at the Hertfordshire campus.
RVC Press Release 20 December 2016
See other Press Releases.
---
You may also be interested in:
Our VEEPH group was well represented at ISVEE 16 (International Symposium on Veterinary …