RVC awarded funding to contribute to the global effort on COVID-19 health research
A project, led by researchers at the Royal Veterinary College (RVC), which seeks to reduce COVID-19 transmission in traditional food markets in Bolivia and Peru, has today been awarded £749,735 of funding from the National Institute for Health Research (NIHR) and UK Research and Innovation (UKRI)'s Global Effort on COVID-19 Health Research call.
Through this project, researchers will co-design bespoke plans to reduce transmission of the virus in Sacaba, Bolivia and Huancayo, Peru, and will also share their experience and online resources to help facilitate similar efforts in other countries. Contributing researchers comprise the RVC, London School of Hygiene and Tropical Medicine, Universidad Peruana Cayetano Heredia, Universidad Nacional Mayor de San Marcos and Universidad Mayor de San Simon.
The chosen localities were identified by the researchers as priority targets given the disproportionate impact of COVID-19 and their ranking amongst the highest countries in the world for COVID-19 deaths. Further, while traditional food markets are a 'hot bed' for the spread of COVID-19, they also play important economic and socio-cultural roles in most low and middle-income countries. Therefore, risk mitigation strategies must be equitable, culturally sensitive and sustainable.
Working in collaboration with local health services, the team, led by Javier Guitian, Professor of Veterinary Public Health at the RVC, will pilot a health promotion plan for market sellers and their families that includes early detection and follow-up of COVID-19 infections. Additionally, data gathered from these high-risk populations in the follow-up phase of the pilot will provide insights into pending questions regarding COVID-19, such as risk of reinfection.
While in its early stages, it is anticipated that this project will help introduce effective risk mitigation programs that also respect the role of traditional markets, which, in the current pandemic, have been stigmatised. By developing local capacity to protect populations with a high infection risk, this project will play an important role in the COVID-19 response while also helping inform strategies to tackle future public health emergencies.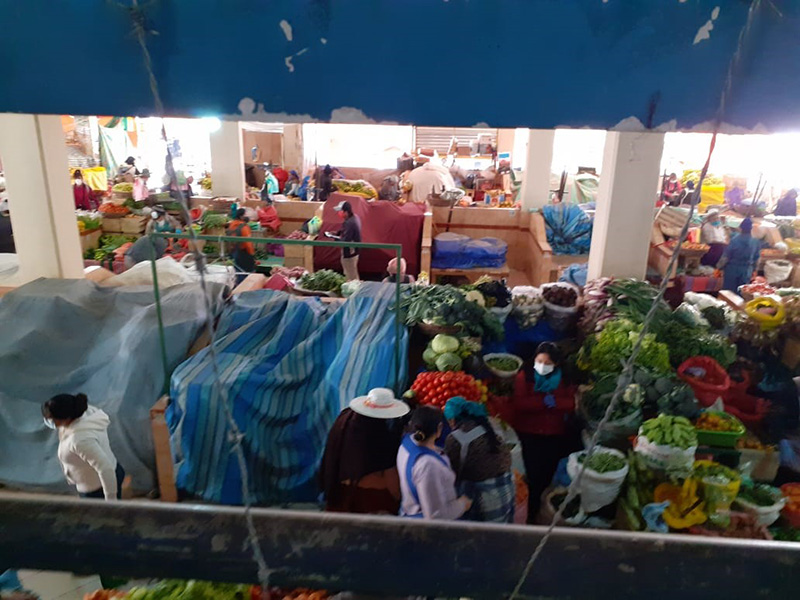 Javier Guitian, Professor of Veterinary Public Health at the RVC, said: "Bolivia and Peru have been severely hit by the COVID-19 pandemic. The more vulnerable sectors of the society have been affected, not only by the pandemic itself, but also by control measures such as school closures, strict lockdowns and collapse of health care services, which disproportionately affected those with fewer resources who largely rely on the informal economy and lack a safety net.
"In this project, scientists will work together with market sellers to identify ways of mitigating COVID-19 transmission that are not only effective but also sensitive to their needs and values and to the critical economic and sociocultural role of traditional food markets."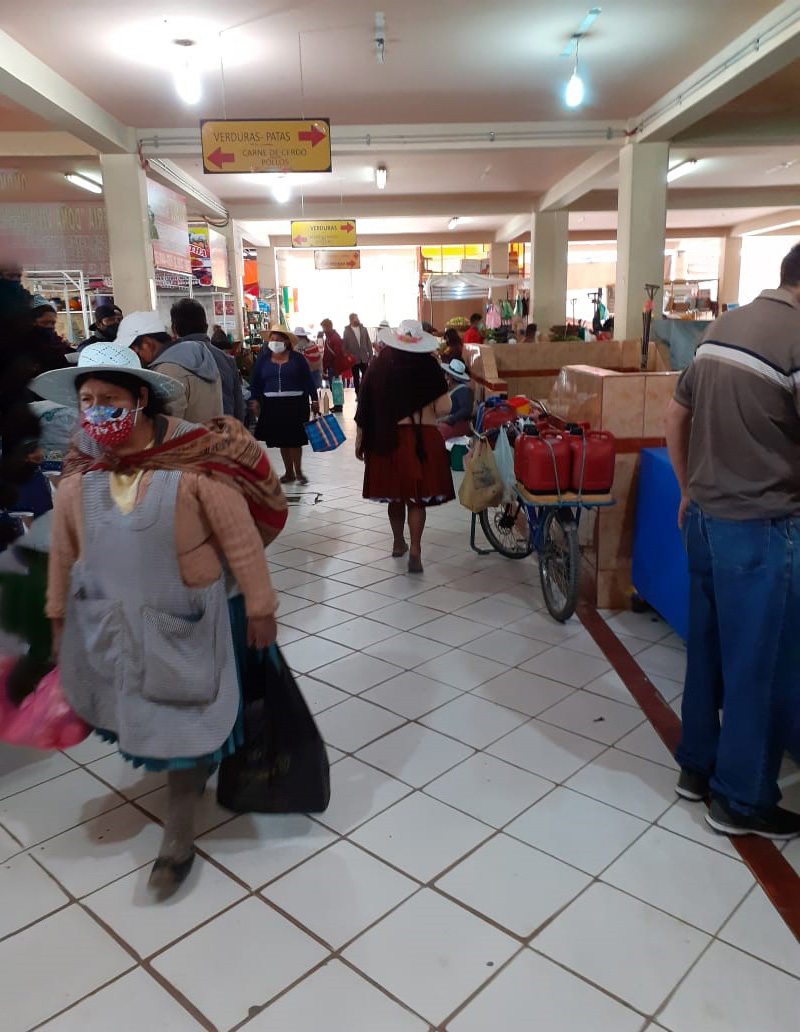 Eloy Gonzales-Gustavson, Assistant Professor at Universidad Nacional Mayor de San Marcos and Researcher at Universidad Peruana Cayetano Heredia, said: "Through this project, we want to understand and help local markets in cities from the Andean region, where there are a high proportion of people living with low incomes and were also seriously affected by the COVID-19 pandemic.
"During the quarantine in Peru, markets were the focus of transmission and the government did not know how to establish response strategies, resulting in one of the highest rates of infection and mortality. With this project, we hope to develop new and innovative strategies that would help address another outbreak of COVID-19 as well as future epidemics, and to establish this with the help of the local market sellers and scientists from the UK, Peru and Bolivia."
Dr Lesong Conteh, Chair of the Funding Committee Global Effort on COVID-19 (GECO) Health Research funding call and Deputy Chair of the Independent Scientific Advisory Group for NIHR's Global Health Research Portfolio, said: "Coronavirus does not respect borders, and the impact of the pandemic is being felt across the globe. These varied multidisciplinary new research projects will directly benefit people in low- and middle-income countries, provide learning opportunities globally, and complement NIHR and UKRI's cross government approach to funding COVID-19 research in the UK."
---
Notes to Editors
For more information please contact:
About the RVC
The Royal Veterinary College (RVC) is the UK's largest and longest established independent veterinary school and is a Member Institution of the University of London. It was the first in the world to hold full accreditation from AVMA, EAEVE, RCVS and AVBC.
The RVC is the top veterinary school in the UK and Europe, and ranked as the world's second highest veterinary school in the QS World University Rankings by subject, 2020.
The RVC offers undergraduate and postgraduate programmes in veterinary medicine, veterinary nursing and biological sciences.
In 2017, the RVC received a Gold award from the Teaching Excellence Framework (TEF) – the highest rating a university can receive.
A research led institution with 79% of its research rated as internationally excellent or world class in the Research Excellence Framework 2014.
The RVC provides animal owners and the veterinary profession with access to expert veterinary care and advice through its teaching hospitals and first opinion practices in London and Hertfordshire.
About UKRI
UK Research and Innovation is the public body that distributes UK government funding for research and innovation across the UK, and works in partnership with universities, research organisations, businesses, charities, and government to create the best possible environment for research and innovation to flourish. www.ukri.org.
About NIHR
The National Institute for Health Research is England's largest funder of health and care research, and provides the people, facilities, and technology that enable research to thrive. NIHR is primarily funded by the Department of Health and Social Care, but also receive UK Aid funding to support research for people in low- and middle-income countries. www.nihr.ac.uk
---
You may also be interested in:
Our VEEPH group was well represented at ISVEE 16 (International Symposium on Veterinary …