Research by the RVC explores link between parasitic infection and stunted growth in children
Analysis of current literature and research by the Royal Veterinary College (RVC) has revealed there are various pathways which connect parasitic infection to stunting. The findings suggest that human exposure to parasitic disease from conception through to two years of age may contribute to childhood stunting. This evidence reveals a need for more longitudinal studies and clinical trials to better understand the role of parasites in order to implement effective policies to help reduce the number of children living with stunting.
Childhood stunting in its physical form is defined by the World Health Organisation (WHO) as falling below the -2 standard deviations from the height-for-age WHO Child Growth Standards median. An estimated 149.2 million children under the age of five, which is approximately a quarter of children globally, were physically stunted in 2020. Those with physical stunting can also experience sub-optimal neurocognitive development and reductions in intellectual capacity.
To date, there has been minimal research into the connection between parasites and stunting, particularly in the first 1000 days (defined as the critical three years of life from conception to two years of age). This is in part, due to the complex nature of stunting and lack of data. As such, the prevention and treatment of stunted children is challenging as the causes, effects and bodily changes associated with it remain largely unknown.
A team of researchers, led by Isobel Gabain, a PhD student at the RVC under the supervision of Professor Joanne Webster, reviewed current literature and research to establish the potential biological mechanisms connecting parasitic infection to childhood stunting.
The researchers found a series of pathways by which parasitic infection of either the mother or child could lead to childhood stunting. For example, parasitic infection and subsequent immune activation may lead to an energetic trade-off, allocating resources towards immune function and away from linear growth. The composition of the gut microbiome (the collection of microorganisms residing in the gastrointestinal tract, which is dominated by bacteria) may be influenced by the presence of gastrointestinal parasites, which may lead to changes in digestion and energy utilisation, contributing to malnutrition and stunting.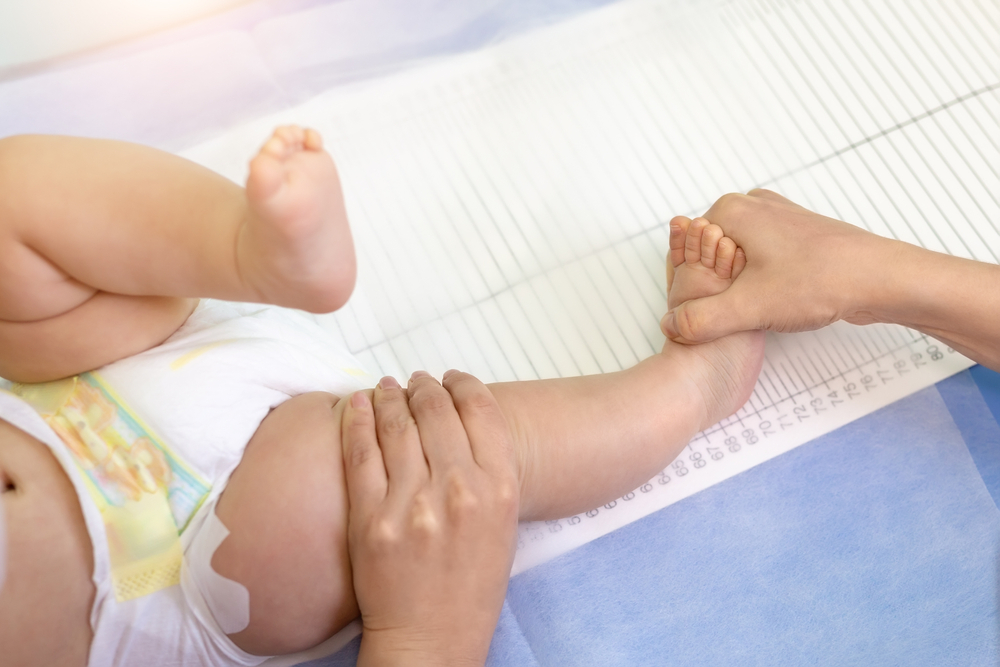 Isobel Gabain, lead researcher and PhD student at the RVC, said:
"During the first 1000 days, a child is very vulnerable to environmental insults, and after which linear height is more difficult to salvage. Childhood stunting or linear growth failure is a marker of a deficient environment and is likely, at least in part, to result from parasitic infection (often with more than a single species) of the mother during pregnancy and child in the very early years. Even with sufficient and nutritious food, children living in environments where diseases thrive and poor maternal health is commonplace, stunting remains. Therefore, we must scrutinize the role of disease, particularly chronic infections, such as those caused by parasites.
"Our research illustrates a number of pathways leading from parasitic infection to stunting and the need for more longitudinal studies on vulnerable populations. Only then will we be able to understand the role of parasites and subsequently, how to effectively treat and/or prevent childhood stunting."
Professor Claire Heffernan, Director of the London Centre for International Development, said:
"In recent years, there has been a recognition that the solution to child stunting has been hampered by the lack of interdisciplinary studies. In particular, there is a critical knowledge gap related to our understanding of the complex interplay between a child's external environment, state of nutrition and deep biology.
"This article, by beginning to unpack the synergies between parasite infection, the gut microbiota and epigenetic features, both adds to the literature and identifies a range of priority questions important to our quest for a solution to this hitherto intractable global challenge."
This study was funded by a Bloomsbury Colleges PhD Studentship grant and the Global Challenges Research Fund and was published in Trends in Parasitology.
---
Notes to Editors
Reference
Gabain, I.L., Ramsteijm, A. S., & Webster, J.P., (2023) Parasites and childhood stunting – a mechanistic interplay with nutrition, anaemia, gut health, microbiota, and epigenetics. Trends in Parasitology. DOI: 10.1016/j.pt.2022.12.004.
The full URL for the article is: https://www.cell.com/trends/parasitology/fulltext/S1471-4922(22)00309-9
Doi: https://doi.org/10.1016/j.pt.2022.12.004
For media enquiries, please contact:
Press Line: 0800 368 9520
About the RVC
The Royal Veterinary College (RVC) is the UK's largest and longest established independent veterinary school and is a Member Institution of the University of London.
It is one of the few veterinary schools in the world that hold accreditations from the RCVS in the UK (with reciprocal recognition from the AVBC for Australasia, the VCI for Ireland and the SAVC for South Africa), the EAEVE in the EU, and the AVMA in the USA and Canada.
The RVC is ranked as the top veterinary school in the world in the QS World University Rankings by subject, 2022.
The RVC offers undergraduate and postgraduate programmes in veterinary medicine, veterinary nursing and biological sciences.
The RVC is a research led institution with 88% of its research rated as internationally excellent or world class in the Research Excellence Framework 2021.
The RVC provides animal owners and the veterinary profession with access to expert veterinary care and advice through its teaching hospitals and first opinion practices in London and Hertfordshire.