£5 million funding awarded to transform the UK Food System to address the country's needs for health and sustainability
A partnership of leading universities, including the Royal Veterinary College (RVC), have been awarded £5 million of funding to develop a dynamic learning network focused on solving the systemic problems of our complex food systems. Led by the Natural Resources Institute (NRI) at the University of Greenwich, this funding will drive the transformation of the UK food system, and ensure safe, healthy, sustainable, and affordable food for all.
Recruiting students in 2021, the Partnership for Sustainable Food Future – Centre for Doctoral Training (PSFF-CDT) will combine well-connected food systems actors from local and national government, business and civil society with the world-class interdisciplinary research skills and experience of seven higher education and two research institutes.
The PSFF-CDT will use a 'systems approach' to frame a holistic context in which people acquire and consume foods, the associated impacts and influences, and the importance of well-functioning food systems for economic growth and social wellbeing. Such an approach recognises the interdependence of external and internal factors across the UK's food systems.
The UK's food systems are complex and interrelated, with inevitable trade-offs between costs and benefits, and competing priorities among stakeholders. In the context of changing demographics, diverse cultural influences, technological development, climate change, disease and environmental challenges, there is a real need to train future leaders and innovators. Only then can we bring new ideas, provide evidence, and safeguard values to advance a vision that develops a healthy society - including people, animals, the environment, and our economy.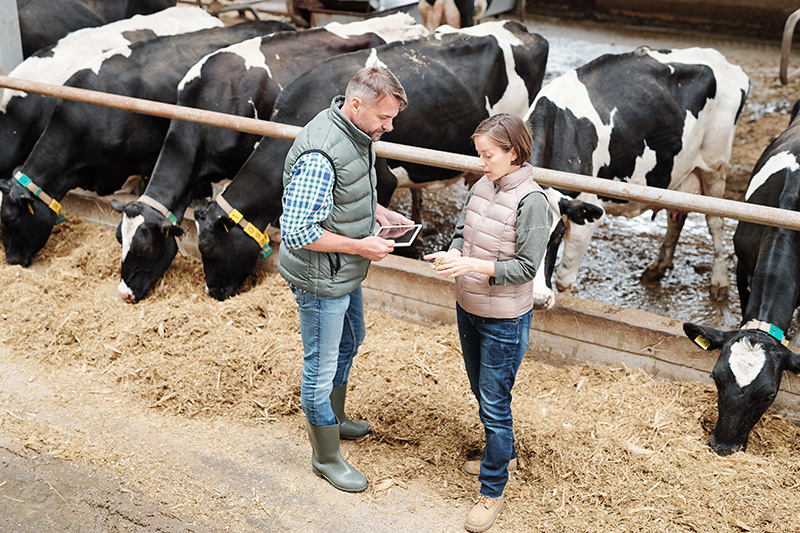 Therefore, the PSFF-CDT will provide broad-based, interdisciplinary training for at least 60 researchers and future food system transformation leaders, representative of society, with a vision of producing a new type of doctoral graduate. These graduates will develop the capability, awareness, and openness to work across disciplines, sectors and the food system to deliver evidence and knowledge to shape policy and innovation.
At the heart of this challenge-led approach will be the Food Systems Academy. The Academy is a learning network, bringing together representatives of all food system players – including doctoral researchers, government, business, and civil society organisations – to co-design doctoral projects, co-create new knowledge and co-develop solutions that can have lasting impact. Thus, the Academy will promote dialogue and collaboration and will generate an enabling environment for food system transformation.
The COVID-19 pandemic has highlighted the importance of sustainable food systems with reduced environmental impacts and emissions, which are also resilient to world food price fluctuations. The pre-pandemic rise in the use of foodbanks, followed by a prolonged lockdown with reduced access to school meals, vouchers and nutritious food for many families, teamed with high COVID-19 mortality rates among BAME groups (in some part related to diet and underlying health conditions) are stark reminders that no-one should be left behind.
Combined, these three elements (doctoral graduates, new knowledge, and the Academy) will help achieve the vision and goals of transforming the UK Food System - particularly important in a constantly shifting landscape with emerging challenges - as well as aligning with the wider Strategic Priorities Fund (SPF) Food Systems objectives.
Professor Stuart Reid, Principal of the RVC, said:
"The RVC is delighted to be part of the partnership that has been awarded the UK's Food Systems Centre for Doctoral Training. As a specialist institution, our science focuses on major challenges facing society today. How we produce safe and nutritious food for our growing population in a sustainable and animal welfare friendly way is a major issue. Through a partnership with the world class institutions within this Food Systems CDT, we will produce the next generation of scientific leaders to address this important global agenda."
Dr Barbara Häsler, Senior Lecturer in Agrihealth at the RVC, said:
"We are very excited to be part of this new dynamic learning network that will engage a wide range of partners to address systemic problems of our food systems. It is a wonderful opportunity to contribute to more sustainable food systems that support healthy people, healthy animals, a healthy environment, a healthy economy and a healthy society. Our Food Systems Academy will create a space where interested representatives of food system agents and influencers can meet and work collaboratively to define the most important research needs for food system transformation, generate new evidence and co-develop solutions."
Professor Andrew Westby, Director of NRI and leader of the PSFF consortium, said:
"We are very happy to be working with influential partners in research and training, together with food systems stakeholders from all sectors, to develop the next generation of food systems leaders in the UK.
"As a partnership, we are also excited to look beyond this CDT, to have the opportunity to help shape a truly resilient, healthy and inclusive food system in the UK, working closely with government and the private and charitable sectors to make this a reality."
The PSFF-CDT will draw on research skills and experience from: the Natural Resources Institute of the University of Greenwich (NRI, UoG) (PSFF-lead), the RVC, University College London (UCL), Centre for Food Policy (CFP) at City University (CU), University of Sussex (UoS), Brunel University London (BUL) and Institute of Biological, Environmental & Rural Sciences (IBERS), Aberystwyth University (AU); and two leading Agricultural Research Institutes (NIAB EMR) and Rothamsted Research (RRES).
The call is administered by BBSRC, in partnership with ESRC, MRC, NERC, Defra, DHSC, PHE, Innovate UK and FSA. It is part of a wider £47.5 million interdisciplinary research programme seeking to transform the UK food system and is led by the Global Food Security Programme (GFS) and supported by UKRI's Strategic Priorities Fund (SPF).
The grant from UKRI's Strategic Priorities Fund is a contribution of £5million and the CDT also benefits from significant additional contributions from the project partners, business, government departments and the charitable sector.
---
Notes to Editors
For more information please contact:
About the RVC
The Royal Veterinary College (RVC) is the UK's largest and longest established independent veterinary school and is a Member Institution of the University of London. It was the first in the world to hold full accreditation from AVMA, EAEVE, RCVS and AVBC.
The RVC is the top veterinary school in the UK and Europe, and ranked as the world's second highest veterinary school in the QS World University Rankings by subject, 2020.
The RVC offers undergraduate and postgraduate programmes in veterinary medicine, veterinary nursing and biological sciences.
In 2017, the RVC received a Gold award from the Teaching Excellence Framework (TEF) – the highest rating a university can receive.
A research led institution with 79% of its research rated as internationally excellent or world class in the Research Excellence Framework 2014.
The RVC provides animal owners and the veterinary profession with access to expert veterinary care and advice through its teaching hospitals and first opinion practices in London and Hertfordshire.
---
You may also be interested in:
Our VEEPH group was well represented at ISVEE 16 (International Symposium on Veterinary …