Where might a career in science take you?
Current Structure and Motion Lab PhD student Michelle Reeve was recently featured in The Independent discussing her research in the lab and the path that has brought her here.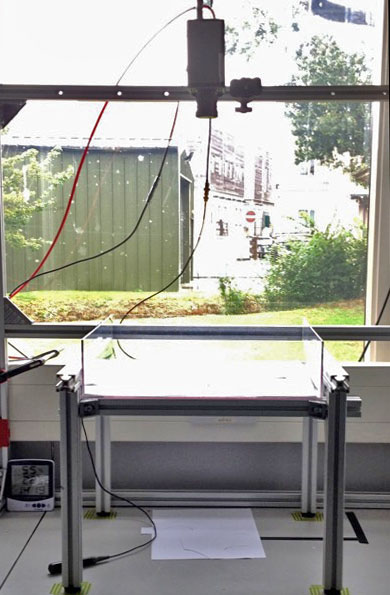 The article explores the professional possibilities that arise from studying STEM subjects - science, technology, engineering and maths - and features Michelle as an example of the interesting work this can lead to.
Michelle began studying with the RVC as an undergraduate, completing a degree in Bioveterinary Sciences that sparked her interest in locomotion research and presented the chance for diverse research exploration.
Michelle is now funded by the Biotechnology and Biological Science Research Council (BBSRC) to complete her inter-disciplinary PhD, supervised by both Dr Monica Daley of the RVC and Dr Stephen Hailes of University College London. The focus of this study is to explore the robustness of eight legged systems, particularly spiders. Spiders have a natural ability to self-amputate legs in a process known as autotomy. Using high speed video Michelle is able to capture the movement of spiders within a contained perspex area and explore how they adapt their gait after losing legs.
Viewing this footage, Michelle can manually track legs for analysis. These data will then be used to develop a control system for an eight legged robot: the T8X from Robugtix™. This robot controller would be useful as it means that robots could automatically adjust their gait if legs are damaged, removing the immediate need for repair. It could also be used to negotiate difficult terrain for search and rescue scenarios as well as feeding back into the study of arachnids, understanding why they move the way they do in various conditions without experimenting with real spiders.